Monte Cristo Sandwich Recipe
This recipe for a Monte Cristo sandwich will have you craving them morning, noon, and night. It's an easy twist on the basic ham and cheese combination, and oh so very satisfying. Plus, it's the perfect place for leftover ham.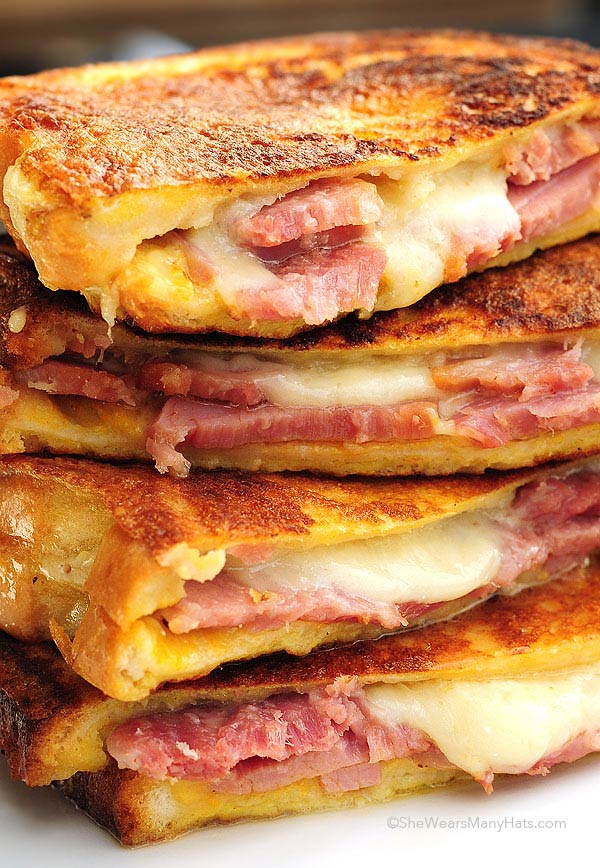 When you have leftover ham, you make sandwiches. At least we do. And not just any sandwich, a Monte Cristo. Yeah. That's what I'm talking about.
If you've never enjoyed a Monte Cristo, well, we've got to change that. What is a Monte Cristo you say? Basically it's just the best ham and cheese sandwich ever! And it's so cosmopolitan-ish sounding too.
A variation of the Croque-monsieur, the Monte Cristo is made with ham, cheese, a bit of mustard, and mayonnaise, then it's dipped in egg, and cooked just like french toast. Say whaaat?!? Yep, no joke. It's kind of crazy, isn't it? Crazy town is what it is. We're walking on the wild side with this sandwich, people.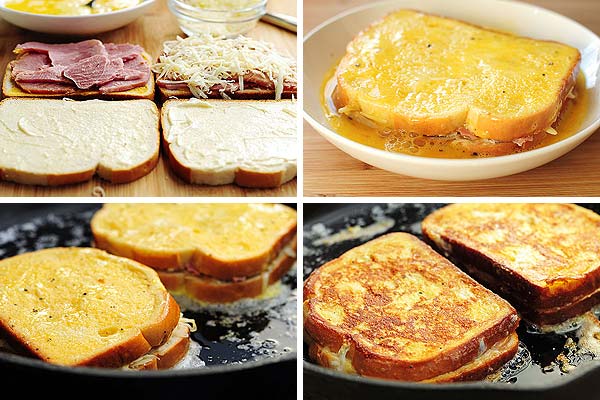 The Monte Cristo isn't just for lunch or dinner either. Talk about a great breakfast sandwich. Sometimes the Monte Cristo is served with preserves and topped with a dusting of powdered sugar, so I think breakfast is totally appropriate, don't you? We also enjoy these sandwiches with a small bit of honey. This sandwich really does make the most perfect savory and sweet combination with a just a bit of sweet added.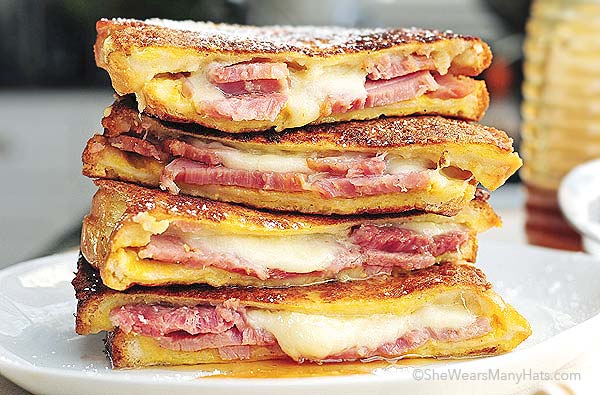 Of course, this sandwich is on the decadent side, so it's not an all-the-time sort of thing. But if you are planning a brunch, or have leftover ham in need of a job, give this Monte Cristo a try. I think you'll be glad you did.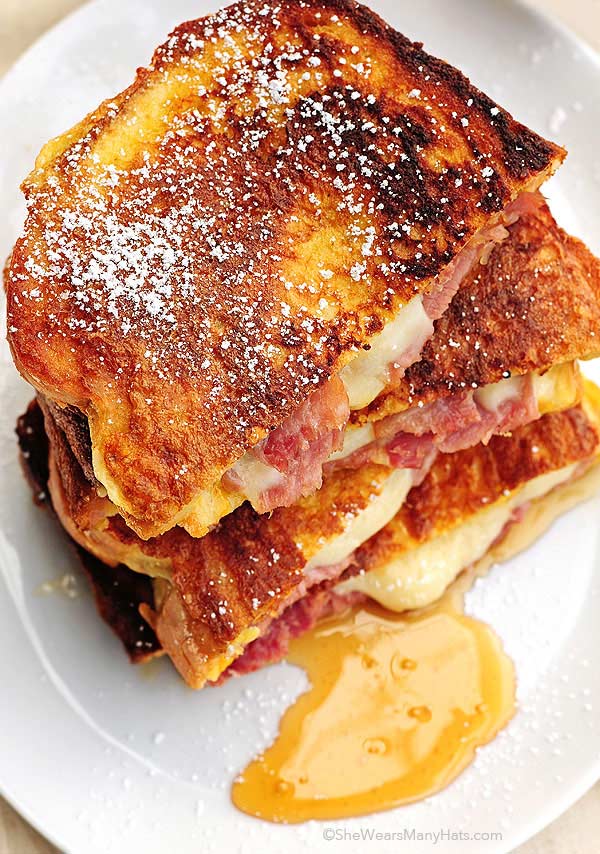 More delicious breakfast recipes you will enjoy:
And be sure to check out these scrumptious sandwich recipes:
Monte Cristo Sandwich Recipe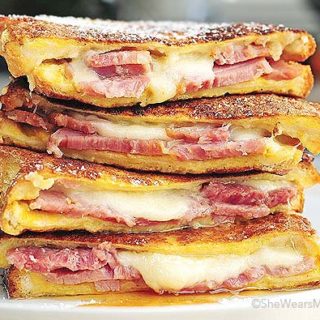 Monte Cristo Sandwich
Yield: 2

Prep Time: 10 minutes

Cook Time: 5 minutes

Total Time: 15 minutes

Ham and cheese never looked so good. Try this easy Monte Cristo Sandwich for breakfast, lunch or dinner.
Ingredients
2 eggs
pinches of salt and pepper
4 slices sturdy white bread (or white bread of preference)
2 tablespoons yellow mustard
2 tablespoons mayonnaise
1/2 pound thick sliced baked ham
1/2 ounce, weight shredded gruyere cheese
additional salt and pepper to taste
2 tablespoons butter
Instructions
Beat eggs in a shallow dish (large enough to fit a sandwich) along with a few pinches of salt and pepper. Set aside.
Assemble sandwiches, with mustard, mayonnaise, ham, cheese, salt and pepper to personal preference. Slightly compress sandwich.
Heat skillet over medium heat. Add butter; allow to melt.
Dip and coat each sandwich in beaten egg, and place in skillet. Cook sandwiches 2-3 minutes on each side, until browned to liking and cheese has melted.
Originally published January 9, 2014.