Perfect Deviled Eggs Recipe
Deviled Eggs are one of my favorites foods to enjoy all year long. This classic recipe makes the perfect little bite to add to any meal or party spread.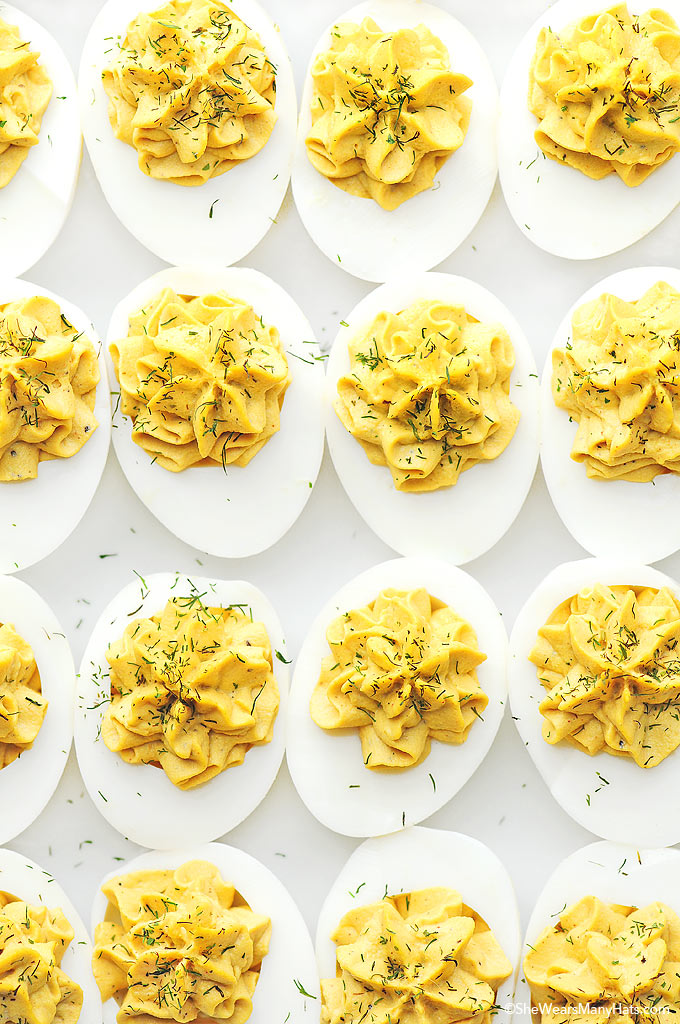 I love Deviled Eggs. I always have. If you like Deviled Eggs as much as I do, you know how difficult it is to try to eat just one. Usually we only enjoy them around the holidays or for special occasions, in which case, I can't dump several dozen on my plate and find a hiding place to eat them in secret. That would not be in the holiday spirit! No, not one bit. But don't think it hasn't crossed my mind on more than one occasion.
Deviled Eggs do seem to be the first thing that disappears on a dinner buffet. Just like that! Thankfully they are so very easy to make. Dozens of these savory bites can be made with basic ingredients, and ready to please Deviled Egg lovers all over the world in relatively no time. Boiling the eggs takes the most time. Once they are boiled and peeled, whipping up the filling is super easy to make and then it's all about filling each one.
A few Deviled Eggs Recipe notes:
Deviled Eggs can be prepared a day or two ahead of time, then cover and refrigerate until ready to serve. Refrigeration is a must until serving time. I repeat, refrigerate these babies.
The recipe below is a classic Deviled Eggs combination, and it is certainly a keeper. An online search will show you a wide variety of different versions to this classic recipe. Sometimes I like to add pickle relish and maybe a bit of cayenne pepper to switch things up.
You can find tips for cooking hard-boiled eggs all over the place, but the Incredible Edible Egg folks have super advice on the subject.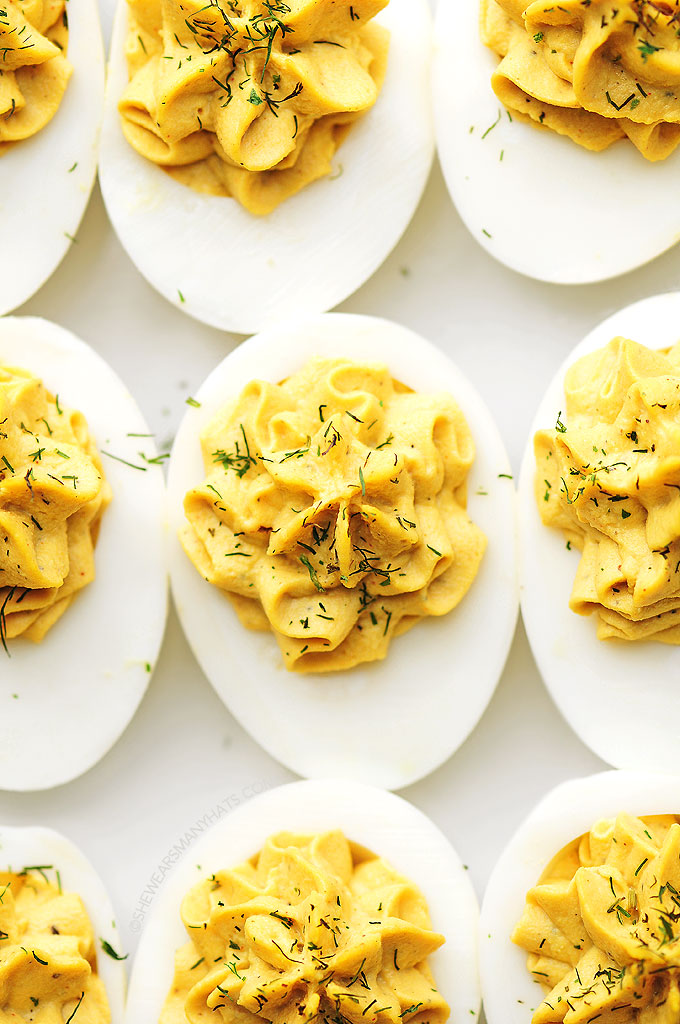 A few more tasty recipes you will enjoy: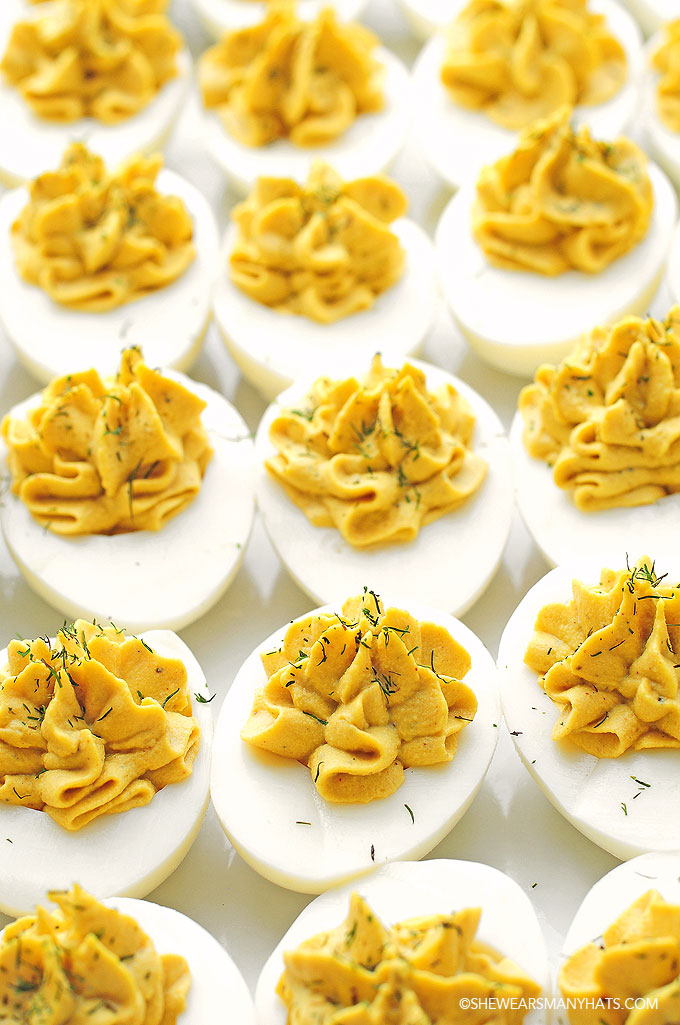 Perfect Deviled Eggs Recipe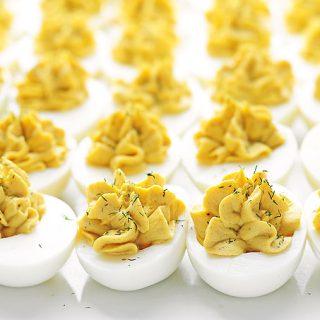 Deviled Eggs
Yield: 12

Prep Time: 30 minutes

Cook Time: 15 minutes

Total Time: 45 minutes

Deviled Eggs are a favorite appetizer or side dish for any time of the year. You'll find this classic recipe easy and delicious!
Ingredients
12 eggs, hard boiled and peeled
1/2 cup mayonnaise
2 tablespoons prepared yellow mustard
1/4 teaspoon salt
1/2 teaspoon ground black pepper
1/4 teaspoon paprika
1/4-1/2 teaspoon dill for garnish
Instructions
Slice eggs in half lengthwise. Remove yolks and place in a mixing bowl.
Using a fork, mash the yolks. Add mayonnaise, mustard, salt, pepper, and paprika and mix until smooth.
Fill each egg white half with equal amounts of yolk mixture.
Garnish each egg with a sprinkling of dill. Refrigerate covered until ready to serve.
Originally published March 28, 2014.