Ham and Cheese Breakfast Muffins Recipe
These Ham and Cheese Breakfast Muffins are savory muffins with a touch of spice that are perfect for breakfast, but also for brunch or as a side with chili or stew.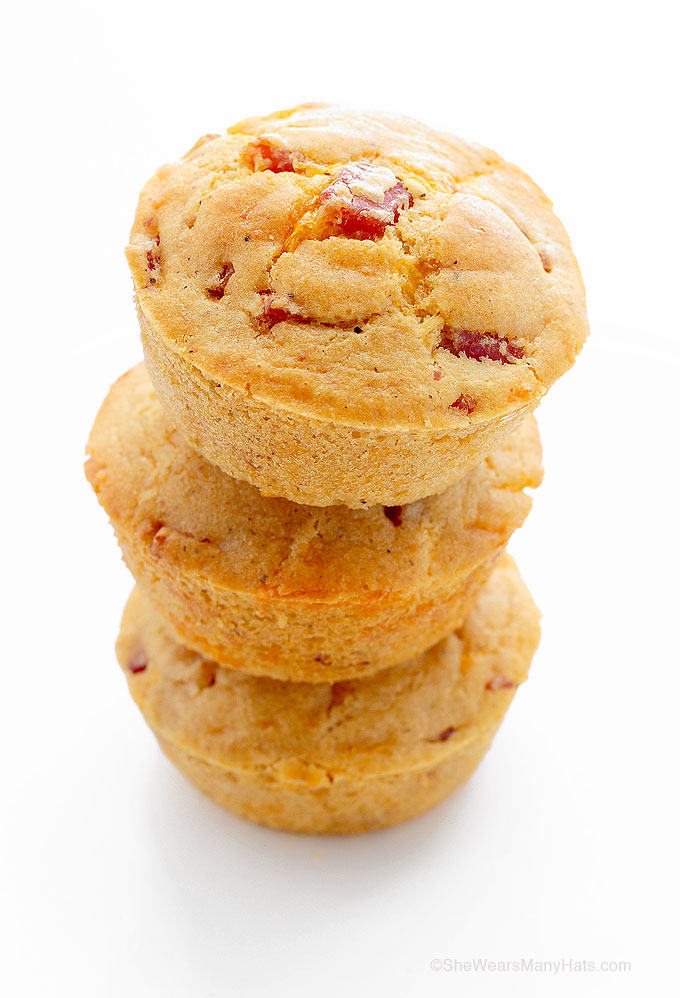 For many years, breakfast on the go, or (I'm sad to admit) no breakfast at all, was how I rolled. Whether I was running to school or work, I could hardly get my act together enough to get a real breakfast. Not good at all. These Ham and Cheese Breakfast Muffins would have been perfect back then, and they certainly would have encouraged me to pay more attention to having breakfast.
It's the perfect savory breakfast muffin to grab for on the go. And they're not just great for breakfast. Add them to a brunch menu, or try them as a substitute for cornbread to accompany a hot bowl of chili too. YUM!
A savory with a tad bit of spicy cayenne pepper make these Ham and Cheese Breakfast Muffins a warm welcome to the day. These muffins are easy and can be made ahead the day before they are needed, then rewarmed before serving. Serve with butter or a drizzling of honey for a delicious savory sweet bite.
Ham and Cheese Breakfast Muffins
These savory muffins are perfect for breakfast or brunch, or served as a compliment to soups and stews.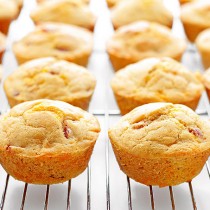 Ingredients:
2 cups white whole wheat flour (or substitute all-purpose flour)
1 tablespoon baking powder
1 1/2 teaspoon salt
2 tablespoons sugar
1/2 teaspoon ground black pepper
1/2 teaspoon garlic powder
1/4 teaspoon cayenne pepper
1 2/3 cup milk (buttermilk may be substituted)
2 eggs
1/3 cup olive oil (or vegetable oil)
8 ounces ham, diced (about 1 1/3 cup diced)
4 ounces cheddar cheese (or monterey jack, provolone, or havarti), shredded (about 1 1/2 cups shredded)
Directions:
Preheat oven to 350-degrees F.
Prepare a muffin pan for 18 muffins with cooking spray or grease with butter.
In a large bowl, whisk together dry ingredients: flour, baking powder, salt, sugar, cayenne pepper, ground black pepper. Set aside.
In a separate bowl whisk together milk, eggs, and oil.
Add wet ingredients into dry and mix until just combined. Do not over mix.
Stir in ham, and cheese until just incorporated.
Distribute batter evenly into 18 muffin cups, and bake at 350-degrees F for 30 minutes, or until a cake tester or toothpick comes out clean.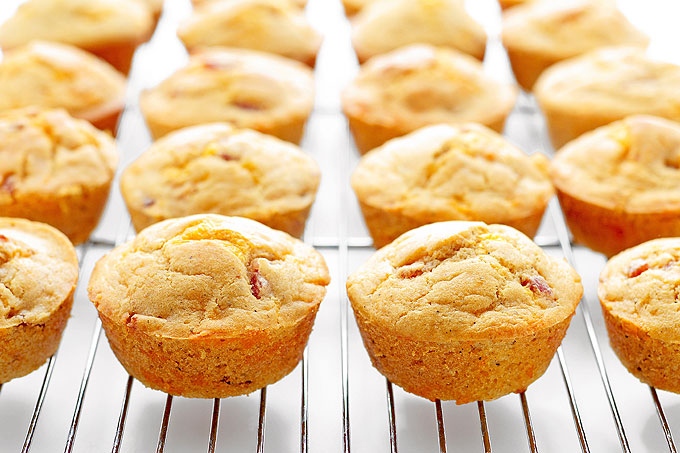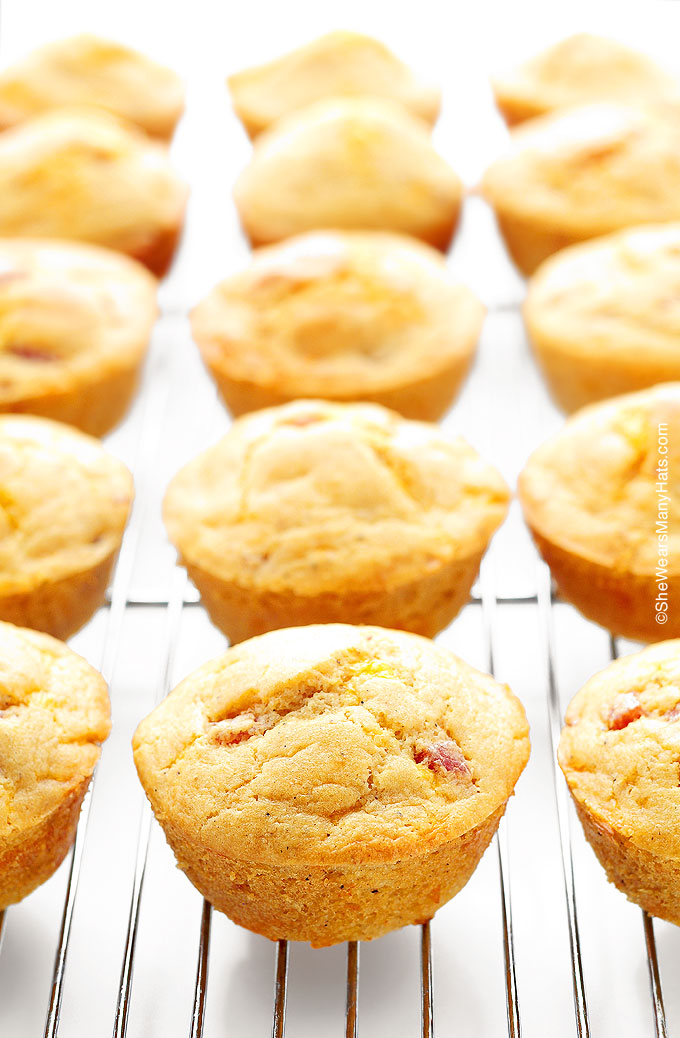 Originally published April 14, 2014.