Peanut Butter Bread Recipe
A super easy Peanut Butter Bread recipe, perfect for breakfast or as snack made with a blender.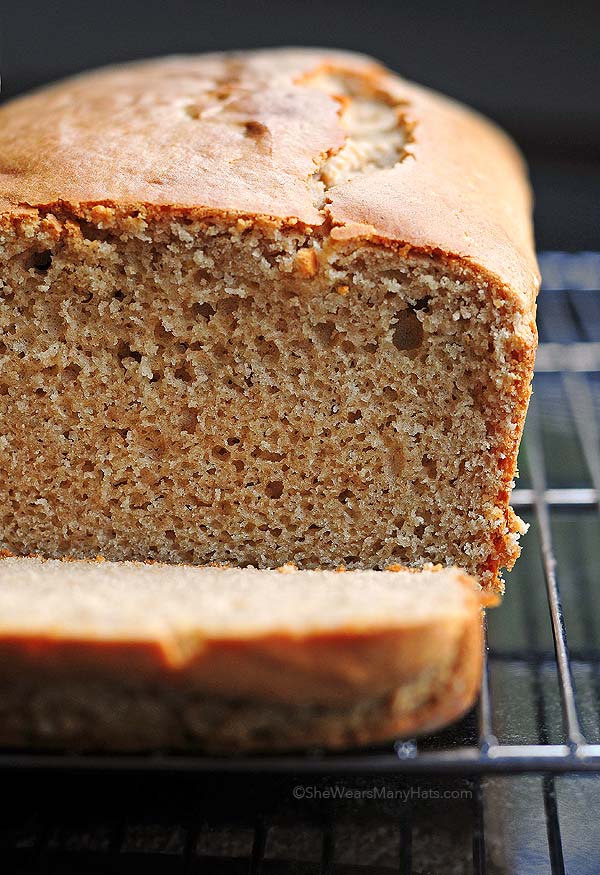 The blender in our home gets quite a workout. On a regular basis it spins away creating smoothies, sauces or salsa, but last week I used it to blend together a batter for Peanut Butter Bread. Yes, bread. Peanut Butter Bread. Oh my word.
It was a recipe I found in the new blender cookbook. I just had to give it a try. The recipe basically jumped off the page and said "You've gotta give me a try. Like now." So I did. But cake or bread batter in a blender? Could it be as easy as a few whirls, with simple cleanup of one container?
Yep. It was.
The Peanut Butter Bread recipe turned out mighty fine. It's the perfect breakfast bread, toasted a bit and topped with some jelly perhaps? You should definitely give it a whirl soon. I know the smoothies will have to share the blender time now that I've discovered the ease of preparing batters with a blender.
We've been spoiled with owning a fantastic Blendtec blender for about 3 years now. As I have mentioned before, our blender has been a workhorse in our kitchen. It would be sad to not have one to whip up smoothies, salsas, dips and soup bases, not to mention milkshakes. Milkshakes!!! I need a milkshake.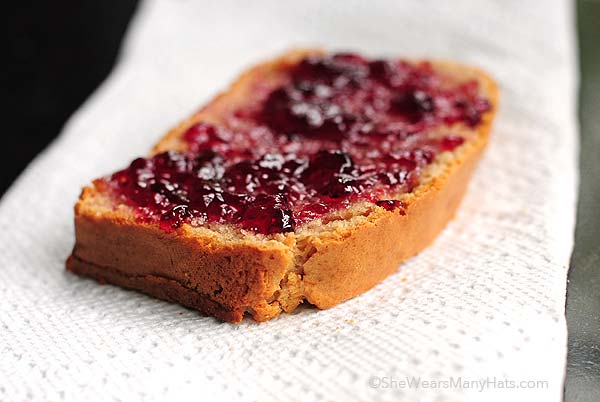 But first the Peanut Butter Bread. Pass the jelly, will ya?
I hope you enjoy this easy bread recipe, and here are some other peanut butter recipes I know you'll enjoy:
Now, for that recipe …
Peanut Butter Bread Recipe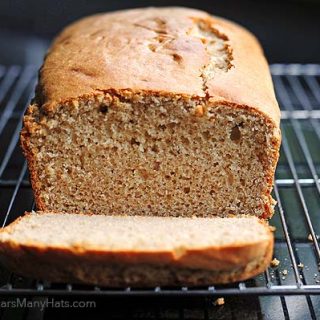 Peanut Butter Bread
Yield: 12 servings

Prep Time: 10 minutes

Cook Time: 50 minutes

Total Time: 1 hour

This super simple bread prepared with a blender is perfect for breakfast or snack time.
Ingredients
1 cup fat-free milk
2 large eggs
2⁄3 cup granulated sugar
1 cup peanut butter
1 teaspoon kosher salt
1 tablespoon baking powder
1 3⁄4 cups all-purpose flour
Instructions
Preheat oven to 350-degrees F.
Add milk, eggs, sugar, and peanut butter to blender jar. Secure lid and blend until smooth.
Add remaining ingredients and secure lid. Pulse a few times until flour is incorporated.
Pour batter into greased 9-x-5-inch loaf pan. Bake for 50 minutes or until wooden toothpick inserted comes out clean.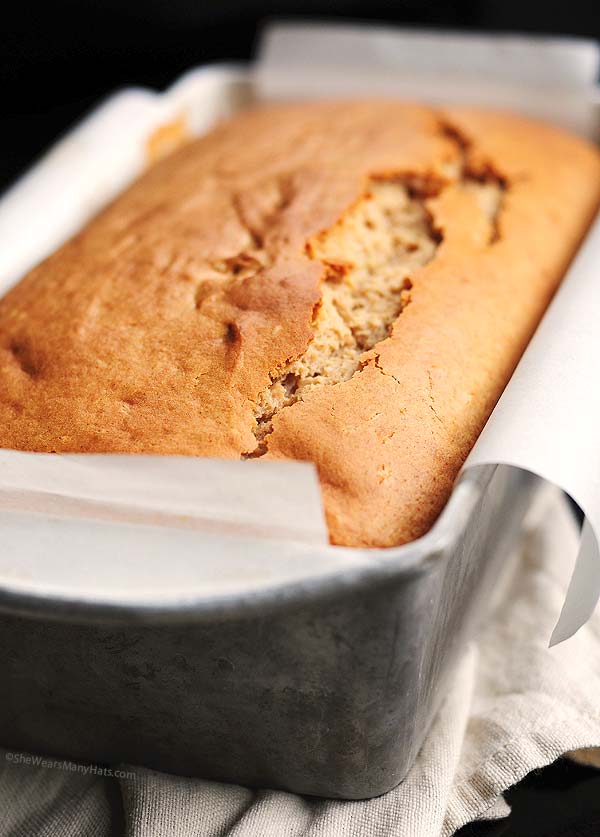 Originally published October 13, 2013.
(Blendtec supplied me with a blender. I was not compensated in any other way. As always, all opinions are my own.)