Peanut Butter Chocolate Milkshake Recipe
This super easy Peanut Butter Chocolate Milkshake is quick to make and will have them coming back for more.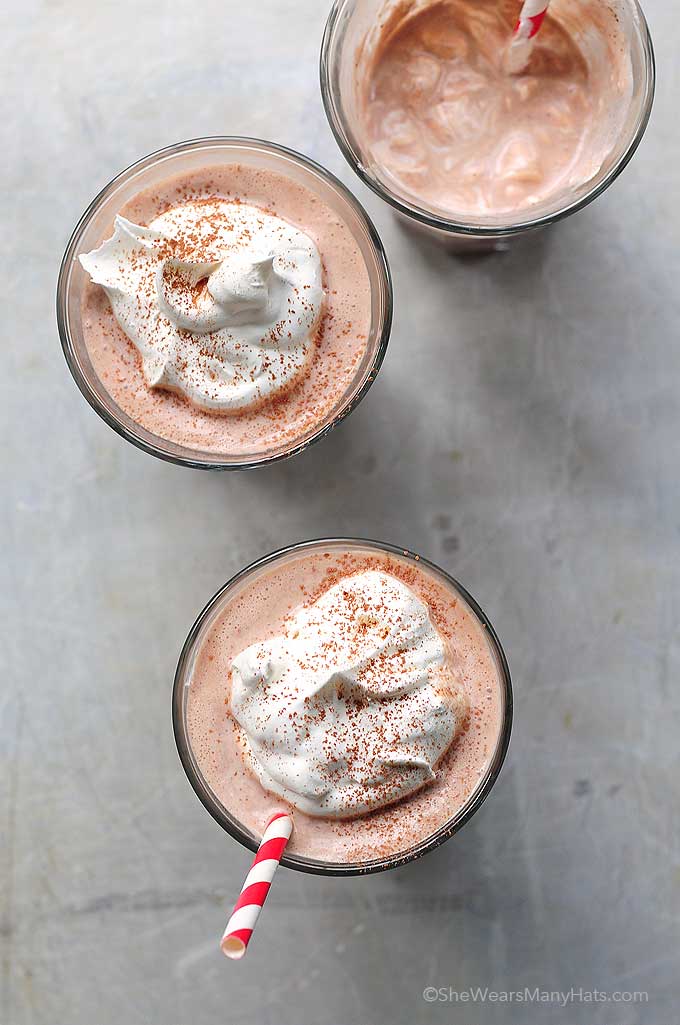 There are lots of combinations in this world that, separately are pretty dang good, but together are downright heavenly. To name a few, Starsky and Hutch, hot cocoa on a cold night, Harry and Sally. But one of the best of these esteemed pairings is chocolate and peanut butter.
The perfect pairing of chocolate and peanut butter is so wonderful, it has been exemplified in many treats from candy to cakes. But come summertime, when that sweet cold treat craving comes a-knocking and you want a chocolate peanut butter fix, whip up this super easy Peanut Butter Chocolate Milkshake like the old time diner does it.
This goodie is perfect for small kitchens, short time and big kids. When school starts back, have these babies ready for your tortured kids when they get home and I guarantee you'll be the coolest mom on the block.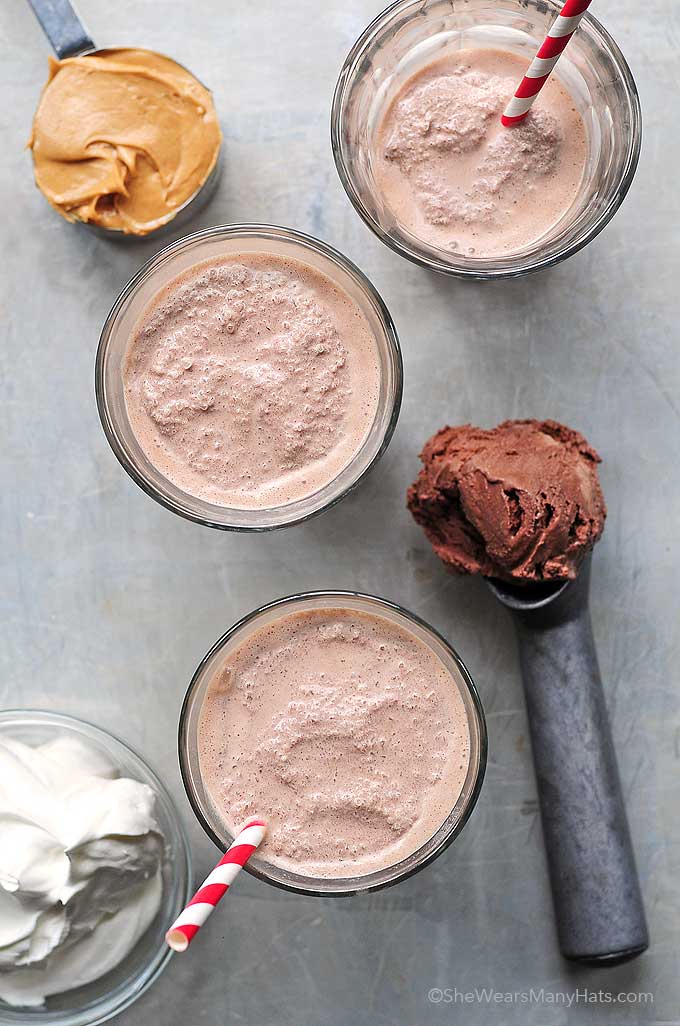 The super simplicity of this recipe means that anyone who can press a button can do it! All you need is 2 cups of your favorite chocolate ice cream (Breyers chocolate is our go to brand), 1 cup of milk – coconut milk or almond milk may be substituted, 1/3 of a cup of smooth peanut butter – or crunchy if you like to live on the wild side, plus one cup of ice. Throw the milk, ice and peanut butter into a blender and blend until smooth. Add the chocolate ice cream and pulse or blend until desired consistency—but not for too long, or it will get melty!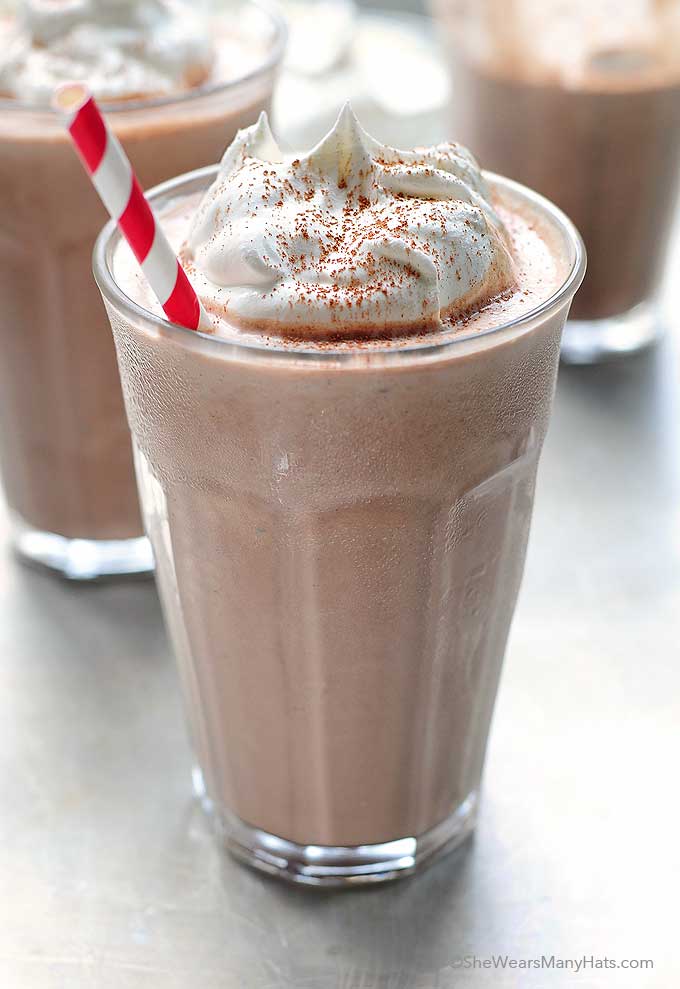 If you're feeling a little fancy, add a tasty garnish. You can use a dollop of homemade whipped cream, a light shaving of chocolate or crushed nuts. Or sprinkle a bit of cocoa powder on top! The garnish possibilities are endless-some crumbled Reece's, peanut butter or chocolate sprinkles, even cinnamon would be a lovely addition.
So whether you're just home from work and have a hankering for something sweet, or you've got dozens of tweens to feed for the mega sleepover of the year, this quick and easy recipe is perfect for a fun sweet dessert or snack.
Peanut Butter Chocolate Milkshake
Peanut Butter and chocolate merge together to create a quick and easy recipe that makes the perfect sweet dessert or snack.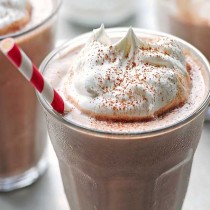 Ingredients:
1 cup milk (coconut milk or almond milk may be substituted)
1 cup ice cubes
1/3 cup smooth peanut butter (or another smooth nut butter)
2 cups chocolate ice cream
optional: whipped topping for garnish
Directions:
Combine milk, ice cubes, and peanut butter in blender and blend until smooth. Add chocolate ice cream and pulse/blend until desired consistency.
Optional: garnish with whipped topping.
Makes 28 ounces (about 3 1/2 cups).
Originally published July 25, 2014.