Peanut Butter Blossoms Recipe
Peanut Butter Blossoms combine a simple peanut butter cookie with a chocolate kiss plopped right in the middle for an especially delicious sweet bite.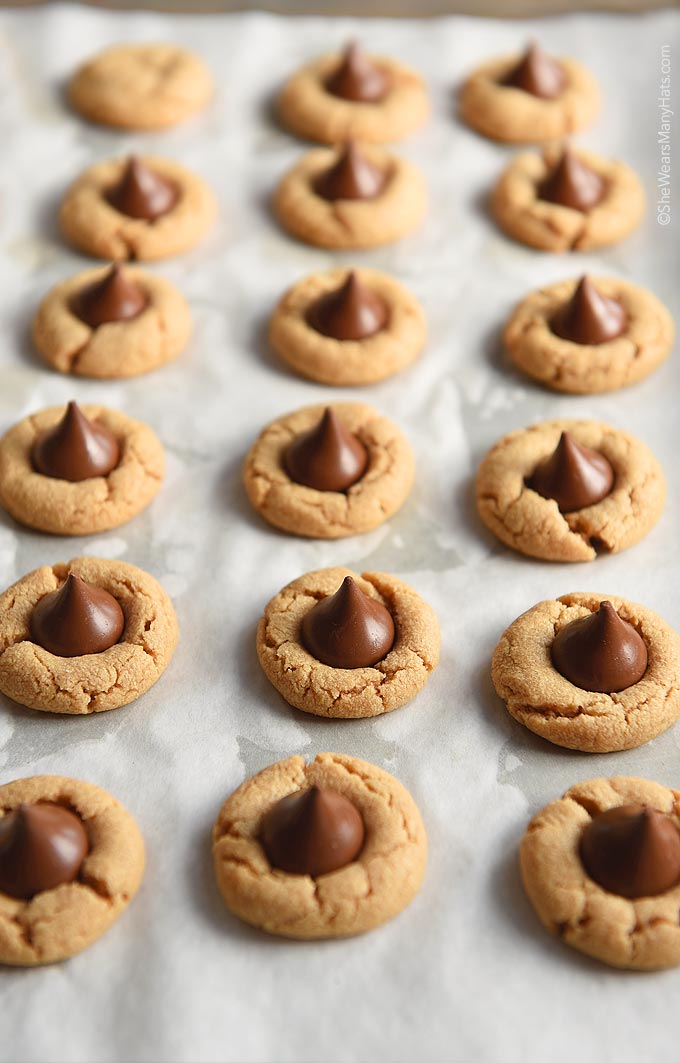 Even though these anything but fancy, Peanut Butter Blossoms are a crowd pleaser and another super easy treat that should be included on every cookie platter. There are so many peanut butter and chocolate fans out there, and they'll gobble these up. Plus these are gluten-free!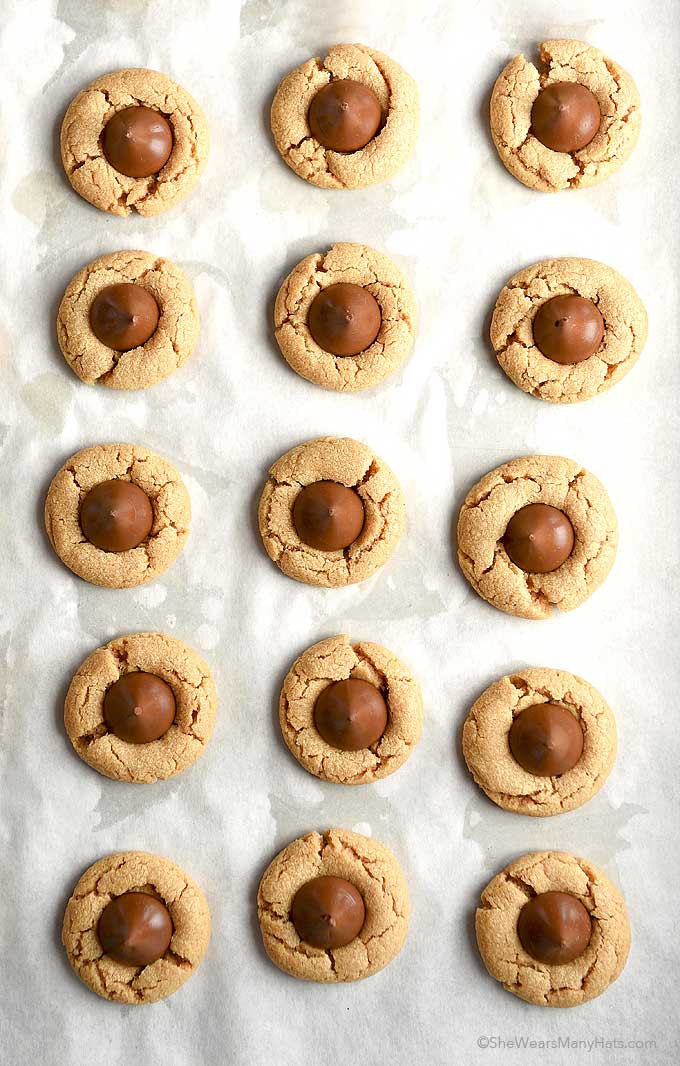 If you have a school, church or club event that you have to bring a snack to, these peanut butter kisses cookies are so easy and quick, and you probably have all the ingredients plus that stash of holiday candy right on hand. Four ingredients and a little bit of time is all it takes. These little goodies are easy enough for anyone to make. So if you have a bake sale, a party, or just want to make a sweet treat for someone special, these easy Peanut Butter Blossoms won't disappoint.
You may also enjoy these other peanut butter treats: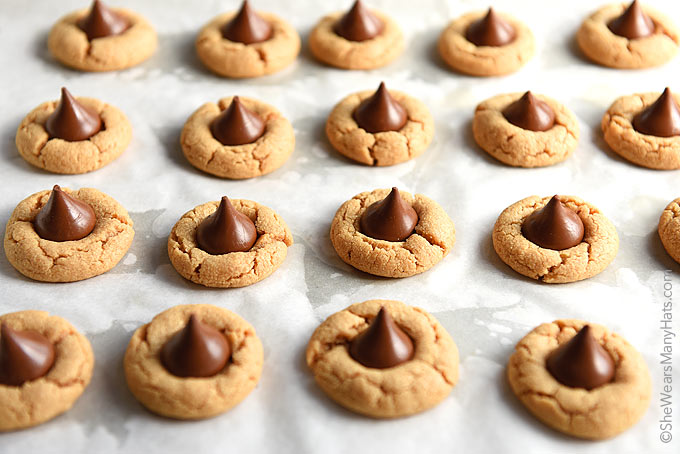 Peanut Butter Blossoms Recipe
A delicious little cookie treat made with peanut butter and chocolate kisses. It's gluten-free too!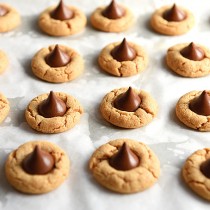 Ingredients:
1 large egg
1 cup creamy peanut butter
1 cup granulated sugar
36 chocolate kisses, unwrapped
Directions:
Preheat oven to 350-degrees F.
In a mixing bowl lightly beat egg. Add peanut butter and sugar, beat to combine well, until smooth.
Form dough into 36 balls about 3/4-inch round.
Place dough balls on ungreased baking sheets spaced 1-2 inches apart.
Bake at 350-F degrees F for 12 minutes.
Remove from oven and immediately place an unwrapped chocolate kiss in the center of each cookie. Cool on cookie sheet for 5 minutes, then transfer to cooling rack to cool completely.
Originally posted December 19, 2014.