Easy Garlic Shrimp Recipe
You won't believe how quick and easy these delicious Garlic Shrimp are to prepare. Serve as a party appetizer, make a light meal with them and serve with a tossed salad or serve them atop a pasta for a heartier dish.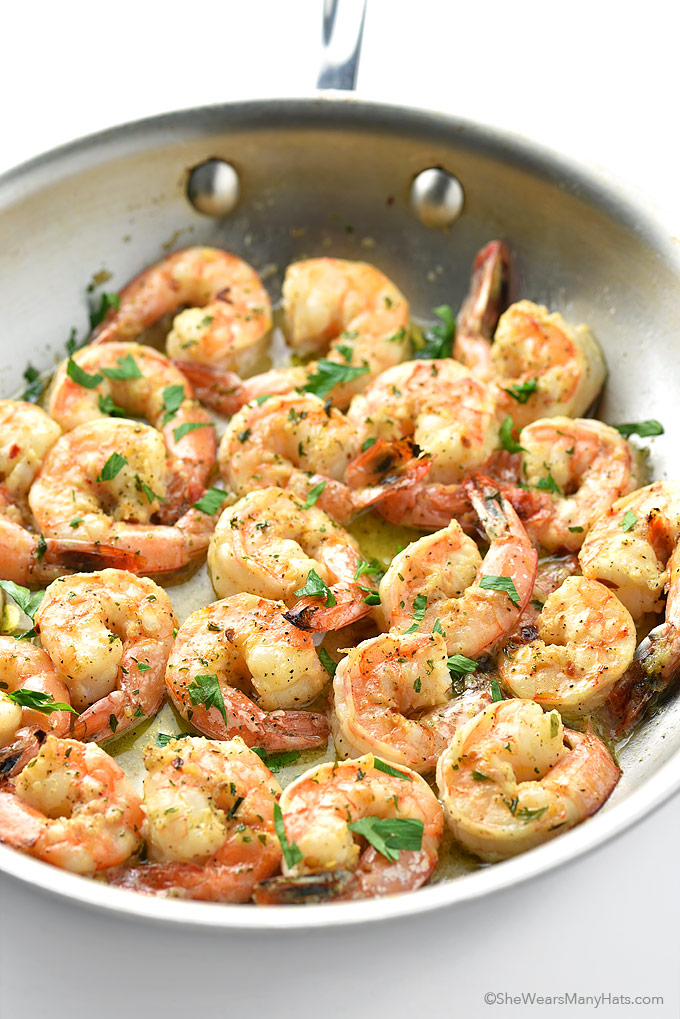 These delicious Easy Garlic Shrimp are lightly seasoned with lemon juice, cumin, a bit of red pepper, and of course, fresh garlic. Simple seasonings that combine together to make a crowd pleasing dish, not to mention super duper easy.
When was the last time you were able to get dinner cooked in under 5 minutes? With a little prep ahead of time, this quick and easy Garlic Shrimp can be cooked in a few short minutes. By the time you walk in the door, turn on the broiler, spread the shrimp in a pan, place them under the broiler, you hardly have time to change into your yoga pants before it's done and ready to enjoy. Serve these delicious shrimp with a simple tossed salad and you've got yourself one satisfying yet light meal. This garlic shrimp dish is not only perfect for dinner, but fabulous for a quick party appetizer too! I would consider double or tripling the recipe if serving these shrimp for a party because they will disappear quickly.
The prep ahead for this recipe is easy enough. It consists of whisking together a simple marinade, adding the shrimp and letting them camp out in the fridge, marinating (up to a day ahead) until ready to cook. So easy! I do appreciate recipes that can be prepped ahead, especially when entertaining.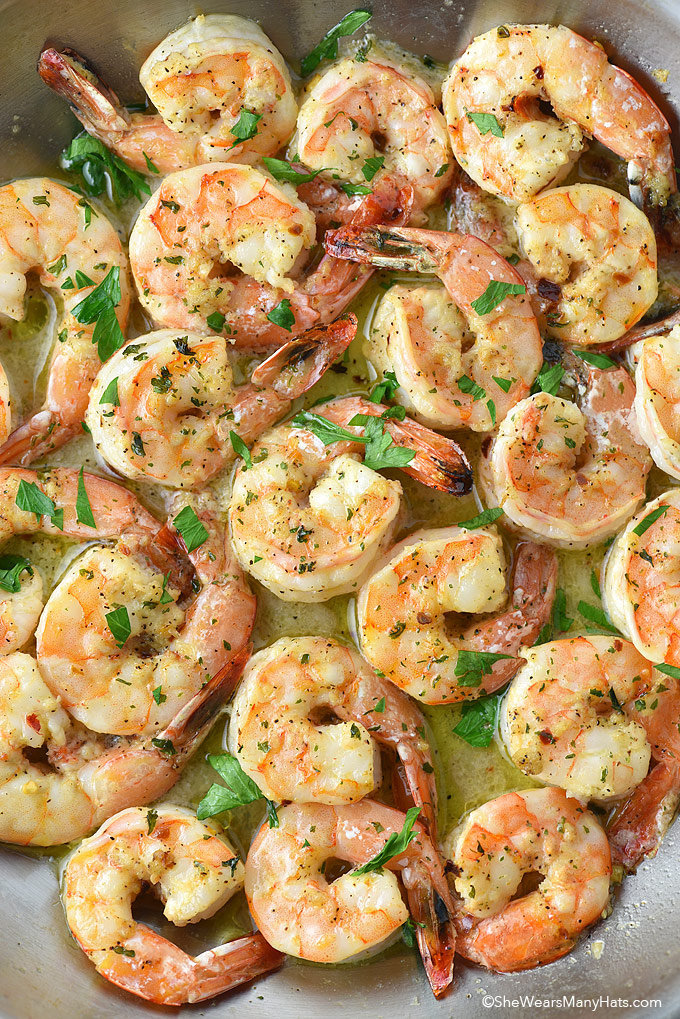 Check out this handy kitchen tool tip: A microplane is the perfect tool for grating garlic directly into any dish. It works like a charm!
More delicious shrimp recipes you'll enjoy as much as this Easy Garlic Shrimp:
Easy Garlic Shrimp Recipe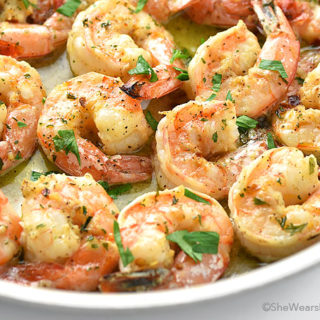 Easy Garlic Shrimp
Yield: 4
Prep Time: 5 minutes
Cook Time: 5 minutes
Total Time: 10 minutes
A flavorful shrimp dish that can be ready in a few minutes.
Ingredients
2 tablespoons olive oil
1 tablespoon fresh lime or lemon juice
6 garlic cloves, grated or minced
1/4 teaspoon ground cumin
1/4 teaspoon red pepper flakes
1/4 teaspoon salt
1/4 teaspoon ground black pepper
1 pound large shrimp, shelled (except for tails) and deveined
Instructions
In a bowl, whisk together olive oil, juice, garlic, cumin, red pepper flakes, salt and black pepper. Add shrimp and toss to coat. Set aside and marinate for 20 minutes.*
Preheat oven broiler on high.**
Spread shrimp along with marinade in single layer in an oven-proof skillet or baking pan.
Place in center of oven and broil for 3 minutes, until pink.
Notes
*Shrimp may be marinated for longer, up to a day. If marinating longer than 20 minutes, omit lime/lemon juice, then add juice just before cooking.
**If needed, shrimp may also be cooked stove top. Cook over medium heat for until done (about 3 minutes), turning halfway through.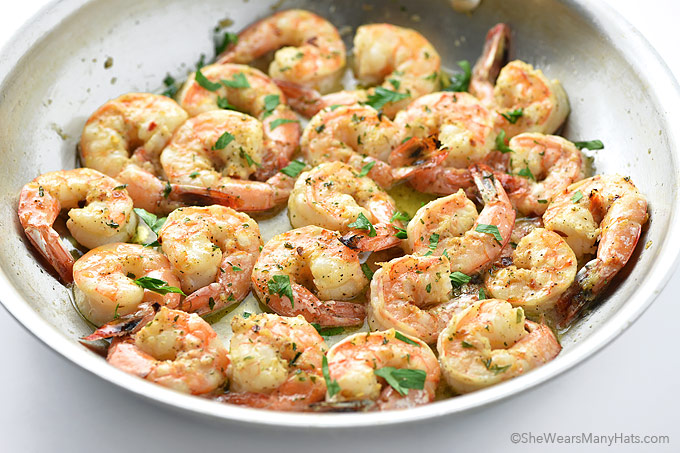 Originally published October 23, 2015.