Oatmeal Lemon Blueberry Bars
Made with fresh blueberries, oatmeal, lemon and nuts, these delicious Oatmeal Lemon Blueberry Bars with a nutty lemony crust are the perfect sweet and nutty treat.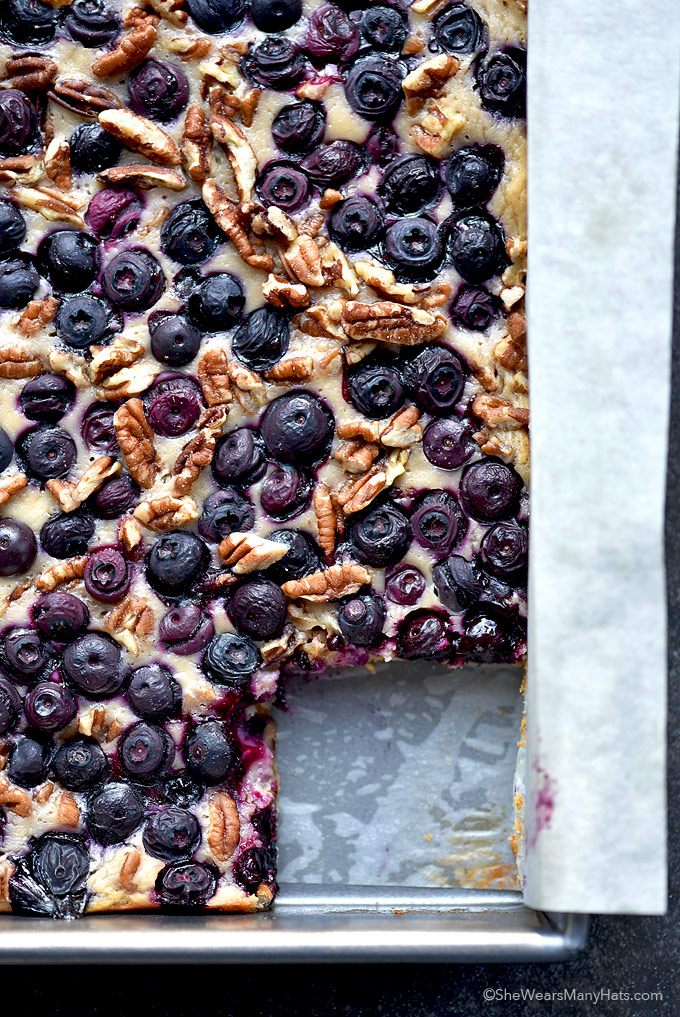 Blueberries, you are magnificent!
Yes, sometimes I talk to fruit. Sometimes.
Blueberries deserve some chatting up, I do believe. A quick search online for blueberry nutritional benefits will show you a slew of nutritional benefits that those sweet blue darlings provide, from folate, B6, Vitamin K, Vitamin C, fiber and potential cholesterol lowering abilities. And those are just a few of the many benefits the little berries supply!
So no only are blueberries beautiful and delicious, they are super nutritious too! Yay for blueberries! And yay for Oatmeal Lemon Blueberry Bars!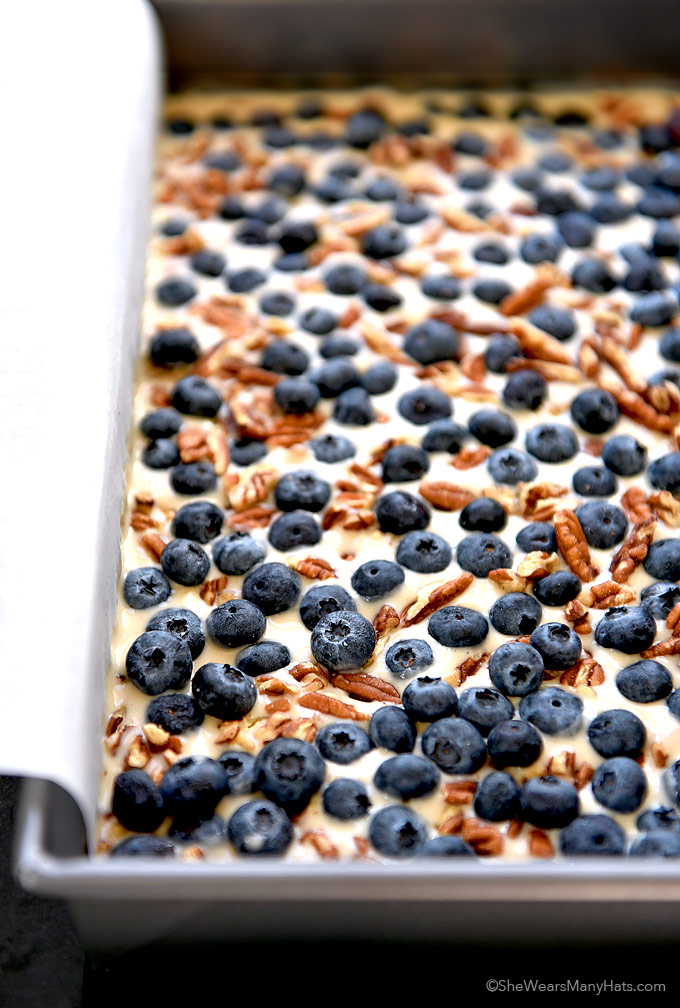 Fresh blueberries and chopped nuts top sweet yogurt layer and a flavorful crunchy oatmeal crust with hints of lemon in these delectable Oatmeal Lemon Blueberry Bars. These are just scrumptious! Scrumptious, I say! They are a fabulous sweet treat to enjoy for any occasion. Serve warm or chilled or try a la mode!
This Oatmeal Lemon Blueberry Bars recipe is an adaptation from my Nutty Oatmeal Cranberry Bars Recipe, which was a big hit during the holidays (or any day really). Check them out too!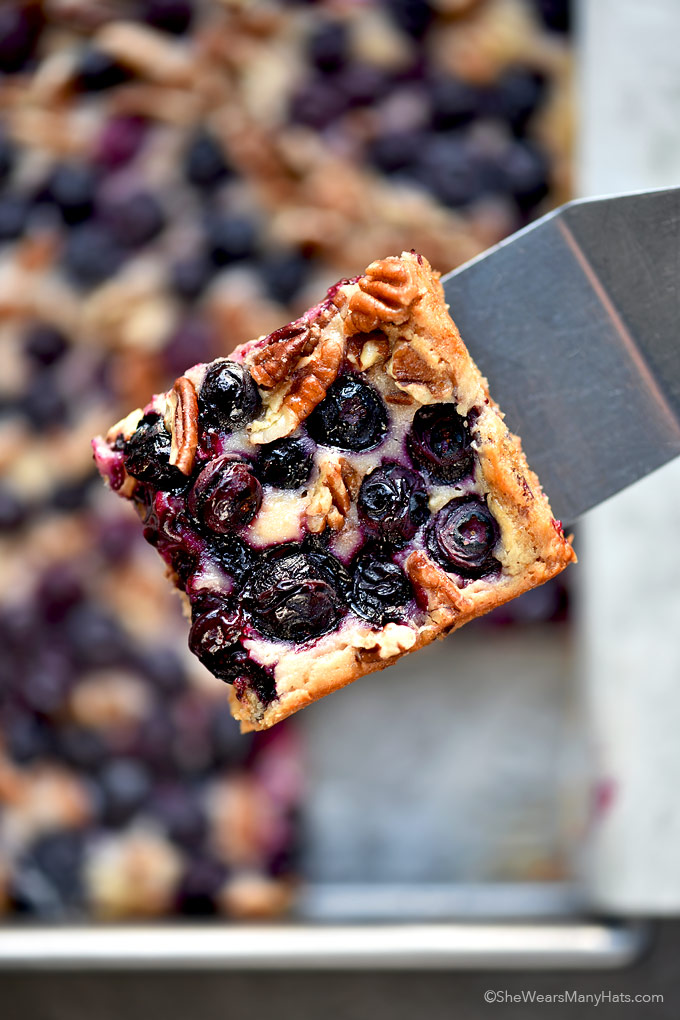 Oatmeal Lemon Blueberry Bars Recipe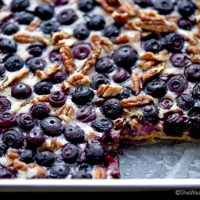 Oatmeal Blueberry Bars
Yield: 24
Prep Time: 20 minutes
Cook Time: 35 minutes
Total Time: 55 minutes
Made with fresh blueberries, oatmeal, lemon and nuts these delicious Oatmeal Blueberry Bars are the perfect sweet and nutty treat.
Ingredients
Crust:
1 1/4 cups all-purpose flour
1 1/4 cups quick-cook oats
3/4 cup packed brown sugar
1/4 teaspoon salt
1/2 teaspoon baking soda
1/2 teaspoon ground ginger
zest of 1 lemon
8 tablespoons salted butter, melted
2 tablespoons fresh lemon juice
Filling:
1 cup sour cream or greek yogurt
2 teaspoons vanilla extract
3 tablespoons all-purpose flour
1/2 cup packed brown sugar
2 cups fresh blueberries
3/4 cup sliced almonds, chopped pecans or walnuts
Instructions
Preheat oven to 325-degrees F. Grease or coat with cooking spray a 9x13-inch baking pan.
Oatmeal Crust: Prepare crust by whisking together flour, oats, brown sugar, salt, baking soda, ginger and lemon zest. Stir in melted butter and lemon juice until combined. Evenly press mixture into the bottom of prepared baking pan.
Filling: Whisk together sour cream, vanilla extract, flour and brown sugar until smooth. Spread mixture over crust. Spread blueberries and nuts evenly over mixture; lightly press into mixture.
Bake at 325-degrees F for 35-40 minutes. Let cool completely in pan before cutting.