Roasted Asparagus Recipe
This Roasted Asparagus is super quick to make and is the perfect healthy side dish to serve with steak, chicken, fish or pork.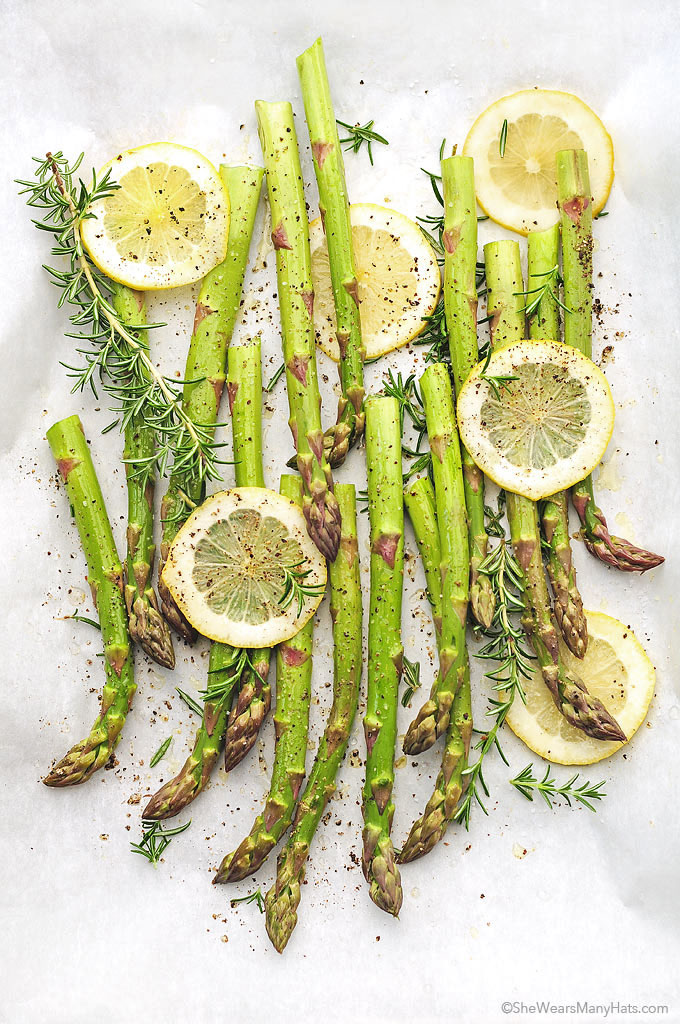 Asparagus isn't something we eat often, but I always feel compelled to grab a bunch when they show up at the grocery this time of year, standing upright, as if at attention waiting for someone to notice them. I did notice and brought home a small bunch for roasting. Roasting accentuates flavors in vegetables unlike other cooking techniques. Plus, it's so very easy.
Simple ingredients and a little bit of time are all that is needed. Asparagus, sprigs of rosemary, thin lemon slices, are tossed in olive oil, sprinkled with salt and pepper, then roasted on parchment lined baking sheet until preferred doneness. While roasting, I check at about 5-7 minute intervals to avoid burning.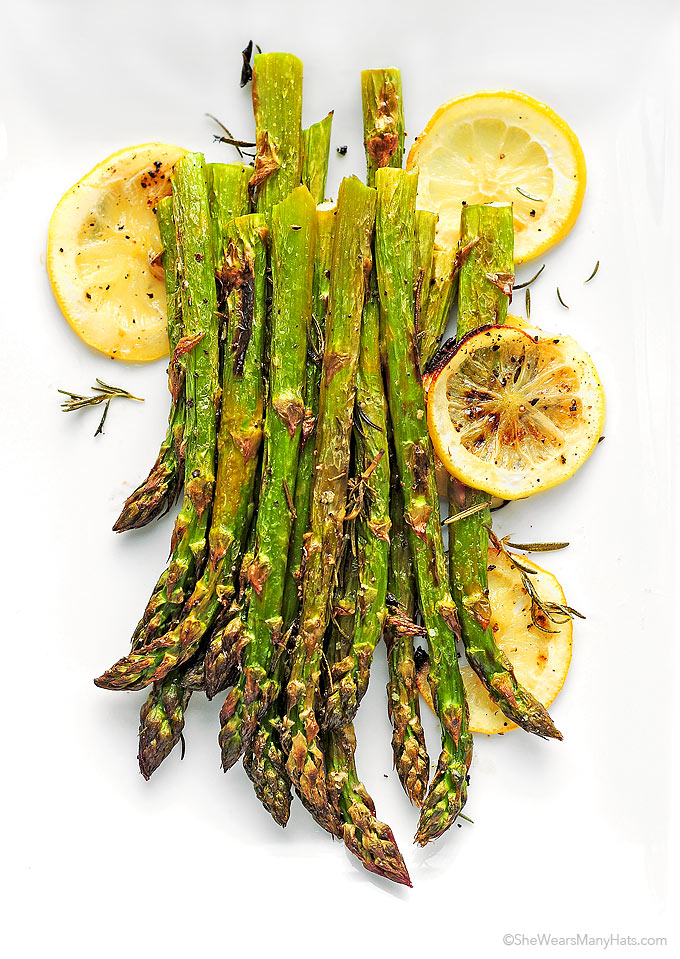 I think you'll find this Roasted Asparagus easy enough you'll add it to your regular rotation.  This healthy side dish makes such a nice compliment to steak, or broiled fish. Or slice it up and add it to a springtime risotto.
More easy side dish recipes:
Roasted Asparagus Recipe
A super easy and healthy side dish.
Author: Amy Johnson | She Wears Many Hats
Recipe type: Vegetarian
Ingredients
1 bundle/bunch of asparagus
1 lemon
handful of rosemary sprigs
2-tablespoons olive oil
salt and pepper to taste
Instructions
Preheat oven to 400-degrees F.
Thinly slice half of lemon.
Prep asparagus shoots, and spread them along with the lemon slices and rosemary on a parchment lined baking sheet.
Toss all with olive oil, as well as salt and pepper.
Squeeze juice from remaining half of lemon.
Roast in oven for 7 minutes, then carefully turn asparagus over and continue roasting for another 8 minutes. Watch for preferred doneness. Add additional time if needed. Total roasting time should be between 15-20 minutes.
Serve warm.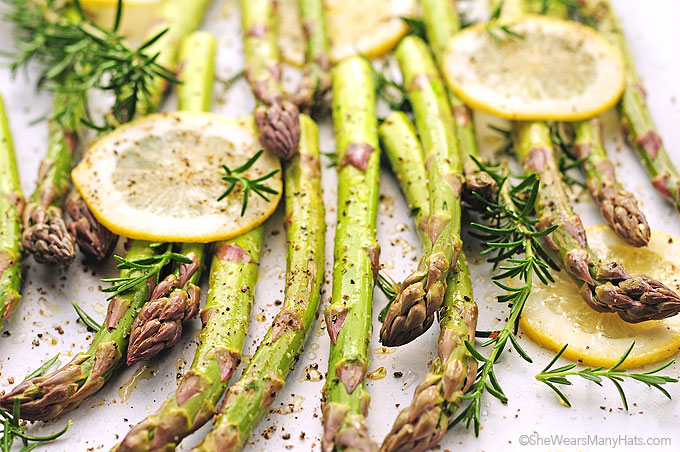 Originally posted April 2, 2012. Updated March 27, 2015.