Easy Pea Salad Recipe
This Pea Salad Recipe is the perfect easy side dish for any spring time celebration.
Some recipes seem so simple that you may pass them by. Like this Pea Salad Recipe. This salad may appear to as a simple side, not worthy of much ado. It is simple. That, it is. Simple to prepare. Simple ingredients. Simple ingredients that come together to become something so much more. Yes it does. Early peas, shredded cheddar cheese, crunchy bits of red onion, and mayonnaise to tie it all together to create big flavor with humble ingredients.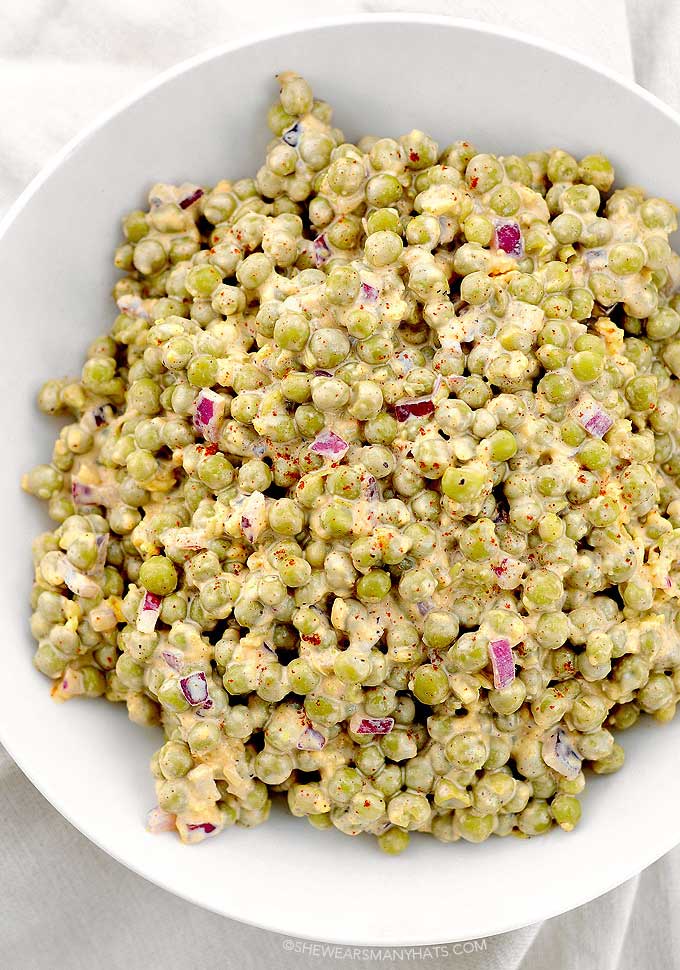 This Pea Salad has been around as long as I can remember. It appears every year during spring, first emerging at Easter. No Easter spread in our home is complete without this salad. It and ham are the best of friends. Of course, it gets along well with others. It's good with fish too, but I think ham is its best partner. Peas and ham, ham and peas … they just play well together, don't you think?
This recipe is great for making ahead of time. I actually think it gets better when made a day ahead, and left to mingle covered in the refrigerator until ready to serve.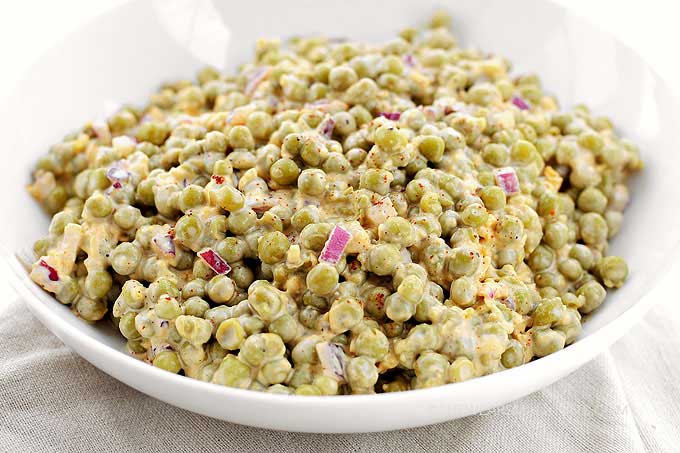 I hope you enjoy this recipe as much as we do. Happy spring!

Easy Pea Salad Recipe
A simple salad perfect to make ahead of serving for ham or fish.
Author: ©Amy Johnson | She Wears Many Hats
Ingredients
30 ounces (weight) canned early sweet peas, drained
½ cup shredded cheddar cheese
⅓ cup diced red onion
⅓ cup mayonnaise
¼ teaspoon paprika
¼ teaspoon salt
¼ teaspoon pepper
Instructions
In a large bowl, stir together all ingredients until combined.
Refrigerate covered until ready to serve.