Roasted Broccoli Recipe
Roasted Broccoli, with delicious crispy browned edges, is a quick and easy side dish to serve with any meal.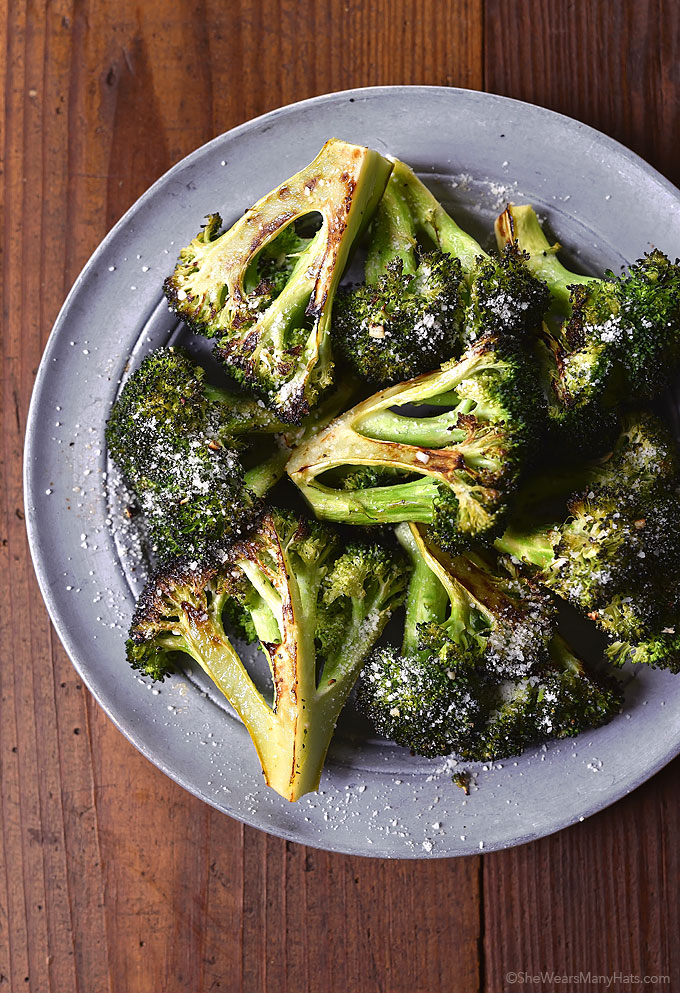 I do enjoy how roasting accentuates the flavor in foods, especially vegetables. With minimal effort and ingredients, a short visit to the oven can deliver a savory (low carb!) side dish in no time. This Roasted Broccoli Recipe is a delicious example of how roasting can take a somewhat bland vegetable to one that is devoured and requested again and again.
This Roasted Broccoli side dish couldn't be easier. Simply toss quartered broccoli with olive oil, lemon juice, minced garlic, salt and pepper then roast for a short time at high heat. With roasting, the broccoli develops slightly browned and crispy edges, with almost a nutty flavor. Delicious! And hints of fresh lemon peek through with bits of garlic, which are such a nice addition. And if you would like, garnish with grated parmesan as soon as it emerges from the oven.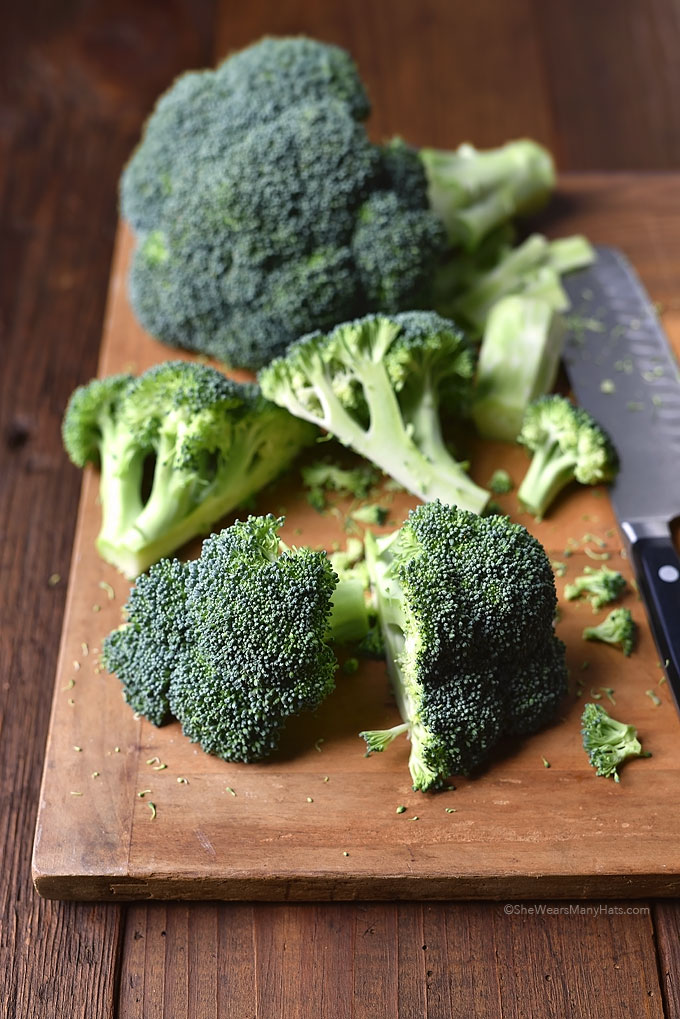 I think you will find this easy Roasted Broccoli will quickly become a favorite side dish for serving throughout the year. Enjoy!
Other easy roasted side dish recipes: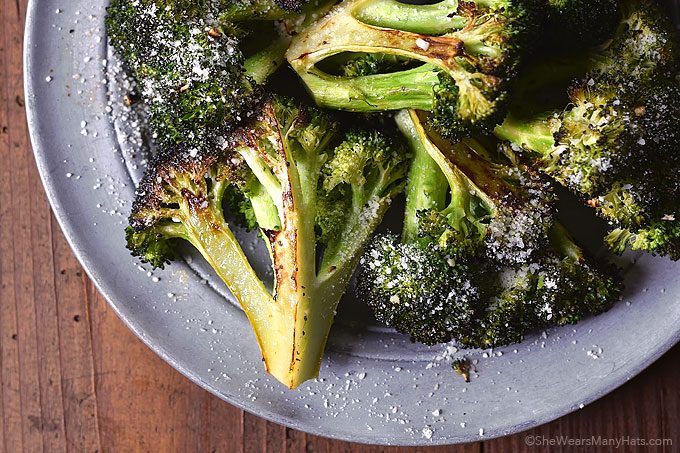 Roasted Broccoli Recipe
A flavorful and easy side dish of broccoli roasted with olive oil, lemon juice and garlic.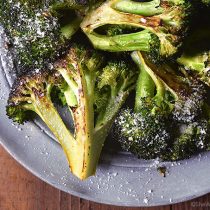 Ingredients:
2 heads of broccoli, cut into quarters*
2 tablespoons olive oil
3 cloves garlic, minced
1 lemon, cut into wedges
kosher salt
ground black pepper
optional garnish: grated parmesan
Directions:
Adjust oven rack to low. Preheat oven to 450-degrees F.
Spread broccoli on baking sheet. Drizzle with oil, squeeze lemon juice over broccoli, sprinkle minced garlic, and a few pinches of salt and pepper. Toss all together on pan to coat.
Roast in oven for 10-15 minutes until lightly browned.
If desired, garnish with grated parmesan.
*If broccoli has large stem, cut stem off, peel and quarter stem.
Originally published April 13, 2015.