Buttermilk Chicken Recipe
This delicious Buttermilk Chicken Recipe is an easy way to grill or bake chicken with fantastic results. So perfect for summer cookouts!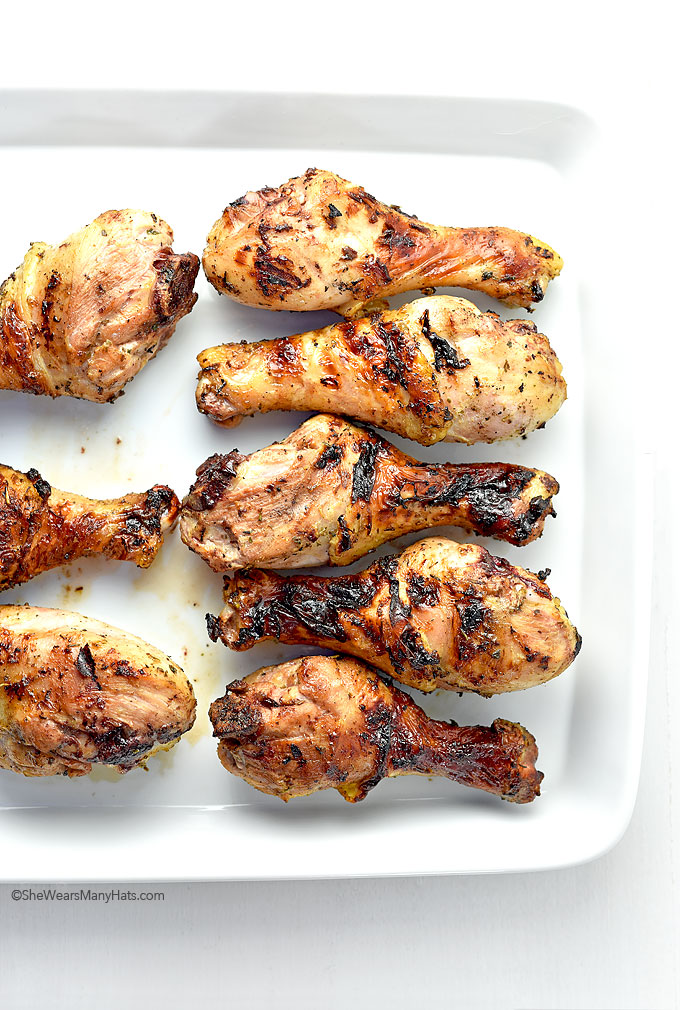 Our typical go-to meal for any night of the week is grilled or baked chicken. To avoid getting bored with the same ole, same ole, we mix things up, experimenting with different marinades and techniques. This grilled (or baked) Buttermilk Chicken is one of our tried and true favorites that results in flavorful tender chicken every single time.
The chicken can be prepped ahead of time, at least 30 minutes and up to a whole day, and left marinating in the fridge until ready to cook. The longer it can mingle in the buttermilk marinade the better! What I like to do when I'm prepared, which isn't often, but when I am I like to purchase a larger amount of bone-in chicken pieces and divide them for more than one meal. As with most meat, chicken pieces are usually less expensive when bought in larger amounts. What I did a couple of weeks back was prep half of a bag of chicken legs with the Honey Jalapeño Chicken Recipe to grill one evening, and at the same time I went ahead and made this buttermilk marinade for the remaining pieces to marinade for dinner the next evening. Of course that means two nights in a row for grilled chicken, but beggars can't be choosers when our schedule is out of control like it has seemed these past few weeks of back-to-school time.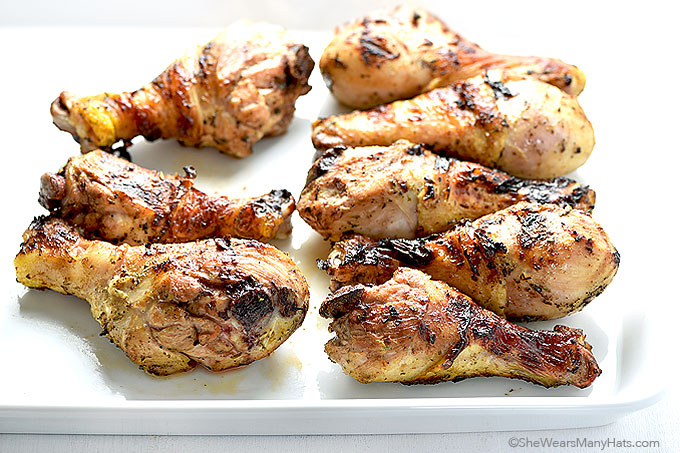 This Buttermilk Chicken can be cooked on the grill or baked in the oven in about 30 minutes. It's flexible like that. Serve this alongside a tossed salad, quick Garlic Lemon Green Beans, and Twice Baked Potatoes (or Quick Baked Potatoes) for a weeknight win! Enjoy!
Buttermilk Chicken
A delicious recipe for grilled or baked chicken that's full of flavor and so easy to make.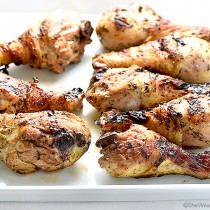 Ingredients:
1 1/2 cups buttermilk
1 tablespoon garlic powder
1 tablespoon dried Italian Seasonings
1 teaspoon ground red pepper
2 teaspoons coarse salt
3 pounds bone-in chicken pieces
Directions:
In a small bowl or measuring cup, whisk together buttermilk, garlic powder, Italian seasonings, red pepper, and 2 teaspoons salt.
Pour buttermilk mixture into large ziptop plastic bag or large baking dish; add chicken and toss to coat. Seal/cover and refrigerate for at least 2 hours or up to overnight, turning chicken occasionally. Remove chicken from refrigerator 30 minutes before grilling.
Heat grill to medium-low*. Place marinated chicken (discard the marinade) on grill, cover and cook, turning occasionally, until golden brown and cooked through, about 30 to 40 minutes.
*To bake, preheat oven to 450-degrees F. Place marinated chicken in a single layer in an oven safe skillet or baking pan. Bake for 30 minutes or until done.