Southwestern Grilled Chicken with Lime Butter
No more boring chicken dinners. This Southwestern Grilled Chicken Recipe with Lime Butter is an easy way to take an ordinary chicken and turn it into something everyone will request over and over again.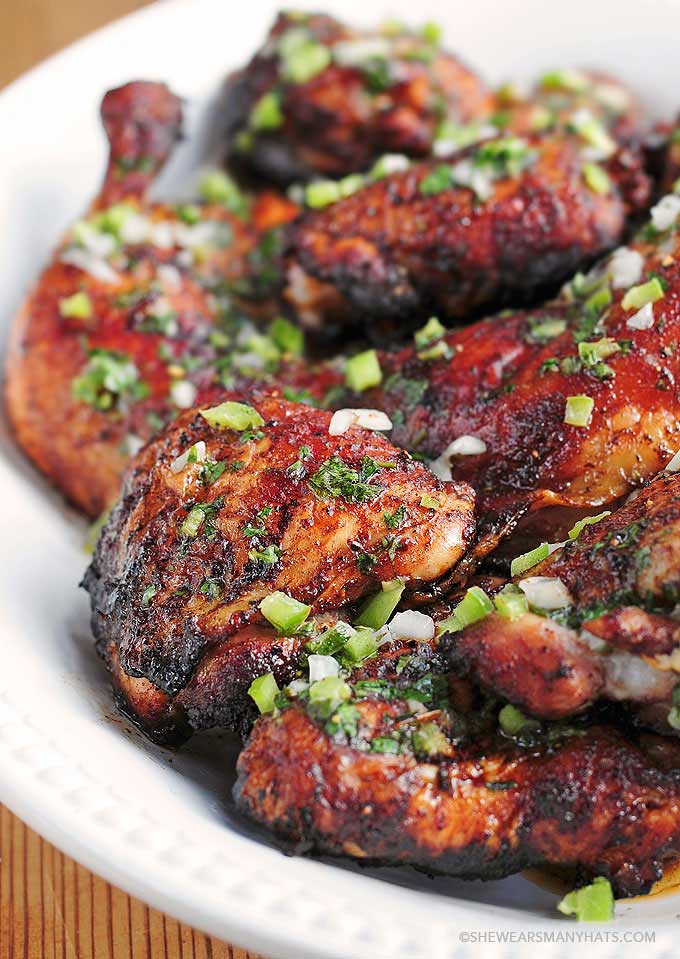 It's been years ago—twenty to be exact—since we lived in our first apartment with a tiny porch, with an even tinier grill which could hold enough food for a young couple. Since then, many grills have come and gone, but our favorite thing to grill has remained the same: chicken. It's such a versatile and forgiving meat to grill, and is always a favorite with our crowd.
Around here we grill a lot of chicken pretty much year-round, probably at least twice a week. We have a standard favorites, like our Sweet and Spicy Grilled Wings, We have our favorite easy go-to sauce, but it's always fun to mix up a new marinade or sauce for basting. This recipe for Southwestern Grilled Chicken with Lime Butter was one of those times, and certainly one we'll use again and again. The seasoning paste and butter can be made ahead a day or two, which makes dinnertime that much easier.
The flavor packed seasoning paste would also be fantastic used for pork as well, while the Lime Butter would be a great addition to all kinds of things. Grilled corn or potatoes come to mind. I'm getting hungry just thinking about it!
Other great grilling recipes you'll enjoy:
Southwestern Grilled Chicken Recipe with Lime Butter
Grilled chicken doesn't get any tastier than when it's coated with lovely spices and topped with lime butter.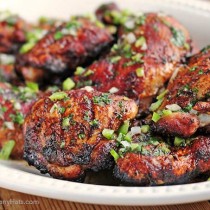 Ingredients:
For the chicken:
1 tablespoon chili powder
1 tablespoon ground cinnamon
1 tablespoon brown sugar
1 teaspoon unsweetened cocoa powder
1/2 teaspoon salt
1/4 teaspoon coarse black pepper
3 tablespoons olive oil
1 tablespoon balsamic vinegar

3 1/2 pounds bone-in chicken parts
For the Lime Butter:
1/4 cup chopped fresh cilantro
1/2 cup (1 stick) butter, melted
1 serrano chile, minced
2 tablespoons minced white onion
1 tablespoon fresh lime juice
pinch coarse black pepper
Directions:
Mix first 8 ingredients in small bowl until well blended. Spread seasoning paste all over chicken with spoon or basting brush.
Grill chicken using medium heat for a gas grill or indirect heat for a charcoal grill. Close the lid and grill about 30 minutes or until chicken is cooked through.
For the Lime Butter, mix all ingredients in small bowl. Drizzle over chicken just before serving or serve separately for dipping.
For easy prep-ahead planning, seasoning paste, and Lime Butter may be made ahead, a refrigerated covered. The Lime Butter can be slowly rewarmed, or just brought to room temperature and let the warm chicken finish the melting.)
Originally published May 21, 2014.