Frozen Blueberry Coconut Yogurt Pie
This Frozen Blueberry Coconut Yogurt Pie recipe is perfect for summer and could not be easier to make.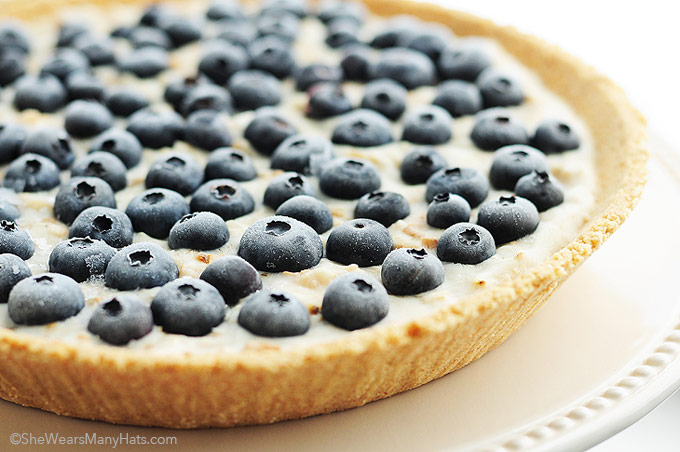 In an effort to slim down some recipes (in order to slim down), here is a lighter yogurt pie perfect for the summer heat: Frozen Blueberry Coconut Yogurt Pie.
This frozen pie is super simple pie making. A few simple ingredients + a few simple steps = a few simple calories (approximately 300 calories for 1/8 of a pie). Plus it is a terrific dessert option for a special occasion as it can be made way in advance, then thawed in the fridge until your desired consistency is reached before serving.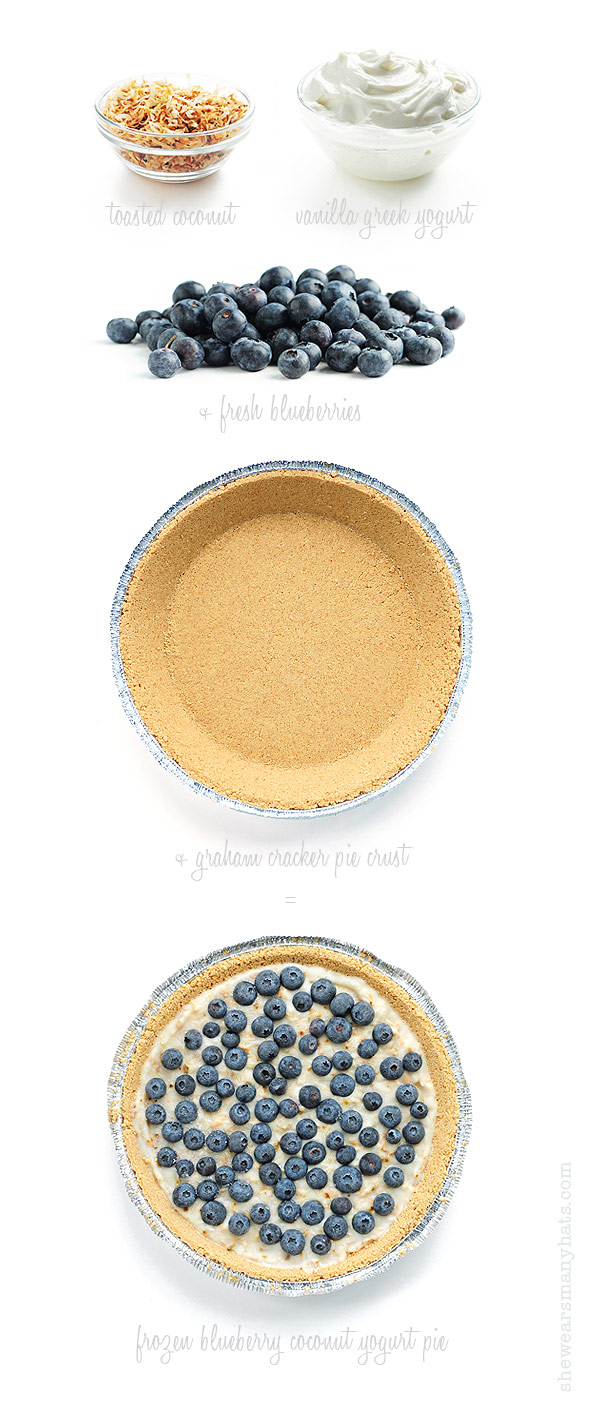 As you may recall, I mentioned how this yogurt pie is simple. It is pie, after all. The overall pie making process is basic: combine toasted coconut with yogurt, pour it all into a prepared graham cracker crust, then top it off with fresh or frozen blueberries, cover and freeze until desired firmness. Super simple, see?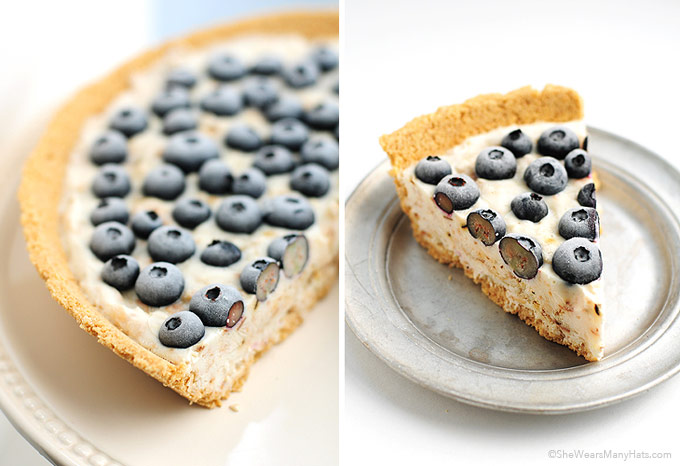 You will be able to whip this tasty pie up in no time, so you can get on with other important things, like the laundry? Or perhaps a good book instead? It is summer after all. The laundry can wait for another day.
Frozen Blueberry Coconut Yogurt Pie
This light and easy frozen pie is perfect for a summer occasion.
Author: Amy Johnson | She Wears Many Hats
Recipe type: Dessert
Ingredients
1 cup toasted coconut
3 cups vanilla greek yogurt
1 cup fresh blueberries, washed and dried
1 prepared graham cracker pie crust
Instructions
Combine toasted coconut with the yogurt.
Evenly spread mixture into prepared graham cracker crust, top with fresh blueberries.
Freeze covered for at least 6 hours. If frozen ahead of serve time, thaw in refrigerator or counter top for about 30-60 minutes before serving.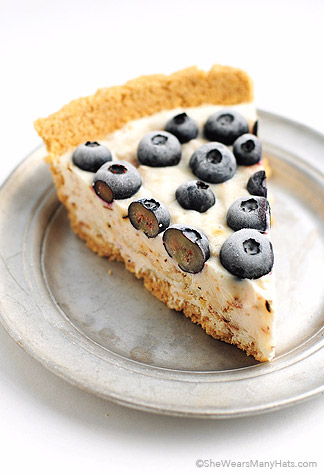 Originally posted July 12, 2012. Updated May 12, 2015.