Easy French Onion Soup Recipe
This quick and Easy French Onion Soup recipe can be ready in no time so it can be enjoyed any day of the week.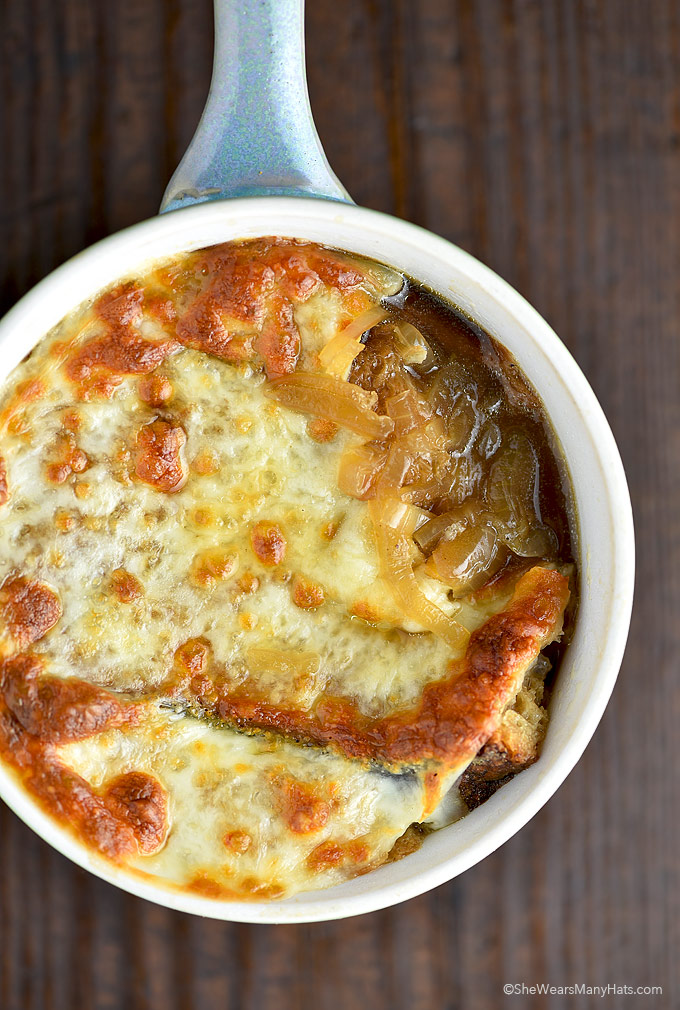 Comfort food comes in all shapes and sizes for people. It doesn't have to be complicated or fancy. Soup is one of my favorite comfort foods. This quick and Easy French Onion Soup recipe is a simplified version of the favorite classic. Did you read that? Simplified. Simple comfort food is a good thing.
For make-ahead prep for this Easy French Onion Soup, prepare the soup through the simmering stage, then cover and refrigerate up to two days. When ready to serve, rewarm soup stove top, then proceed with recipe by filling oven safe onion soup crocks, bowls or wide-mouthed mugs with soup, top each with bread and cheese then bake under the broiler until melty and bubbly.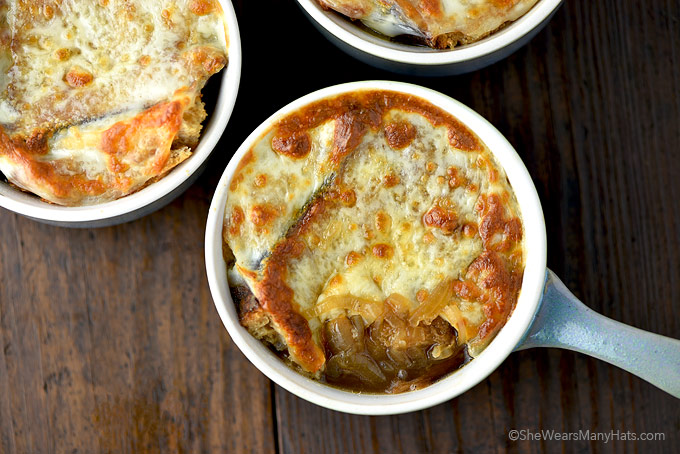 More delicious soup recipes you will enjoy:
Easy French Onion Soup Recipe
A quick and easy version of the classic favorite soup.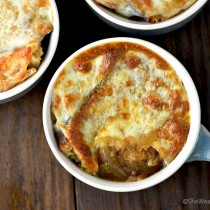 Ingredients:
1 ounce (2 tablespoons) butter
4 large onions, thinly sliced
1 teaspoon ground black pepper
1/2 teaspoon garlic powder
32 ounces beef broth
3 tablespoons Worcestershire sauce
salt to taste
4 slices thick crusty bread, toasted
4 slices provolone or gruyere cheese
Directions:
Heat a dutch oven or stock pot over medium heat. Add butter; melt. Add sliced onions, pepper and garlic powder; saute for 7-8 minutes until tender.
Add beef broth, Worcestershire sauce and salt to taste. Bring to a simmer, cover and simmer 10 minutes.
Preheat broiler.
Ladle soup into oven-proof individual crocks, bowls or soup mugs with a wide mouth. Top each with a slice of toasted bread and a slice of cheese. Place under broiler until cheese melts and is slightly golden. Serve warm.