Chicken Piccata Recipe
Chicken Piccata is classic dish that is easy enough for a weeknight meal yet elegant enough for a special occasion.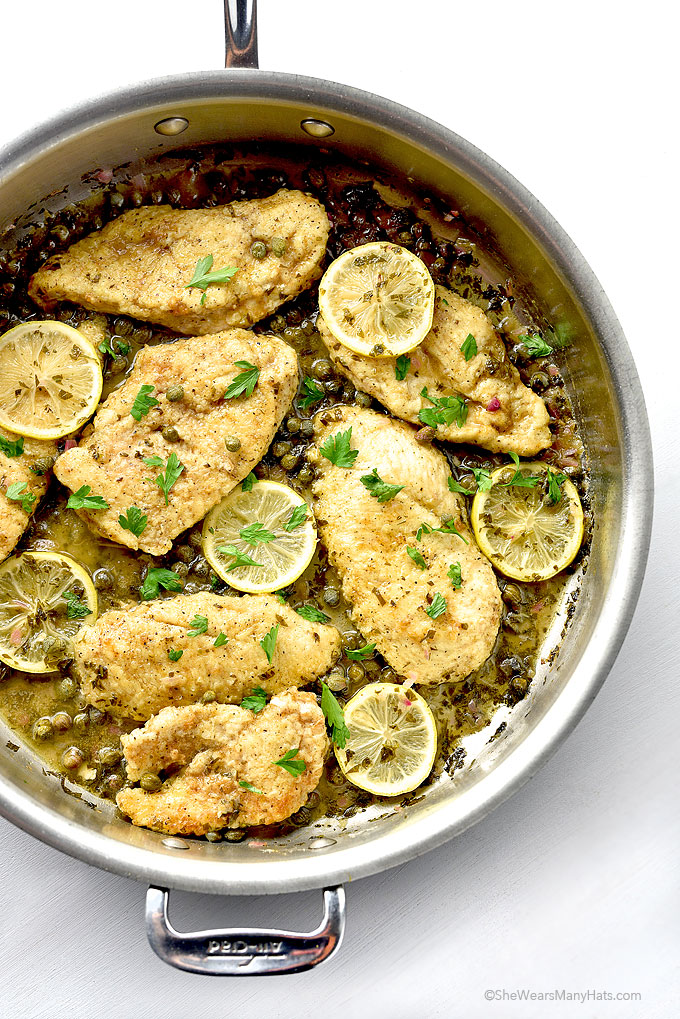 Chicken Piccata
Tastebuds are a funny thing, at least mine are. I get stuck on a certain flavor combination and that's all I want. Right now it's everything lemon and capers. My infatuation was triggered by the Chicken Piccata served at one of our favorite restaurants, Marco Trattoria in Brevard, NC. Their Chicken Piccata is exceptional. The chicken is tender with the perfect sauce, a blend of butter, white wine, bright lemon and subtly salty capers.
It was the capers that caught my attention. I had never been a big fan of capers, but the ones served at Marco Trattoria were different, more flavorful yet not overpowering as other capers I had encountered. Since Marco Trattoria is over an hour away, I set out to perfect Chicken Piccata at home, beginning with hunting down the perfect capers.
A bit of digging around was in order to try to figure out what makes one caper better than another. After some searching, I discovered that capers can be purchased packed in vinegar, salt brine or salt packed. Also, I learned that capers and caper berries are two different things. True capers are buds produced by the caper bush. If the buds are not picked and allowed to mature, they produce a caper berry. It's the latter, caper berries, that I don't prefer. True capers, the bud part of the plant, are quite delicious, in my opinion. Like many foods, it comes down to personal preference, but for Chicken Piccata or other similar dishes, I would recommend using true capers and not caper berries. Read more about capers and caper berries over at The City Cook.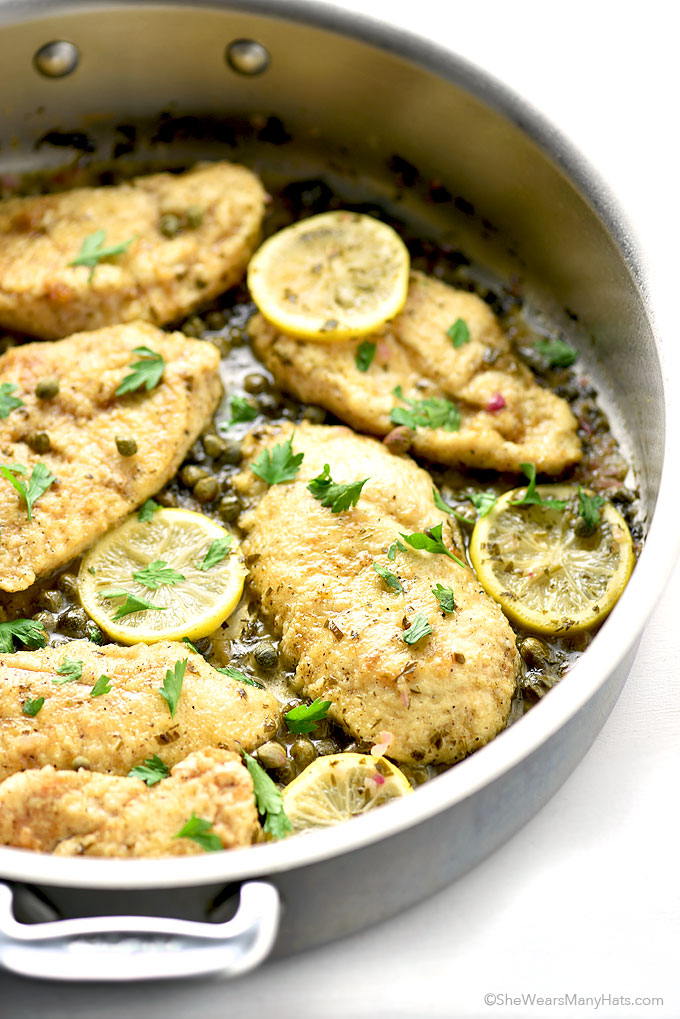 This Chicken Piccata Recipe is a basic approach to the classic dish. Chicken breasts are butterflied and pounded thin, dredged in flour and pan fried until golden. A light sauce is made using the pan drippings, white wine, shallots, chicken broth, capers, lemon juice, fresh parsley and a bit more butter. The chicken is added back into the sauce to coat all sides and served warm. Mercy, it's delicious! It's a dish that everyone should know how to prepare and once you do it will be one you return to often. It's simple enough for a weeknight meal, yet sophisticated enough for a special occasion.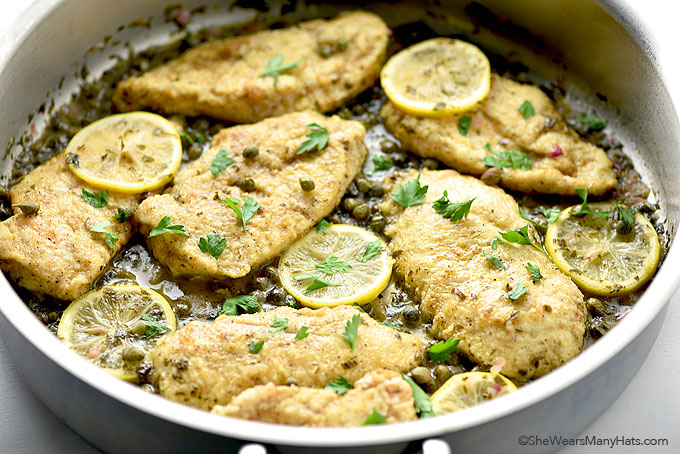 Other chicken dishes you will enjoy:
Chicken Piccata Recipe
Chicken Piccata
A classic Italian recipe of lightly breaded chicken in a white wine lemon caper sauce.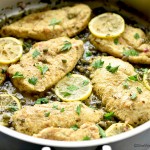 Ingredients:
2 tablespoons olive oil, plus more as needed
3 tablespoons butter, divided, plus more as needed
1/2 cup all-purpose flour
1 teaspoon salt
1 teaspoon ground black pepper
4 (6-ounce) skinless, boneless chicken breast butterflied and pounded thin
1/2 cup white wine
1 tablespoon minced shallot
1/2 cup chicken broth
juice of 1 lemon
2 tablespoons capers
1/4 chopped fresh parsley
Directions:
Heat skillet over medium heat. Add olive oil and 2 tablespoons butter and warm to a ripple. Test with a pinch of flour to see if it sizzles.
Whisk together flour, salt and pepper in a shallow dish.
Lightly dredge chicken breast in flour; tap of excess. Add to skillet. Work in batches if needed, cook about 3 minutes each side until done and golden, adding more oil and butter as needed. Remove chicken and place on paper-towel lined plate. Cover.
Add wine and minced shallot to skillet scraping any bits from bottom of pan, stir for 30 seconds. Stir in chicken broth, lemon juice, capers and fresh parsley, stirring occasionally, bring to a simmer and simmer for 4-5 more minutes. Sauce should reduce and slightly thicken. Whisk in 1 tablespoon butter until smooth.
Add cooked chicken back to pan coating both sides with sauce. Serve warm.
Originally published October 2, 2015.