Cherry Gin Fizz Recipe
A crisp and refreshing Cherry Gin Fizz beverage made with fresh cherries and lime juice. Easily adaptable for a non-alcoholic version.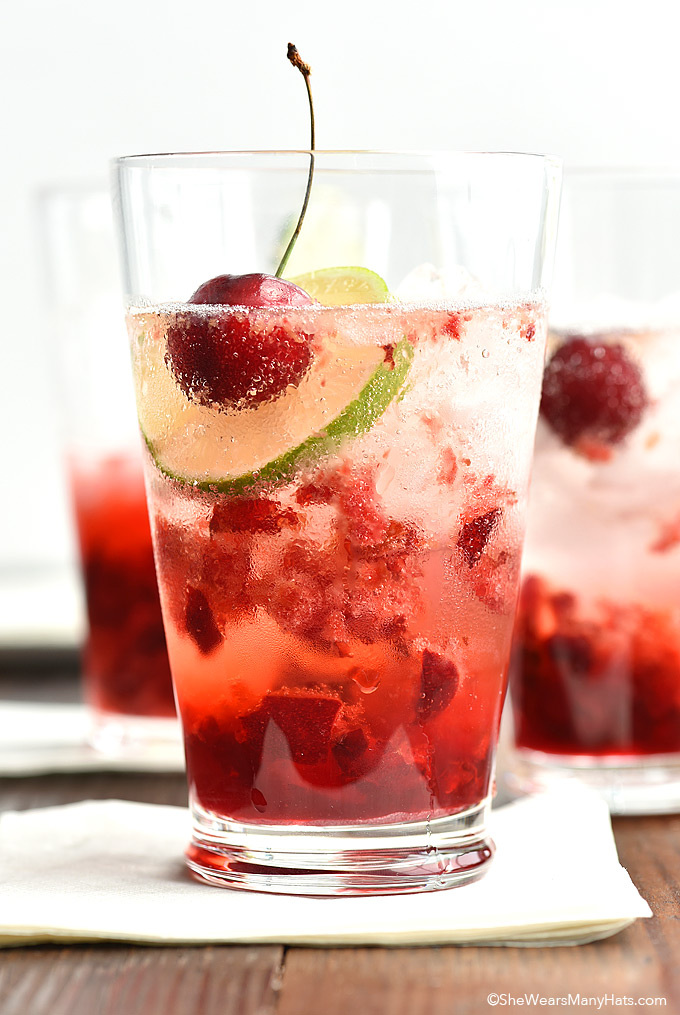 I don't know where you live, but here in South Carolina it's hot and muggy. And hot and muggy needs, no, it requires refreshing crisp beverages like this Cherry Gin Fizz. Not that I need an excuse to enjoy a bubbly sweet drink, nor should you. Plus the bright and happy color of this drink will put a smile on your face long enough to forget about the heat for a short while at least.
This Cherry Gin Fizz, which can easily be made non-alcoholic, is the perfect answer to the hot and muggy days, and the perfect beverage to enjoy when you have fresh sweet cherries on hand. A few simple ingredients and a few minutes are all that is needed to make a glass of this perky drink.
Muddle together a few fresh cherries and sugar, add fresh squeezed lime juice, crushed ice, club soda and, if desired, a bit of gin. Stir it all together for a delightfully crisp answer to the dog days of summer.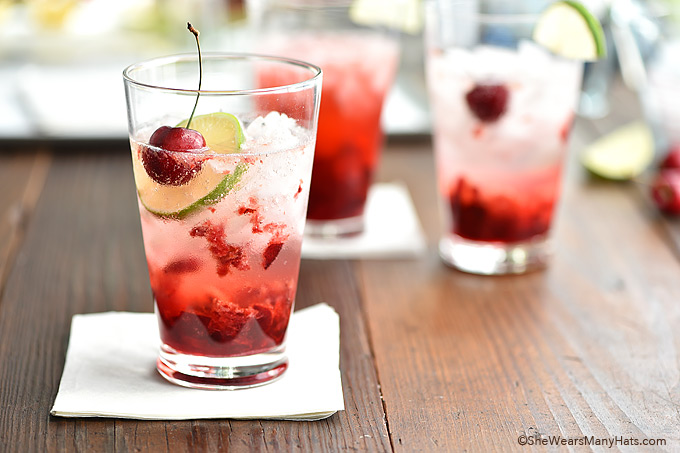 A few more summery beverages you may enjoy:
Cherry Gin Fizz Recipe
A crisp and refreshing gin fizz recipe made with fresh cherries and lime juice.
Author: ©Amy Johnson | She Wears Many Hats
Recipe type: beverages
Serves: 1 glass
Ingredients
5-6 fresh cherries, pitted
2 teaspoons of sugar
½ ounce fresh lime juice
½ cup crushed ice
4 ounces club soda or sparkling water
2 ounces gin (omit for non-alcoholic version)
Instructions
Place cherries in a glass with sugar. Muddle together.
Stir in lime juice. Add ½ cup of ice to glass. Pour in club soda and gin.* Gently stir to incorporate.
Notes
*For non-alcoholic version, omit gin and add more club soda to taste.