Mimosa Recipe
A Mimosa is a delicious way to start leisurely brunch. This simple yet gorgeous cocktail is a splendid choice for any brunch gathering.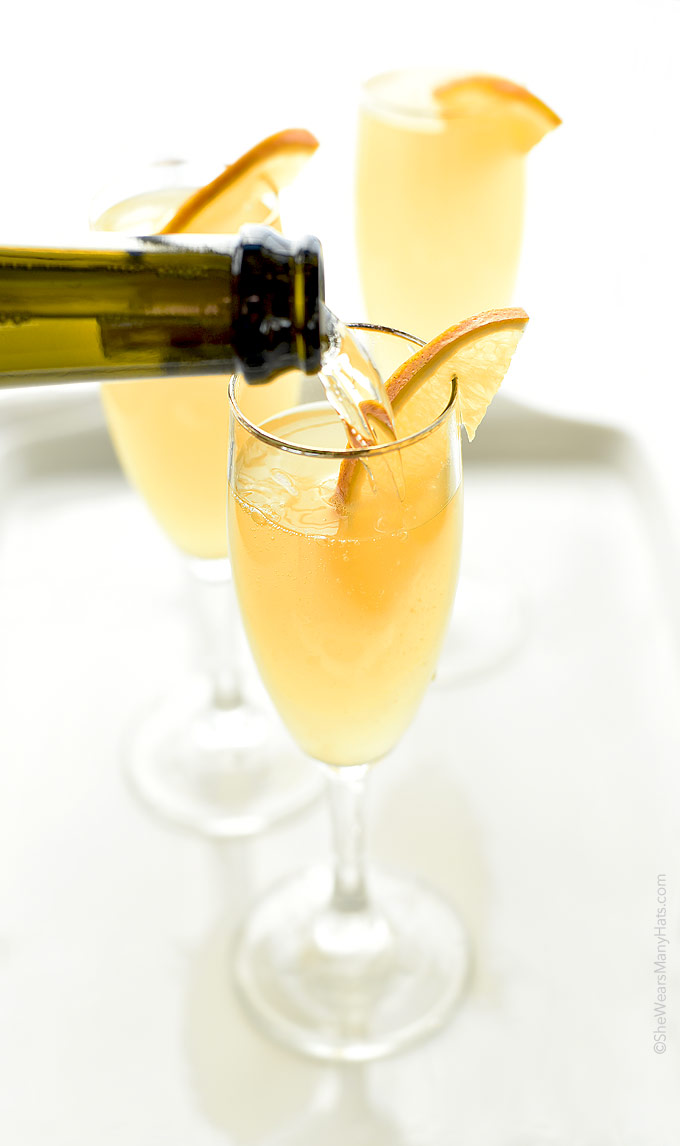 Brunch is quickly becoming my most preferred meal to prepare. With a bit more time allowed to wake up, prepare, then leisurely enjoy a delicious combination of breakfast and lunch fare, what's not to like? We enjoy breakfast potatoes, french toast, pancakes, poached eggs, my personal favorite, Eggs in Purgatory, and bacon, of course. But perhaps my favorite part of brunch is kicking it off with a cocktail like a Mimosa or Bloody Mary. Brunch is hardly complete without one.
Slightly easier to prepare than a Bloody Mary, a Mimosa is made up of only two ingredients, with an optional third. Orange juice and bubbly champagne (or Prosecco) blend together to make a bit of sparkly sunshine in a glass. In addition to the orange juice and champagne, a smidgen of an orange liqueur may be added for a bit of extra flavor, if desired. Add a slice of orange for garnish and you're ready to brunch with the best of them.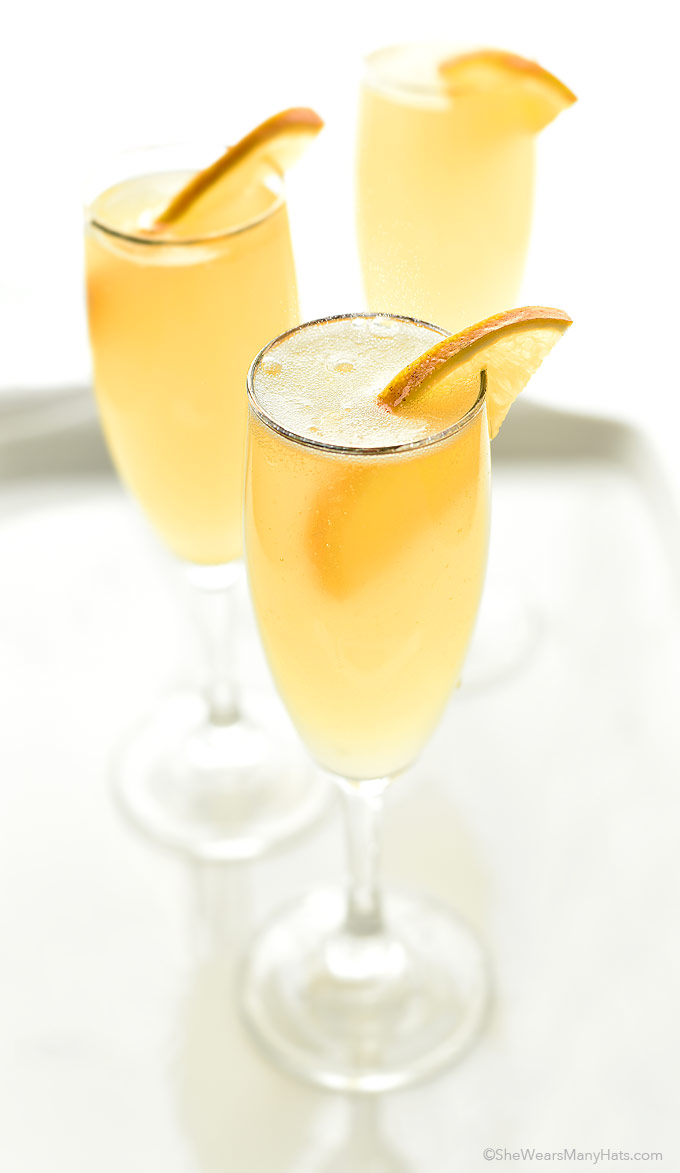 This happy cocktail can be poured up in no time which make Mimosas the perfect beverage of choice for a special occasion brunch gathering, like Easter, Mother's Day or a bridal brunch.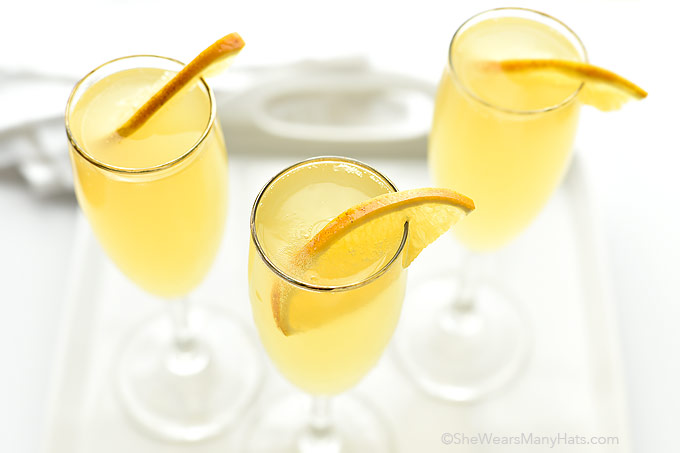 Mimosa Recipe
A simple breakfast or brunch cocktail that can be quickly made. It's perfect for a special occasion brunch gathering.
Author: ©Amy Johnson | She Wears Many Hats
Recipe type: Beverage
Serves: 4
Ingredients
8 ounces orange juice (orange pineapple juice is a tasty substitue)
16 ounces champagne or prosecco
optional: 2 ounces orange liqueur (Grand Mariner, Triple Sec)
orange slices for garnish
Instructions
Evenly divide ingredients among 4 champagne flutes or cocktail glass. Garnish with orange slices if desired.
These breakfast or brunch dishes would be perfect served with Mimosas: