Almond Joy Pie is a splurge-worthy treat that's good for sharing.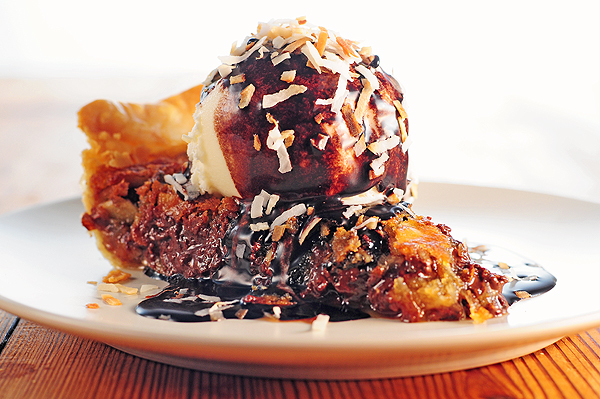 Essentially, this is a candy bar baked in a pie crust, with butter. Over-the-top-decadent is putting it mildly. A sliver will satisfy. Perhaps even a bite or two. Sliced almonds, shredded coconut, and chocolate chips all mingle together to make this Almond Joy Pie a true joyous time for the taste buds. Oh what a joy it is!

Top with ice cream, or not, and more chocolate, or not, and a sprinkle of toasted coconut, or, ya know, not. It really is enough on it's own, but if you're in the mood to live on the dangerously decadent side, do it.

En-JOY!