Almond Joy Pie
Almond Joy Pie is a splurge-worthy treat that's good for sharing.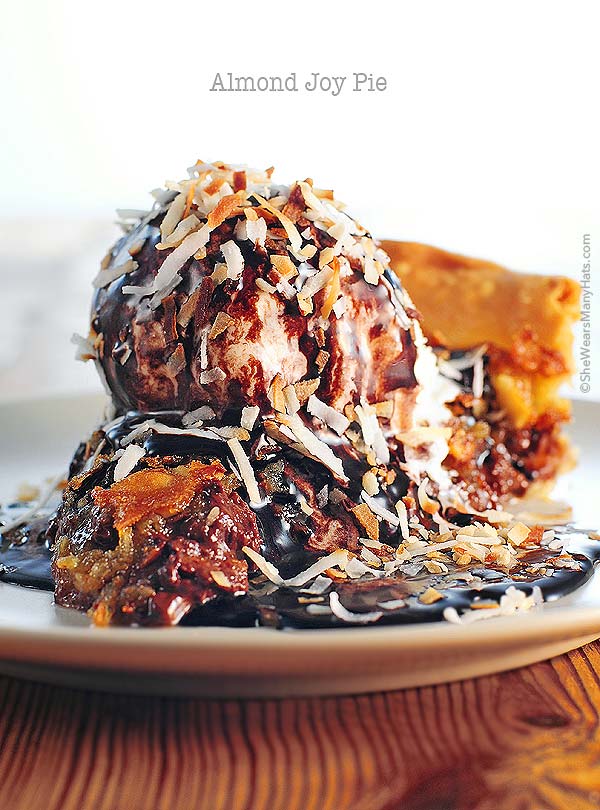 Essentially, this is a candy bar baked in a pie crust, with butter. Over-the-top-decadent is putting it mildly. A sliver will satisfy. Perhaps even a bite or two. Sliced almonds, shredded coconut, and chocolate chips all mingle together to make this Almond Joy Pie a true joyous time for the taste buds. Oh what a joy it is!
Top with ice cream, or not, and more chocolate, or not, and a sprinkle of toasted coconut, or, ya know, not. It really is enough on it's own, but if you're in the mood to live on the dangerously decadent side, do it.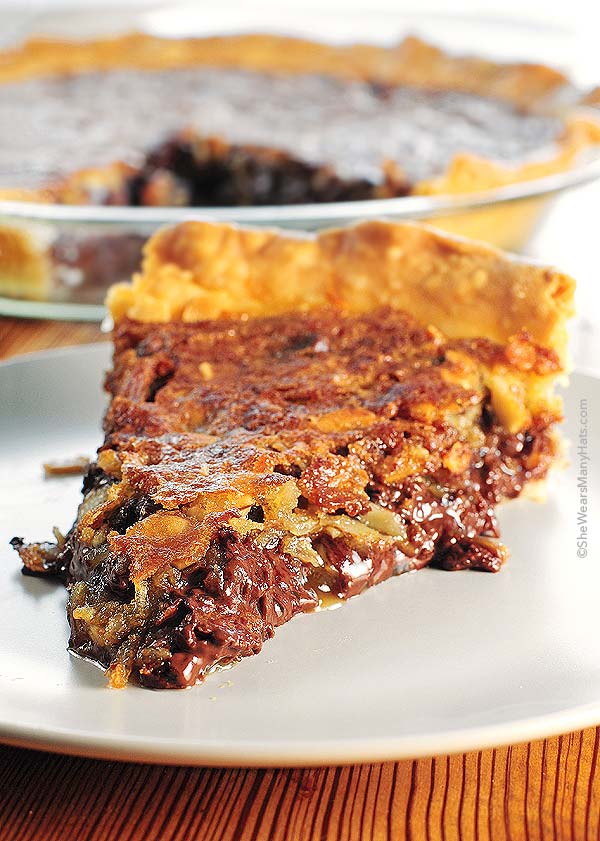 En-JOY!
Almond Joy Pie
Make with shredded coconut, almonds, and chocolate chips this pie is simple and easy to make ahead and rewarm. Try it topped with ice cream, chocolate syrup, and toasted nuts for an over the top splurge.
Author: Amy Johnson | She Wears Many Hats
Ingredients
2 eggs, beaten
1 cup brown sugar
8 tablespoons butter, softened
1 tablespoons vanilla
¼ teaspoon salt
¾ cup shredded sweetened coconut
¾ cup sliced almonds
1 cup semi-sweet chocolate chips
½ cup all-purpose flour
1 (9-inch) pie crust, unbaked
Instructions
Preheat oven to 350°F.
In a large bowl combine eggs, sugar, butter, vanilla, and salt until well blended.
Stir in coconut, almonds and chocolate chips until combined.
Add in flour and stir until just combined.
Pour into unbaked 9-inch pie crust, and bake in 350°F oven for 30 minutes.