In an effort to slim down some recipes, in order to slim down, I made a lighter pie perfect for the summer heat: a Frozen Blueberry Coconut Yogurt Pie. This pie couldn't be easier. A few simple ingredients + a few simple steps = a few simple calories (approximately 300 calories for 1/8 of a pie). And it can be made way in advance for parties, then thawed in the fridge until desired consistency before serving.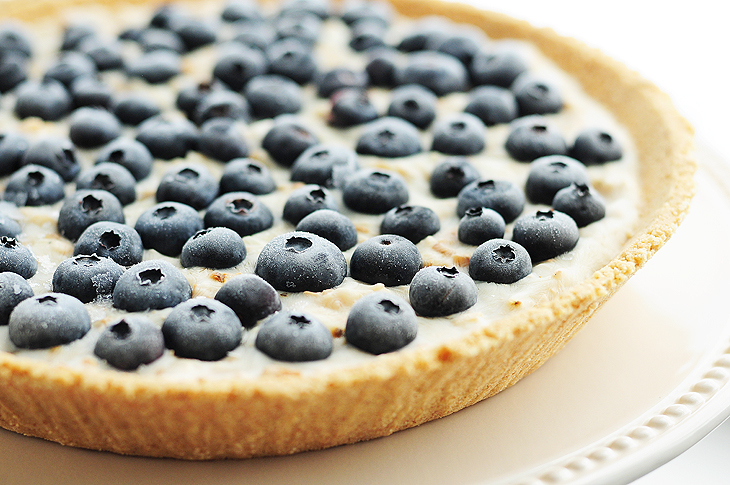 It's basic: combine the toasted coconut with the yogurt, then pour it all into a prepared graham cracker crust, top with fresh blueberries and then freeze covered until desired firmness. Super simple.
You'll be able to whip this up in no time, and get on with other things, like the laundry? Or maybe a good book instead? It is summer after all. The laundry can wait.
Enjoy!