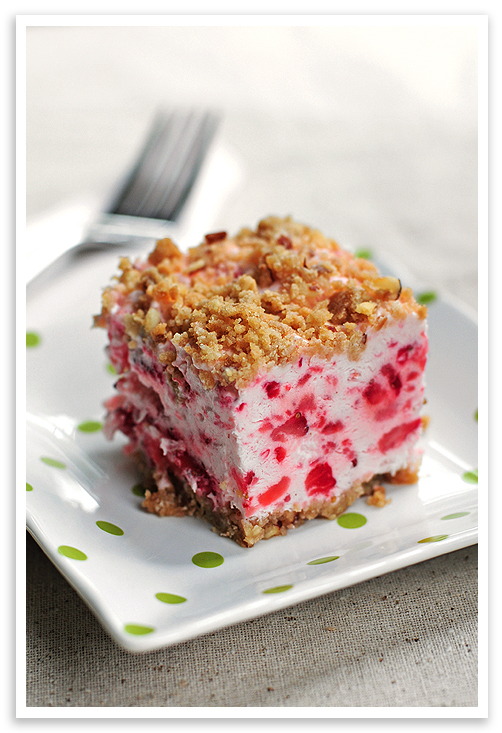 Who'd guess that the first day of summer is still a few weeks away? Phew. It's been pretty toasty around here these past few days. As hot as a…  Wanna finish that sentence? We hear weather related colloquialisms all the time here in the south. Like…
It's hotter than a billy goat in a pepper patch.
It's as hot as a snakes butt on a hay ride. (you can use that one when it's really cold too)
It's as hot as a fox in a hen house.
Know any good ones? We get our entertainment where we can find it.
Well, it may be as hot as hades outside, but you can chill things down a bit with these Frozen Strawberry Squares, a cool sweet treat. They're easy to whip up.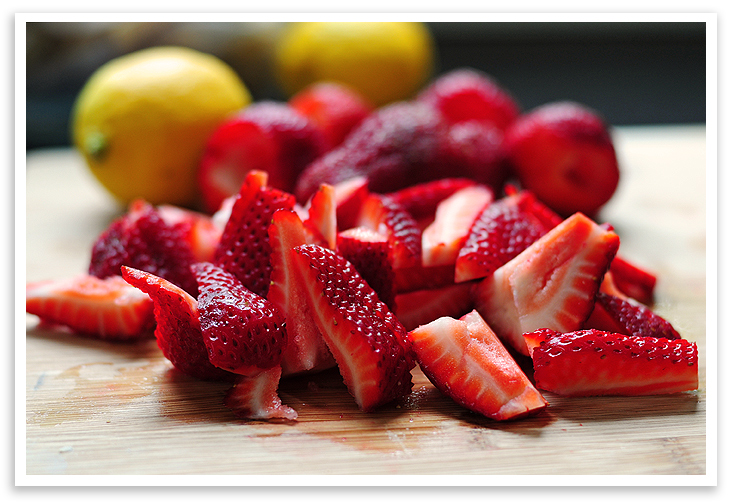 Crushed fresh strawberries and a homemade whipped topping are combined.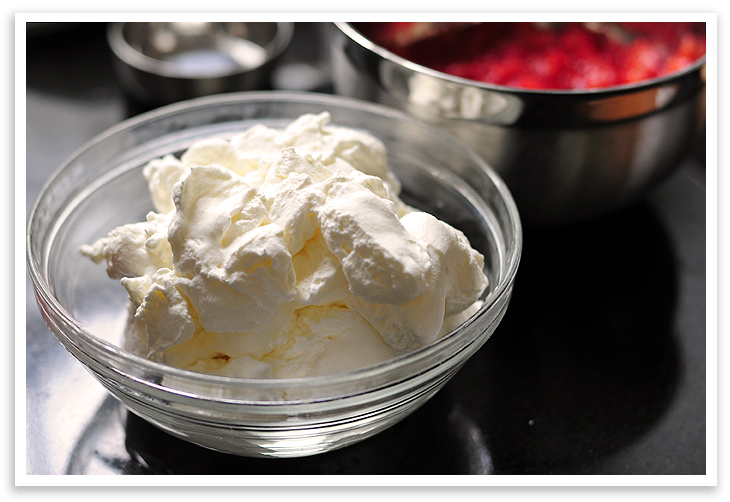 Then spread atop a crunchy nutty crust base, then topped off with a sprinkling of more the crispy crust mixture. It all then gets put in the freezer for a while. Simple stuff.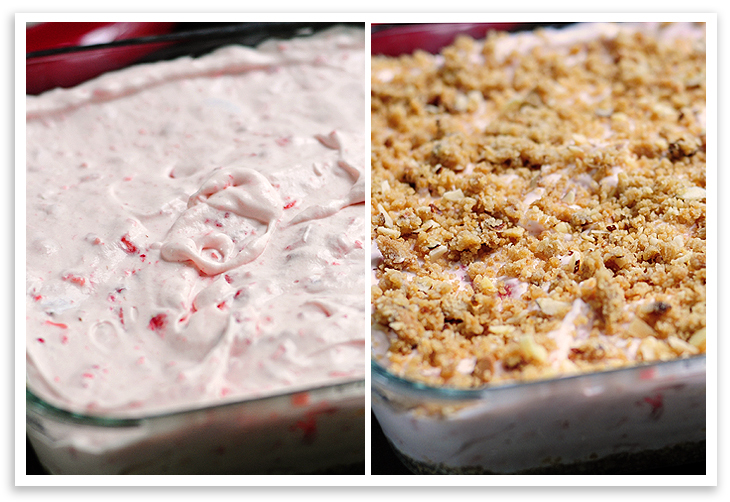 Other berries can be easily substituted. Blueberries would be mighty fine. And raspberries? Indeed.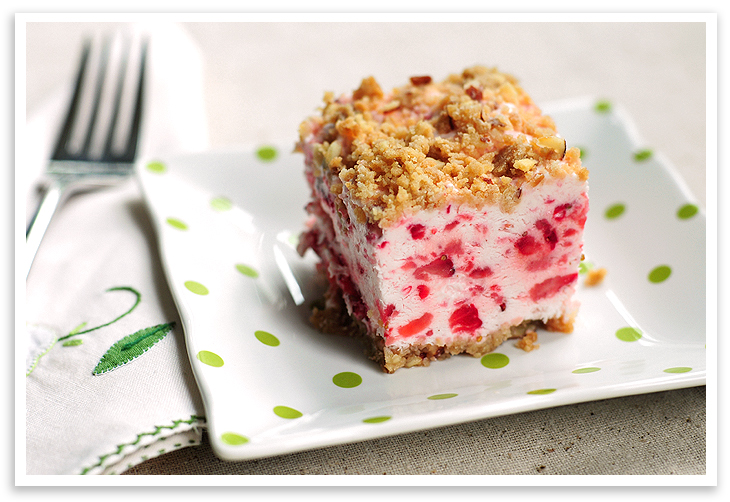 A light and refreshing dessert fitting for the end of a hot day. Enjoy!
And stay cool!