Strawberry Oatmeal Smoothie Recipe
Start your day with a nutritional and delicious Strawberry Oatmeal Smoothie.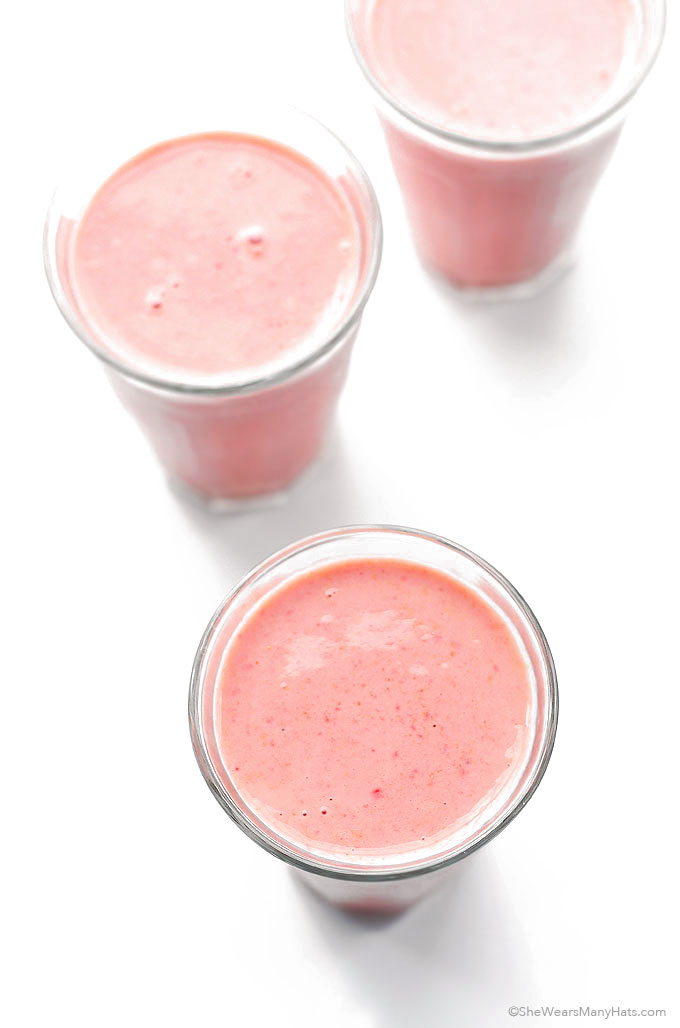 These days it seems that you can find a smoothie shop on just about every corner. But as easy as they are to make, why not make them at home? Not only can you customize to your favorite flavor combinations, but you can know exactly what is being put in your smoothie. You're not left wondering if there are some preservatives or other weird additives that may not be so good for you.
Thankfully smoothies have become a regular favorite in our home and not just for breakfast, or a snack. Frequently a smoothie is preferred for a lighter lunch or sometimes supper as well. And this Strawberry Oatmeal Smoothie is one of those smoothies that's perfect for any meal.
Not only is this a healthy option, but it's super easy too. If you regularly cook oatmeal for breakfast, just make a little extra to save for using with this smoothie recipe. Add the leftover oatmeal and a few other simple ingredients that are easy to keep stocked up. We stock up on frozen fruit which makes it easy to make smoothies any time the craving hits. Plus a touch of cinnamon adds just the right amount of spice to mingle with the oatmeal and strawberries. Just toss all ingredients in a blender, give it a whirl until it's smooth and ready to sip right up!
Check out these other fruity smoothie recipes:
Strawberry Oatmeal Smoothie
The perfect smoothie for breakfast, lunch or a healthy snack.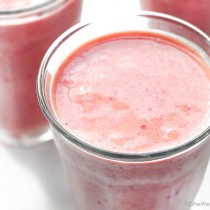 Ingredients:
12 ounces, weight frozen strawberries
1 cup cooked old-fashioned oats
1 cup greek yogurt
3 tablespoons brown sugar
1/8 teaspoon ground cinnamon
1/4 teaspoon vanilla
3 ounces water
Directions:
Put all ingredients in a blender and blend until smooth.
Adjust sweetness to taste.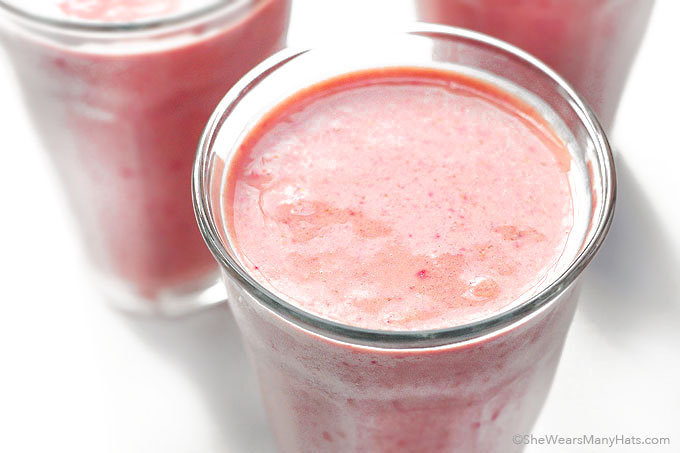 Originally published March 25, 2014.