Pumpkin Pie Spice Recipe
Make this Pumpkin Pie Spice Recipe in no time at all to use in all of your favorite pumpkin recipes.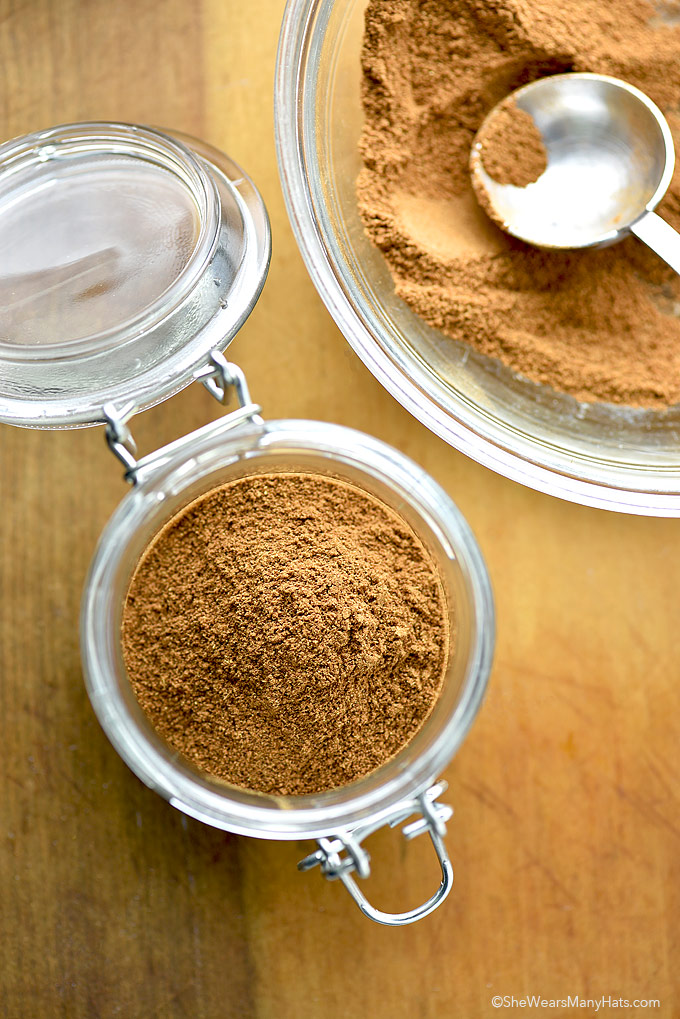 It seems that pumpkin spice flavor everything has become all the rage in the past few years. And no surprise. Those warm spices that are blended together to make up Pumpkin Pie Spice are inviting and cozy, like a big flavorful hug. There's no need to buy premixed Pumpkin Pie Spice. You can make your own Pumpkin Pie Spice mix right at home! You'll have a batch ready to use in your favorite baked goods and time you'd like. It only takes a quick whisking together of a few basic spices and you'll be ready to spice anything up from a Pumpkin Pie, Pumpkin Bread, to a homemade Pumpkin Spice Latte if you so wish.
To make your own Pumpkin Pie Spice you will only need a few ingredients. A good amount of cinnamon, along with a bit of ground ginger, ground nutmeg and ground cloves (or allspice) and you are ready to go. Grab a mixing bowl and whisk all of the spices together. That is it! It is that easy. Transfer the spice mixture to an air-tight container and store in a cool dry place. The recipe below makes a pretty good amount so you should be ready for all kinds of pumpkin-inspired recipes whenever the craving hits!
A few delicious pumpkin recipes:
Pumpkin Pie Spice
It's easy to whisk up your own pumpkin pie spice right at home in just a few minutes.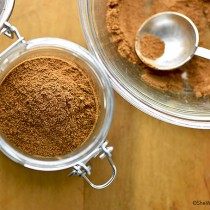 Ingredients:
1/3 cup ground cinnamon
2 tablespoons ground ginger
2 teaspoons ground nutmeg
2 teaspoons ground cloves or allspice
Directions:
Whisk all ingredients together in a bowl. Transfer to an air-tight container. Store in a cool dry place until ready to use.
Originally published September 9, 2015.