Pumpkin Bread Recipe
Pumpkins abound! So let's make some Pumpkin Bread, why don't we?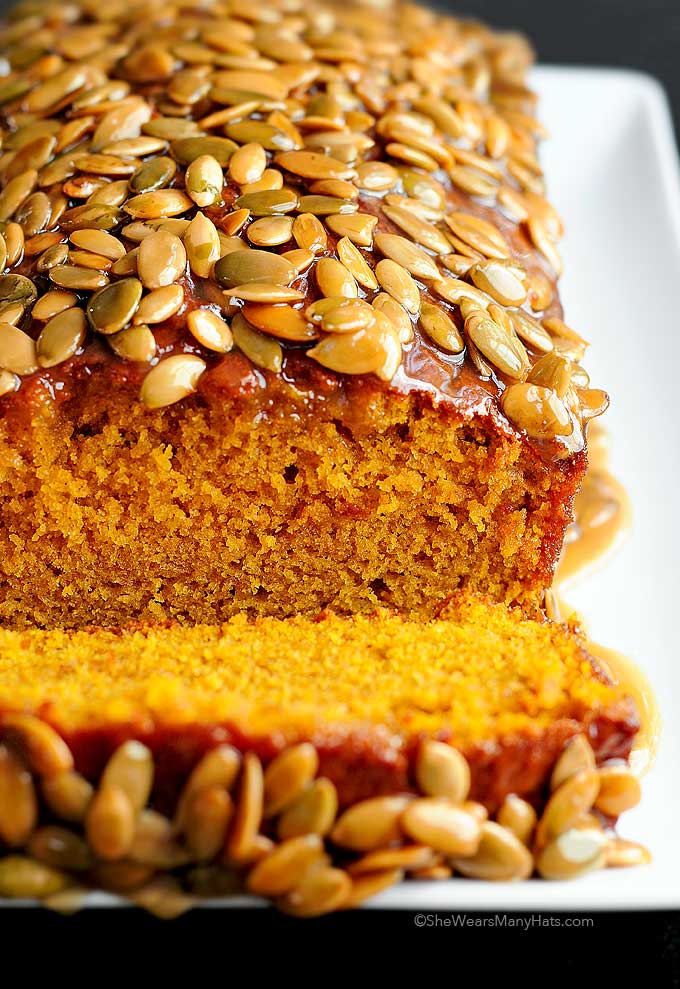 Pumpkins are not just a bright plump fruit we carve or decorate with, it's also a versatile culinary fruit. We've all enjoyed pumpkin pancakes, pumpkin muffins, pumpkin ice cream, and of course, let's not forget pumpkin pie and Pumpkin Bread.
Classic Pumpkin Bread is a long-time favorite of so many. It creates such a wonderful aroma while baking which always makes a home feel a little bit cozier. This Pumpkin Bread recipe is a scrumptious treat to enjoy year round but especially during the cooler months when you're craving something seasonal. Plus pumpkin is packed with fiber, beta-Carotene, Vitamin A and Vitamin E, which makes this sweet dessert bread a healthier choice among other sugary choices.
It's an easy dessert bread to make too. Basic ingredients are mixed together, along with warm cinnamon and ginger, brown sugar and vivid pumpkin puree, and baked up. Either homemade or canned pumpkin puree may be used. Your home will smell wonderful! Top these Pumpkin Bread loaves with delicious Pumpkin Praline Topping for some extra sweetness. And since the recipe makes two loaves you can enjoy one and share the other, or freeze it for later.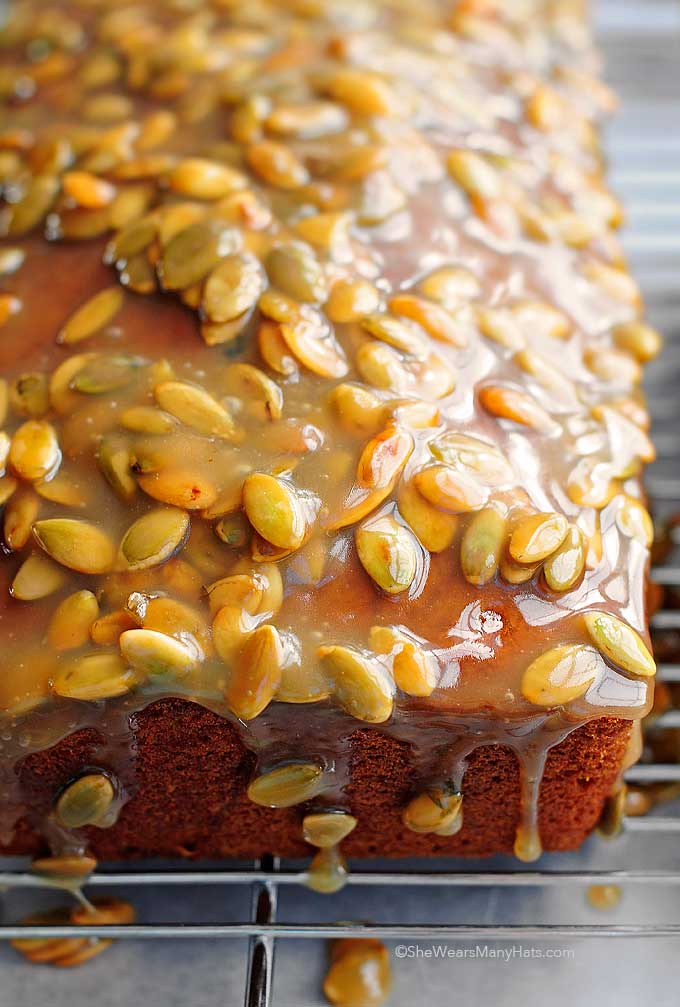 Toast a piece of this colorful bread for breakfast or a snack, and spread with a bit of cinnamon butter or drizzle with honey. However you choose to eat it, I think you'll enjoy it very much. Happy baking!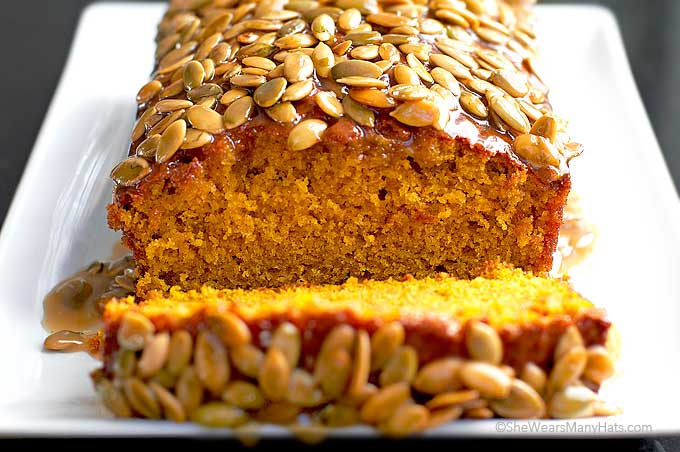 Pumpkin Bread Recipe
A classic seasonal favorite bread made with healthy pumpkin puree, and spiced with cinnamon and ginger.
Author: ©Amy Johnson | She Wears Many Hats
Recipe type: Dessert
Serves: Makes two 9x4-inch loaves.
Ingredients
3 cups all-purpose flour
2 teaspoon baking powder
½ teaspoon baking soda
¼ teaspoon salt
2 teaspoons ground cinnamon
1 teaspoon ground ginger
8 ounces (2 sticks) butter, softened
2 cups packed light-brown sugar
2 teaspoons vanilla extract
15 ounces pumpkin puree
4 large eggs
1½ cup pumpkin praline topping recipe
Instructions
Preheat oven to 350-degrees F. Grease or coat with baking spray two 9x4-inch loaf pans.
In a mixing bowl whisk together all-purpose flour, baking powder, baking soda, salt, cinnamon and ginger. Set aside.
In a separate large mixing bowl, use an electric mixer to beat together butter, sugar and vanilla extract until light and fluffy, about 4 minutes, stopping to scrape sides down a couple of times. Add pumpkin puree and mix until smooth. Add one egg at a time, beating to incorporate after each addition.
Gradually stir in flour mixture and mix until just combined. Do not over mix.
Divide batter evenly between the two loaf pans. Bake at 350-F until cake tester or wooden toothpick/skewer inserted in center comes out clean, about 60-70 minutes.
Allow cakes to cool in pans for about 10-15 minutes, then carefully remove and transfer to wire rack. Divide pumpkin praline in half and spread evenly over top of cake. Serve warm or allow cake to finish cooling completely before storing.