Pecan Snowball Cookies Recipe
Pecan Snowball Cookies are a traditional cookie made with a shortbread type dough mixed with chopped pecans, then rolled in powdered sugar for a festive (and sweet) finish.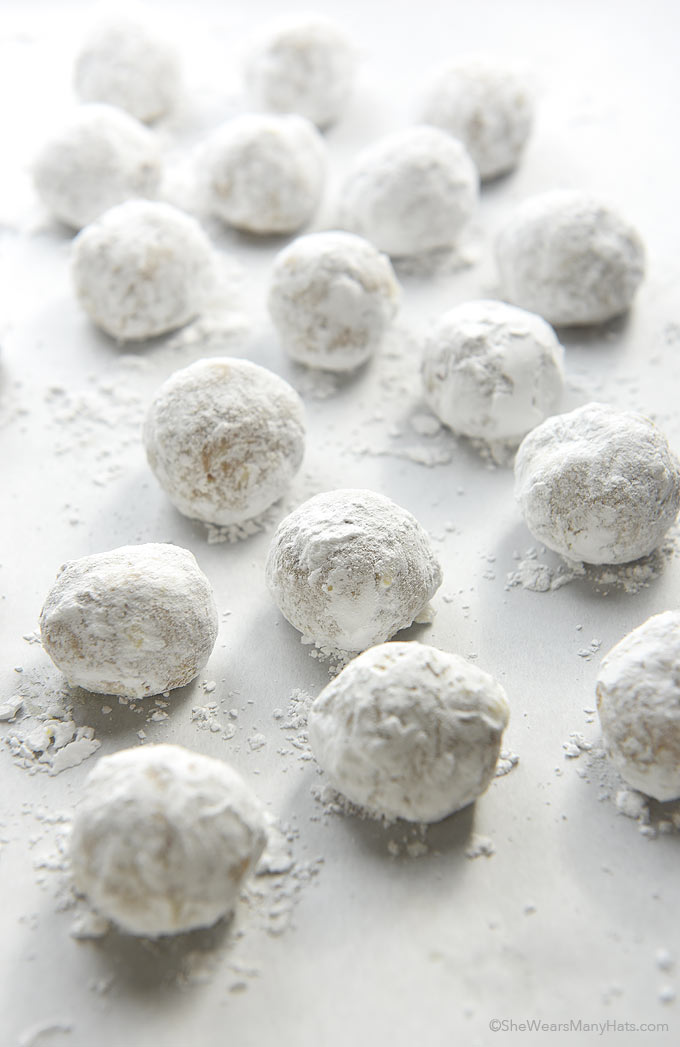 There are many versions of this cookie called by many names: Russian Tea Cakes, Italian Wedding Cookies, Mexican Wedding Cookies, Snowball Cookies. Call them whatever you'd like. I just call them good.The dough for these cookies is almost identical to that of Pecan Sandies. Powdered sugar is used for this recipe instead of the granulated sugar called for in the Pecan Sandies recipe. I added a dash of cinnamon because a hint of spice is always nice. Once the cookies are done, toss them in the powdered sugar while they are still warm. If desired, they may be tossed again once cooled for extra sweetness.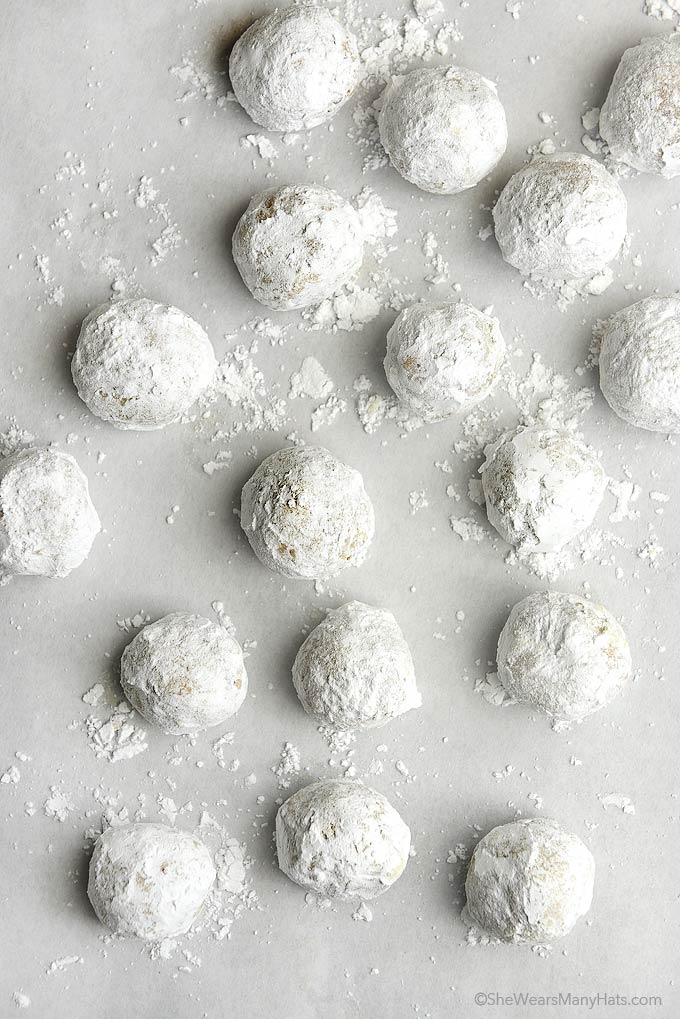 These Pecan Snowball Cookies are great served with coffee, tea or cocoa, and if you're looking for an edible gift idea these package well for gift giving during the holidays. Plus they're a pretty addition to a holiday cookie tray!
Pecan Snowball Cookies Recipe
A traditional cookie made with a shortbread type cookie base with the addition of finely chopped pecans.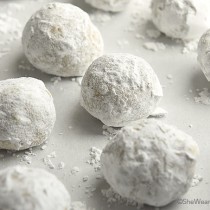 Ingredients:
12 tablespoons (1 1/2 sticks) butter, slightly softened
6 tablespoons powdered sugar
1 1/2 tablespoons ice water
1/4 teaspoon salt
1/4 teaspoon cinnamon
2 cups plain flour
1 cup finely chopped pecans (walnuts are a good substitute)
1 1/2 teaspoon vanilla
additional powdered sugar for coating
Directions:
Preheat oven to 250-degrees F.
Using an electric mixer, beat together butter, sugar until smooth.
Add all other ingredients and mix to combine.
Chill dough, tightly covered for at least 30 minutes.
Form dough into 1-inch balls. Place on ungreased baking sheets about 1-inches apart.
Bake at 250-degrees F for 40 minutes.
Remove from oven and while still warm, roll each cookie in powdered sugar. Allow to cool before storing.
Here are some more cookie recipes to add to the cookie tray: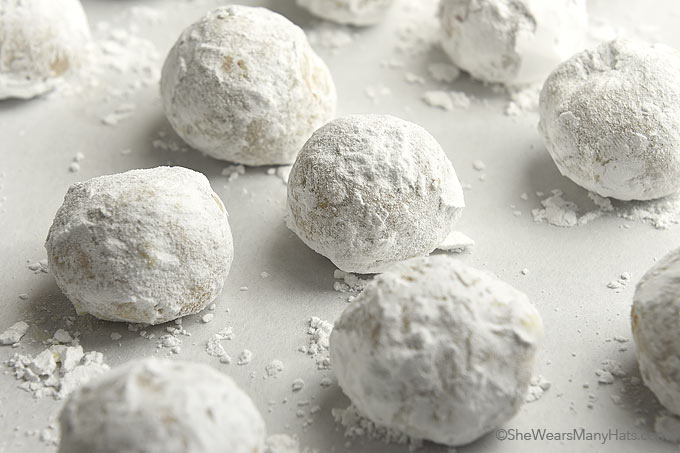 Originally published December 24, 2014.