Unfried Fried Ice Cream Recipe
This super easy Unfried Fried Ice Cream (that doesn't involve any frying whatsoever) is a frozen dessert perfect for Cinco de Mayo or any occasion that calls for a fun sweet treat!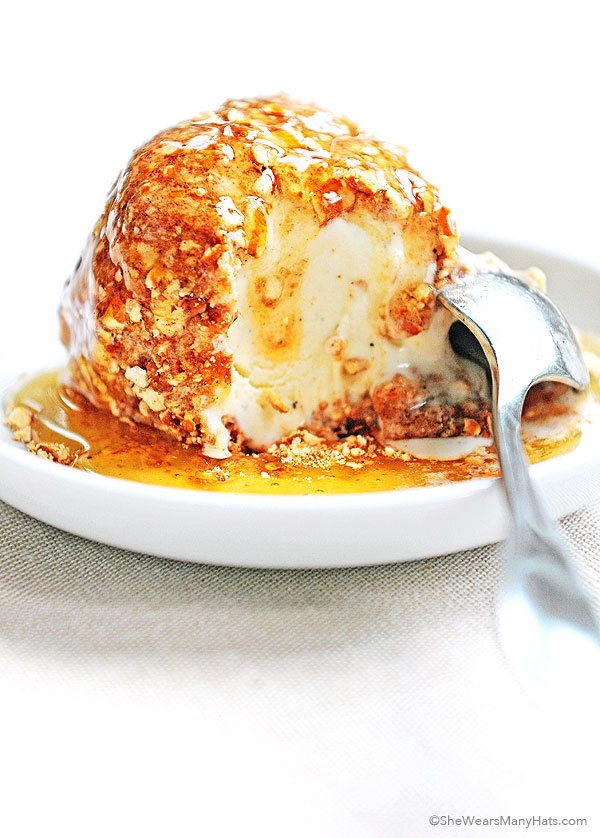 Fried Ice Cream is a sweet temptation that taunts me during our trips to the local Mexican restaurant. I try to avoid the back of the menu where it resides, calling my name (rather loudly) over the catchy Mariachi tunes. Gladly, this version, Unfried Fried Ice Cream, is somewhat more under control, and so much easier to make.
This dessert could not be easier to prepare. Scoops of ice cream are formed into balls, rolled in a coating, then returned to the freezer to firm up. That's it. That's all she wrote.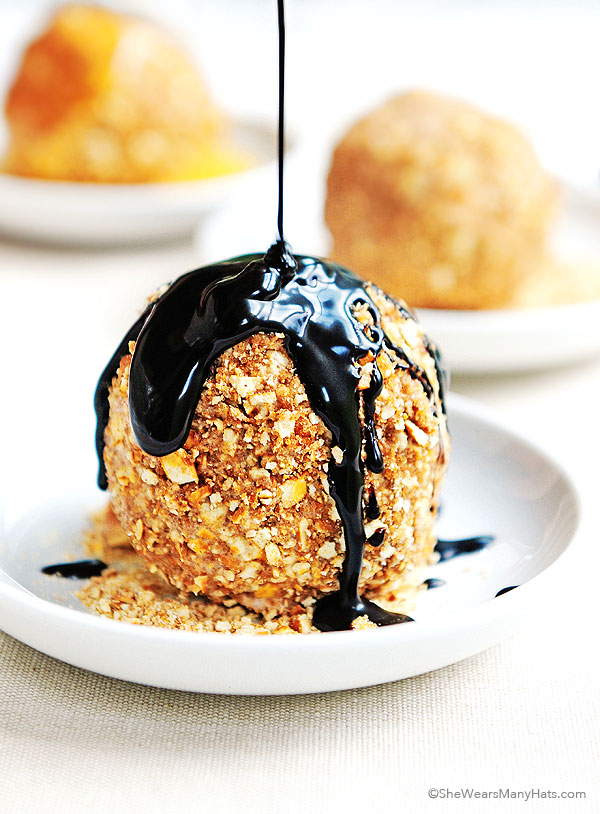 While I can gobble down some Fried (and unfried) Ice Cream, I think it can tend to be overly sweet, so this version uses crushed pretzels as the main coating for just a bit of saltiness to balance the sweetness. I do like pretzels with sweet stuff! Of course, you can decide for yourself to drizzle this delicious treat with honey, caramel or chocolate syrup. It isn't required, but certainly acceptable if you so desire.
Goodness me, this is such an easy treat with fantastic results. Plus, Unfried Fried Ice Cream is a dessert that can be made ahead, then returned to the freezer and covered until ready to serve. Which makes this treat perfect for entertaining. Just imagine presenting a trayful of these pretzel covered Unfried Fried Ice Cream at the next birthday party or fiesta. Super fun! Olé!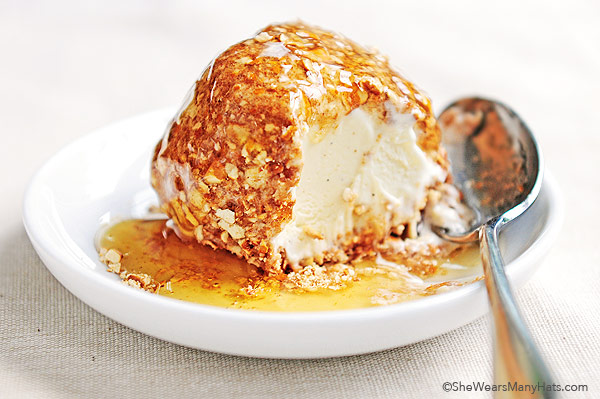 Looking for more frozen treats? Well, get your spoon ready and check these out: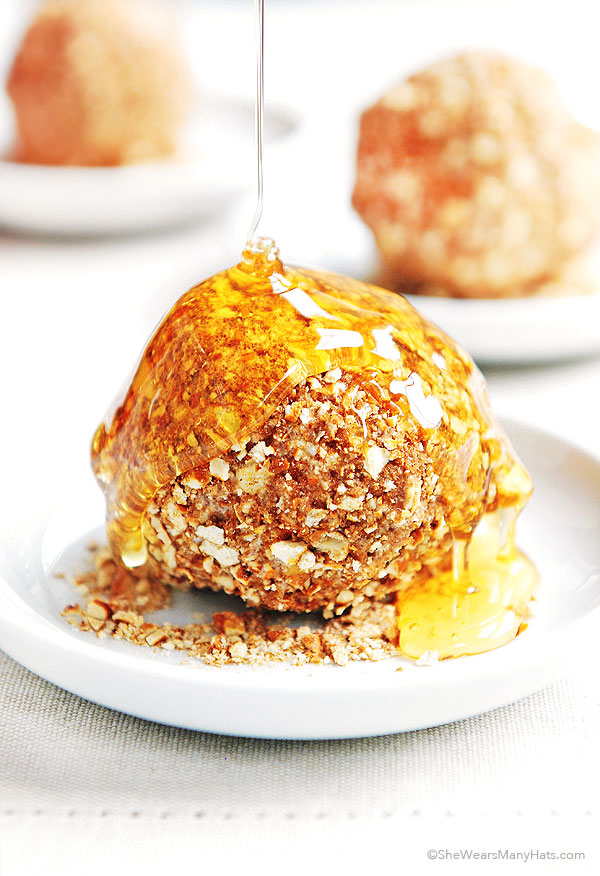 Unfried Fried Ice Cream
This is such an easy treat with excellent results. This frozen treat can be made ahead, and returned to the freezer until ready to serve. Perfect for parties!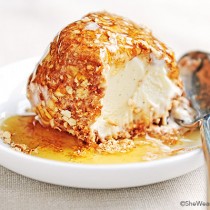 Ingredients:
1/2 cup crushed pretzels (crush, then measure)
2 tablespoons brown sugar
1/2 teaspoon cinnamon
2 cups vanilla ice cream (or favorite flavor)
honey, caramel, or chocolate syrup for drizzling
Directions:
Line cookie sheet with waxed paper.
In a small bowl, mix together crushed pretzels, brown sugar, and cinnamon.
Form ice cream balls using 1/2 cup of ice cream per ball.
Evenly coat each ice cream ball with pretzel mixture.
Place coated ice cream balls on lined baking sheet, cover and place in freezer to firm up, or until ready to serve.
When ready to serve, drizzle with favorite topping if desired.
Originally posted August 11, 2013.