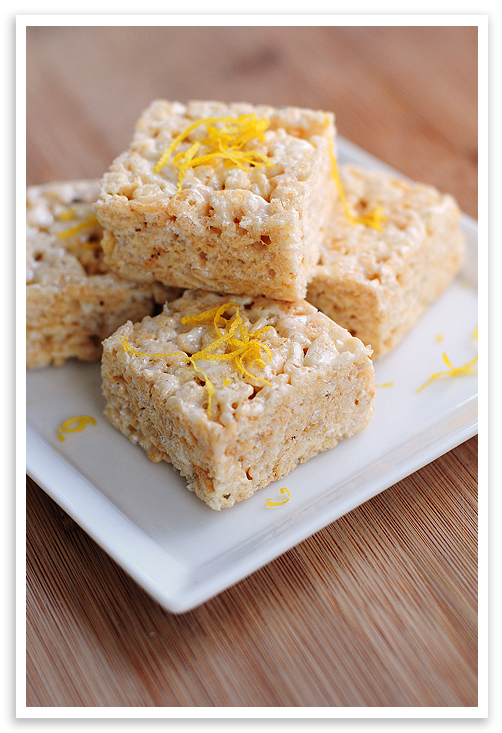 Summer is full of goodness of all kinds … pool parties, campfires, picnics, long strolls on the beach, fishing, catching fireflies. It's a wonderful time of the year for sure, a time for making memories and just being a kid.
And if you're a kid, even one at heart, you know the goodness of Rice Krispies® treats. There's nothing like them. There's no replacing that sweet, crunchy satisfaction that only a Rice Krispies® treat can deliver.
You may remember back in April The Motherhood and Rice Krispies® Memory Making Challenge I participated in with a local group of gals. We created a Easter themed Lemonade Rice Krispies® treat, shaped into a little chick sitting in a little nest.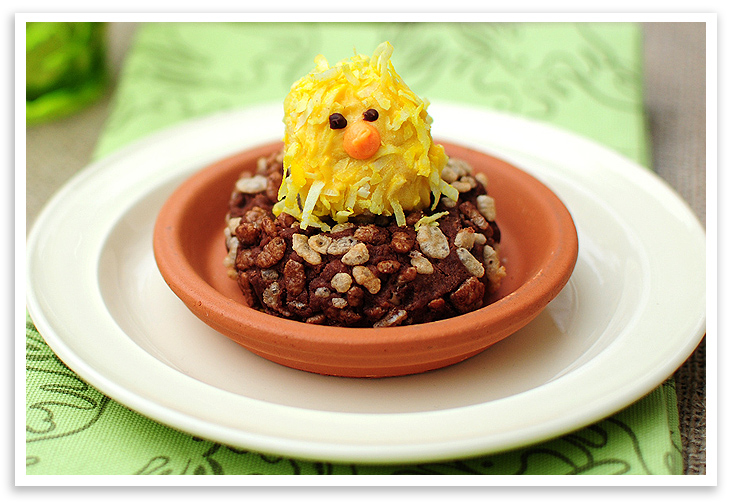 The Lemonade Rice Krispies® Treat is a lovely twist on the regular Rice Krispies® treat. And it's simple too. The recipe is below.
Another Rice Krispies® Making Memories Challenge is starting up with the theme of a Favorite Summer Pastime. This will be the second of four for the year. Be sure to check back on July 12, 2011 for our team's entry. It's a fun and easy way to incorporate tasty Rice Krispies® treats into the joy of summer.
To jump start the challenge The Motherhood and Rice Krispies® is sponsoring a giveaway for a $100 bank card. Cool huh? See giveaway details below.
Whatever you're up to this summer, I hope you're having fun, staying safe and enjoying some tasty treats too!
Lemonade Rice Krispies® Treats & a Giveaway
The Lemonade Rice Krispies® Treat is a lovely twist on the regular Rice Krispies® treat. And it's simple too. The recipe is below.
Author:
Amy Johnson | She Wears Many Hats
Ingredients
3 tablespoons butter or margarine
4 cups miniature marshmallows
6 cups Rice Krispies®
½ cup white chocolate chips (optional)
1 ½ teaspoons lemon zest, not compressed (about 2 large lemons)
Instructions
Melt butter over low heat in a large saucepan. Add marshmallows and stir until completely melted. Remove from heat.
Stir white chocolate chips and lemon zest into marshmallow mixture. Add in Rice Krispies® cereal and stir until all ingredients are well combined.
Spray a 13×9-inch pan or cookie sheet and a spatula with non-stick cooking spray. Pour Lemonade Rice Krispies® mixture into pan and spread with spatula. Cool completely.
************ Winner chosen. See below ************
Giveaway*

The Motherhood and Rice Krispies® is giving away one $100 bank card to one randomly chosen winner. Contest ends on July 4th, 2011 Midnight PST. Winner will be announced sometime on July 5th, 2011.
All you need to do to enter is leave a comment telling of a favorite summer past time, whether it's swimming, camping, fishing, or just hanging with friends. Whatever it is, do share!
Here are a few extra ways to enter (one additional entry for each):
Just leave a separate comment for each saying you did.
You can also enter over at my teammate's sites as well. So check em out…
Happy memory making y'all!
*************************** A WINNER! ***************************
Yay! We have a winner!
Congratulations to…
#48 Brandi from Bran Appetit who said… "My favorite summer past time is swimming in the pool my parents had at our old house. We had so much fun in that during the summer, especially at night."
Fun Brandi! I'll be contacting you about your prize.
A big thanks to everyone who entered!
********************************************************************
*THE MOTHERHOOD MAKING MEMORIES KELLOGG'STM RICE KRISPIESTM BLOGGER GIVEAWAY:
Abbreviated Rules. No Purchase Necessary. Begins no earlier than 12:00:00 AM (ET) on 6/14/11 and ends no later than 11:59:59 PM (ET) on 7/26/11.  For complete Official Rules, go to http://web.mediacdt.com/docs/RKGiveawaySummer.pdf. Open to legal residents of the fifty (50) United States and District of Columbia who are 18 years of age or older at time of entry. Subject to complete Official Rules. Void where prohibited. Sponsor: The Motherhood; www.TheMotherhood.com.
For this and all other The Motherhood and Rice Krispies® Making Memories Challenges, I am being compensated for my participation.