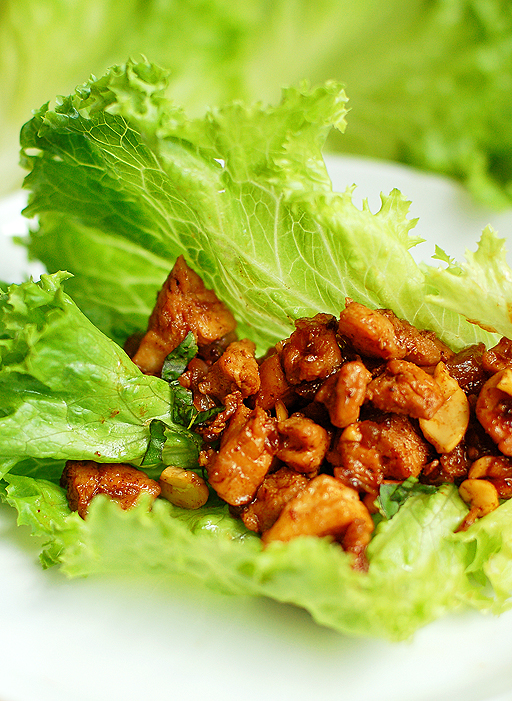 Lettuce wraps have been a popular menu item around here for awhile. And thankfully a few friends have made their own version that I've had the pleasure to test out. So when I started thinking of ways to cut back on calories, but not flavor, lettuce wraps were one of the first things that came to mind.
Lettuce wraps are a good combination of savory, spicy and crunchy that I just love. Plus they're easy. And I always like easy.
This is a simple recipe for Chicken Cashew Lettuce Wraps. Top it off with your favorite hot sauce, basil or more cashews and you'll have a winner for sure. And while most restaurants offer them as appetizers, I think they're perfect for the main course.
Enjoy!