Snickerdoodle Skillet Cookie Cake Recipe
This ooey gooey Snickerdoodle Skillet Cookie Cake Recipe is a sweet ending for any occasion.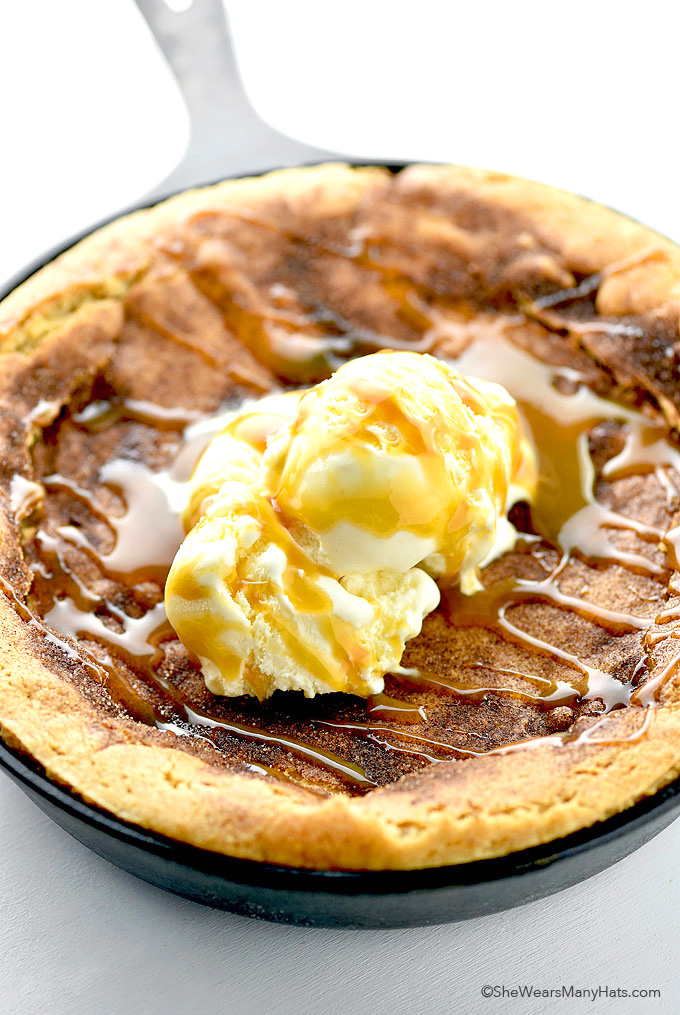 With a crunchy exterior and an ooey gooey chewy inside this Snickerdoodle Skillet Cookie Cake recipe is a fabulous dessert to end a special occasion meal. It's super easy too! This dessert is easy enough to make and can be whipped up in no time. Prepare in a skillet or a baking pan. Serve warm topped with a scoop (or three) of vanilla ice cream, a dusting of cinnamon and a drizzle of caramel sauce for one delicious over the top dessert. Just make sure to have enough spoons on hand!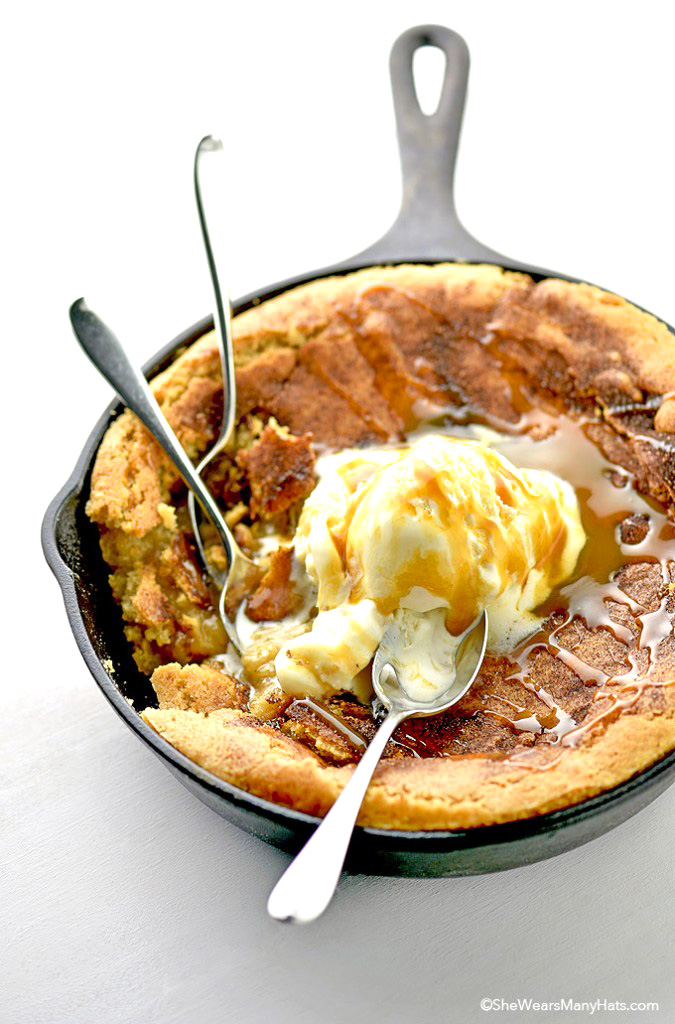 Snickerdoodle Skillet Cookie Cake Recipe
A crunchy exterior with an ooey gooey chewy inside this dessert is easy to make and oh so delicious.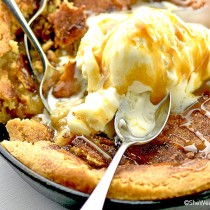 Ingredients:
2 3/4 cups all-purpose flour
2 teaspoons cream of tartar
1 teaspoon baking soda
1/2 teaspoon salt (if using salted butter omit)
1 teaspoon ground cinnamon
1 1/2 cups granulated sugar
8 ounces butter, room temperature
2 eggs
garnish/dusting: 1 tablespoon cinnamon + 2 tablespoons granulated sugar
Directions:
Preheat oven to 350-degrees F.
In a bowl, whisk together flour, cream of tartar, baking soda, salt and 1 teaspoon of cinnamon. Set aside.
In a mixing bowl, using an electric mixer, beat 1 1/2 cups sugar and the butter on medium for 2 minutes, until smooth and slightly fluffy. Scrape down bowl as needed. Add eggs and beat until smooth.
Stir in flour mixture and beat until combined.
Spread dough evenly into a 9 or 10-inch* oven-proof skillet or 8×8-inch baking pan.
Sprinkle top with cinnamon/sugar mixture. (Reserve an leftover for an optional final garnish.)
Bake at 350-degrees F for 30-35 minutes, until set. Remove and let cool before serving.
Optional: Serve with vanilla ice cream and additional sprinkling of cinnamon/sugar mixture.
*Adjust cook time as needed for different sized skillets or pans.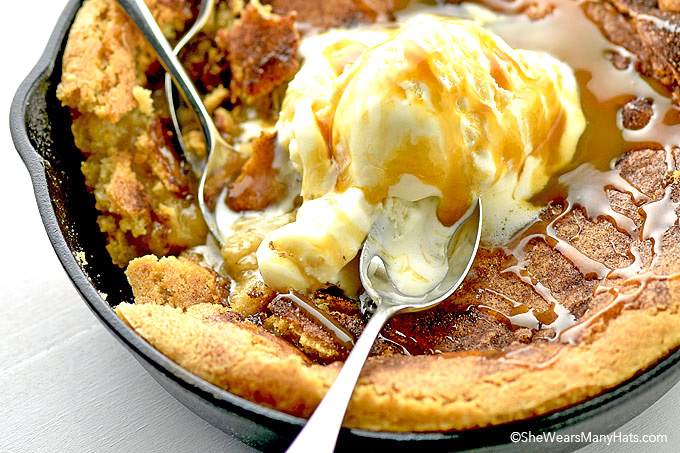 Other cookie desserts you will enjoy: