Mulled Wine Recipe
Warm and spicy Mulled Wine is the classic hot toddy to enjoy during the holidays.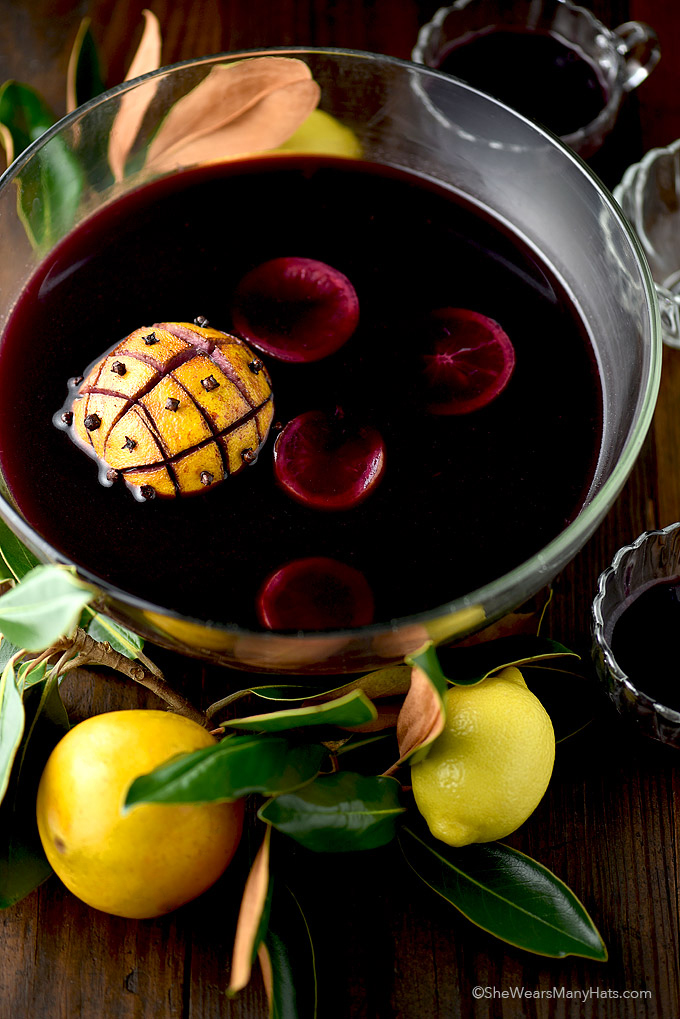 Mulled Wine will fill your home with a festive aroma and warm you from your head to your toes. This adult beverage is easy to prepare and can be left warming until ready to serve. Serve warm from a slow cooker or stovetop from a festive dutch oven.
Mulled Wine Recipe
This delicious classic holiday adult beverage is so easy to prepare and fills your home with festive aroma too!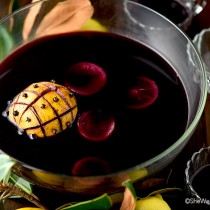 Ingredients:
1 orange
whole cloves
2 (750mL) bottles red Bordeaux wine* (like Cabernet Sauvignon or Merlot)
1 lemon, sliced
2 cinnamon sticks
1/2 cup raisins
1/2 cup sugar
1/2 cup brandy
Directions:
Preheat oven to 375-degrees F.
Using a sharp knife or skewer, poke holes in orange and "stud" with whole cloves. Place studded orange on baking sheet and bake for 30 minutes at 375-degrees F.
Meanwhile, add wine, lemon slices, cinnamon sticks, raisins, and sugar to a large saucepan or stockpot over medium-low heat. Add baked orange when it's ready. Bring all to a simmer; simmer uncovered for 15-20 minutes, stirring occasionally. Reduce to heat to low and keep beverage warm until ready to serve.
A few minutes before ready to serve, remove the cinnamon sticks and stir in brandy.
Serve warm. Garnish with cinnamon sticks and/or orange slices.
*Good red wines to use Cabernet Sauvignon, Merlot, Cabernet Frac, Malbec, Meritage.
Dried cherries or cranberries may be substituted for raisins, or add for additional flavor.
Other warm beverages perfect for the holidays: