Hollandaise Sauce Recipe
Simple ingredients come together to make magic in this classic Hollandaise Sauce Recipe that is the perfect addition to Eggs Benedict, asparagus, chicken and salmon, to name a few.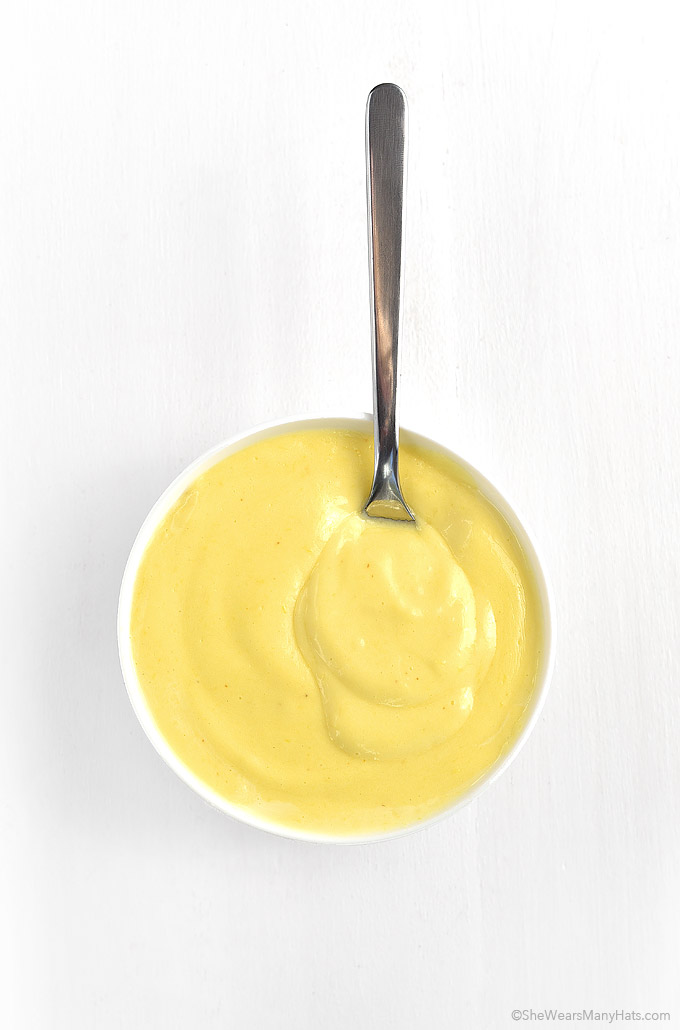 I remember it like it was yesterday. It was a bright, crisp morn at a rambling plantation house turned bed and breakfast in rural South Carolina. We wandered into the formal dining room to what would be our first breakfast as a married couple. There was no menu to choose from. No mind. We happily enjoyed what was skillfully prepared: Eggs Benedict with fresh Hollandaise. What a glorious and delicious start to our union.
While Eggs Benedict is one of our regular favorites, I recall being in awe of that Hollandaise itself. It was perfect. Hollandaise Sauce sounds so fancy schmancy, but actually the ingredients are quite simple: clarified butter, egg yolks, salt, pepper, lemon juice, and a bit of water. When properly prepared, Hollandaise Sauce can elevate even a simple piece of toast to something spectacular.
Hollandaise Sauce Recipe
A delicious classic sauce for serving over many dishes like Eggs Benedict, asparagus and salmon.
Author: ©Amy Johnson | She Wears Many Hats
Recipe type: condiments
Serves: 1 cup
Ingredients
3 egg yolks
1½ tablespoons cold water
3 teaspoons lemon juice
⅓ cup clarified butter, warm
pinch salt
pinch ground cayenne/red pepper
hot water, as needed
Instructions
In a stainless bowl over simmering water or in top of a double boiler, vigorously and continuously whisk together egg yolks, cold water and lemon juice until mixture thickens and is doubles in volume.
Continue whisking; gradually drizzle in warm clarified butter, salt and cayenne. Mixture should thicken and double again in volume.
Remove from heat. Salt and pepper to taste. Keep in warm spot until ready to serve. If sauce gets too thick whisk in a couple of teaspoons of warm water at at time until desired consistency is reached.