Easy 7 Minute Vanilla Frosting Recipe
This Easy 7 Minute Vanilla Frosting Recipe is the perfect topping for cakes, pies, and other sweet treats.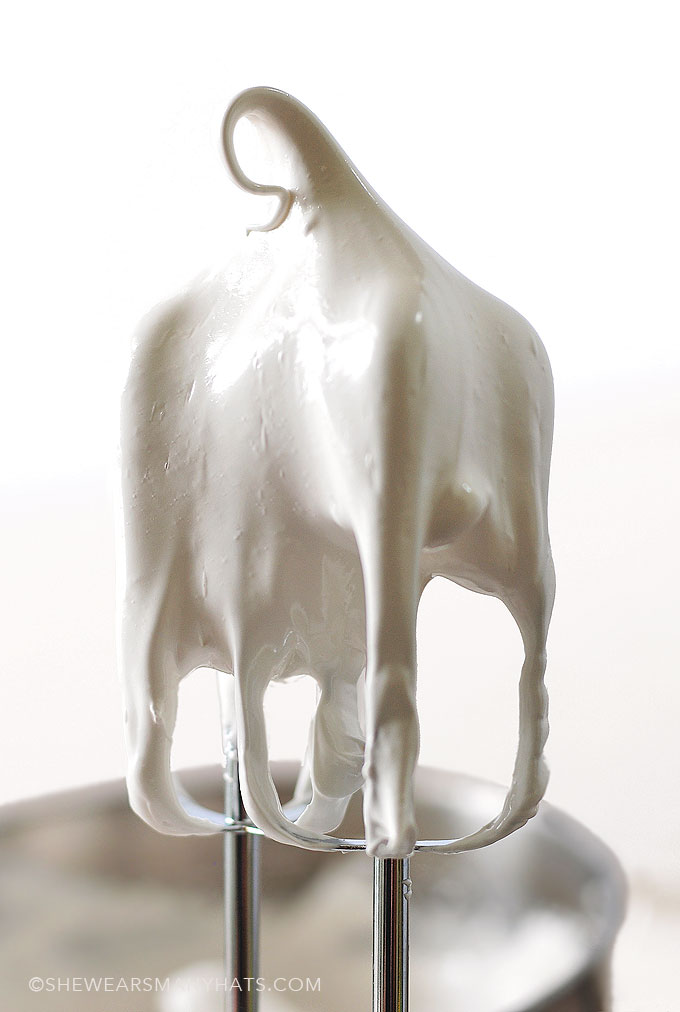 Of all the things that can be done in 7 minutes—get dressed, unload and load the dishwasher, dry your hair or fold a load of laundry—I think making frosting is the best choice of all. This Easy 7 Minute Vanilla Frosting Recipe is so quick and easy you'll be regularly tempted to make all kinds of treats just to be able to whip of a batch of this fluffy frosting. It is the perfect light frosting for so many kinds of baked goodies, cakes and pies to name a few. The texture is light and fluffy and it's not too sweet. It's like eating a subtly sweet cloud!
This Easy 7 Minute Vanilla Frosting Recipe is similar to a basic meringue topping, and this frosting is so easy to work with too. That may be one of my favorite things about it! It's makes frosting a cake fun and oh so pretty too! In 7 minutes, plus a little time for spreading, this frosting can turn an ordinary cake into an extraordinary cake worthy of any celebration just like that.
Enjoy!
A few Easy 7 Minute Vanilla Frosting Recipe notes:
What makes this icing so quick is that while the water and sugar (simple syrup) are heating up, you (or an assistant) can prepare the eggs whites and other ingredients then begin the beating process so that when the simple syrup is ready, it can be immediately slowly streamed into the egg white mixture.
Large egg white were used for the recipe below.
Easily change the extract used for a different frosting flavor.
The recipe below makes more than enough for frosting a 2-layer 9-inch round cake.
I think an electric hand mixer works best for making this frosting since it begins as such a small amount.
Easy 7 Minute Vanilla Frosting Recipe
Author: ©Amy Johnson | She Wears Many Hats
Ingredients
⅓ cup hot water
2 cups confectioner's sugar (powdered sugar)
2 large egg whites
½ teaspoon cream of tartar
¼ teaspoon salt
2 teaspoons vanilla extract
Instructions
Create a simple syrup in a small saucepan by whisking together hot water and confectioner's sugar; bring to a boil for 1 minute, whisk, and set aside.
Add egg whites, cream of tartar and salt to a mixing bowl. Using an electric mixer beat at high speed, slowly streaming in hot simple syrup, and vanilla extract. Beat at high speed until preferred spreadable consistency is reached.
Notes
Makes enough to frost a 2-layer 9-inch cake.