Mint Chocolate Chip Milkshake Recipe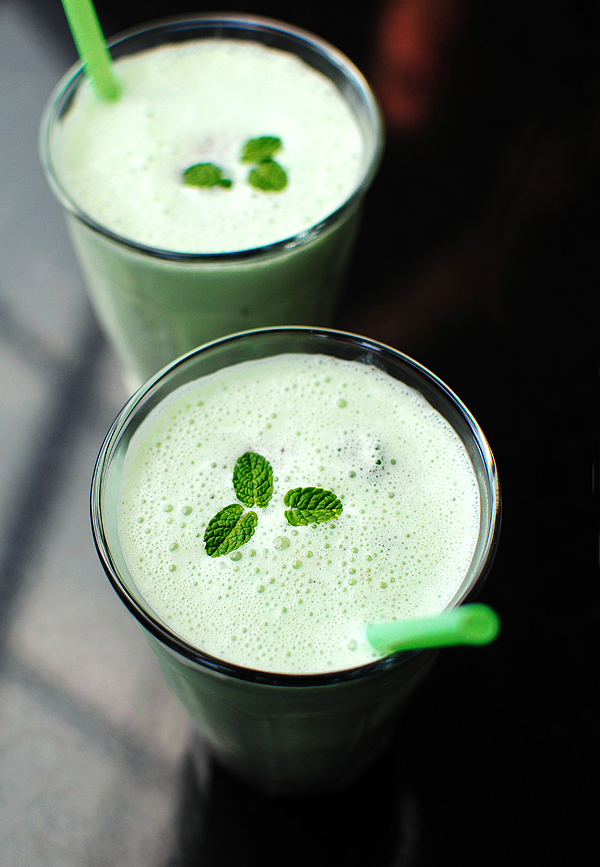 I had a craving.
So I made this.
It was green.
It was good.
And now it's gone.
The End.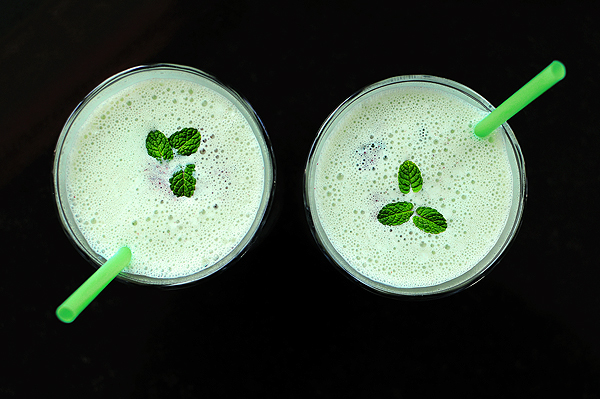 Chocolate and mint are by far one of my favorite flavor combinations. And sometimes it can't be met any other way except with a milkshake. I used what we had on hand and made a quick version instead of running to the store. I've found that along with vanilla extract, peppermint extract is a good thing to keep stocked. It has served us well for Chocolate Mint Skillet Cookie (brownies), and regular morning mochas with a drop or two or mint. Stock up so if the craving hits you can have this delicious super easy milkshake whipped up in no time.
Enjoy!
Mint Chocolate Chip Milkshake
A simple recipe for a homemade milkshake.
Author: Amy Johnson | She Wears Many Hats
Serves: 2 (or 1 really giant one)
Ingredients
1 cup milk (I used 2% milk, but you can use whatever you prefer)
2½ cups vanilla bean ice cream
¼ cup dark chocolate chips (semi-sweet is fine too)
½ teaspoon peppermint extract
optional: a few drops of green food coloring to desired color
Instructions
In a blender, mix all ingredients together until smooth.