Homemade Body Butter
This post may contain Amazon or other affiliate links. As an Amazon Associate I earn from qualifying purchases.
A simple homemade body butter that works great for shaving your legs too.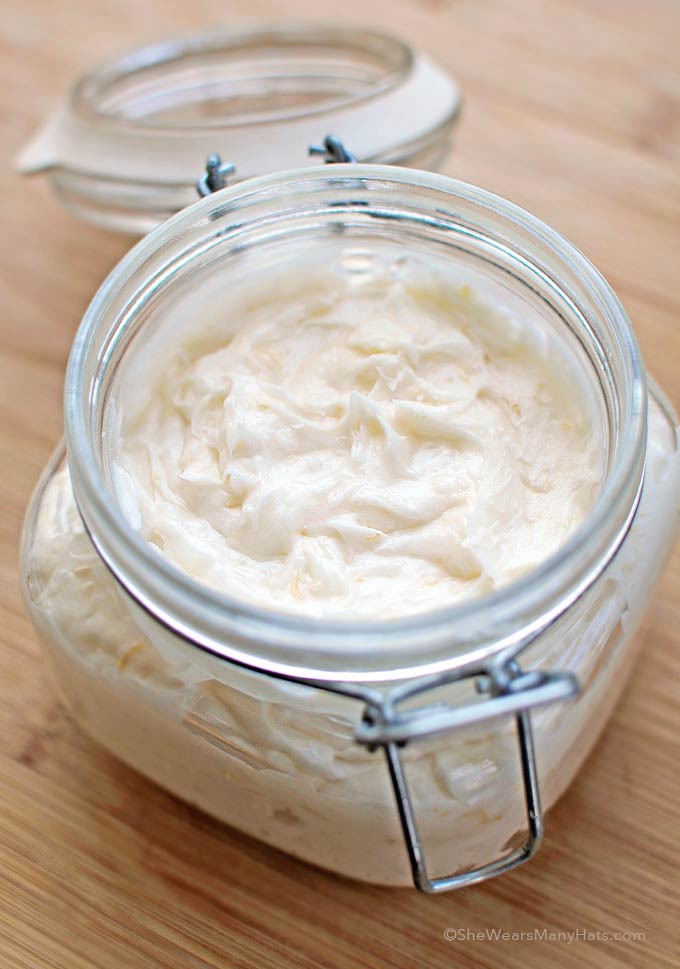 A couple of weeks ago I ran across an article about additives in cosmetics and skin care products that was quite disturbing. Of course, I freaked a tad and thought about tossing everything in our home. After I calmed down, I decided to chill out and take a gradual approach, beginning by making some homemade versions to use. I started with what we had in our home, specifically our kitchen. My thinking is if I put in in my body I should be okay with putting in on my body.
I began by creating a body butter of sorts with only three ingredients we usually have on hand: coconut oil, honey, and citrus. A simple mixing of the three created a fresh, smooth cream that I've used to shave my legs, as well as a moisturizer for really dry areas, especially my dry, cracked cuticles. OR add a spoonful to some hot tea (Carrie from La Pomme de Portland recently share that handy tip).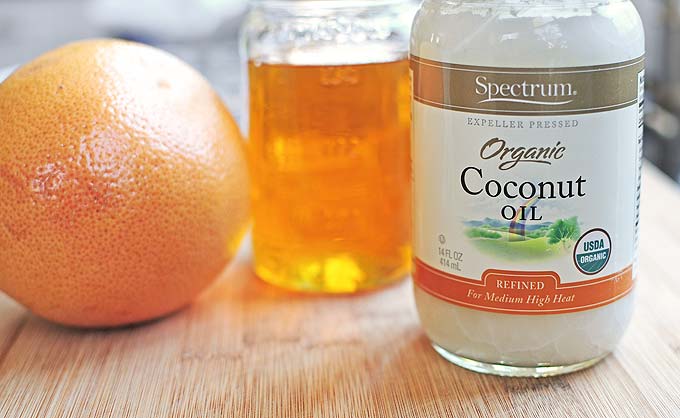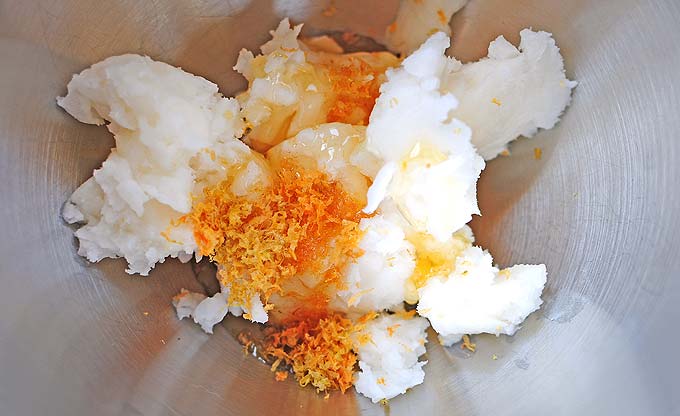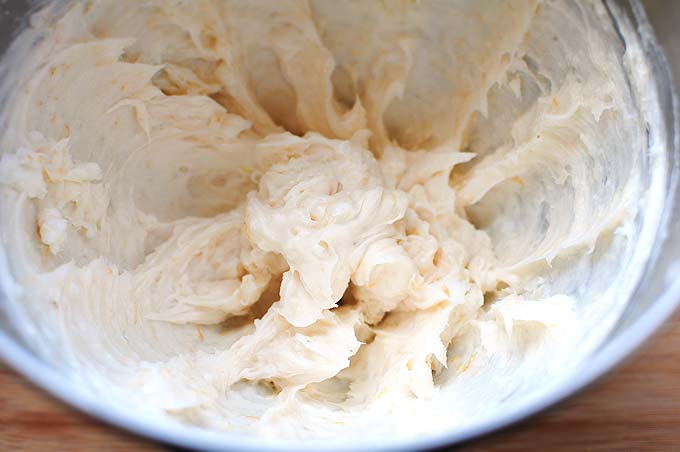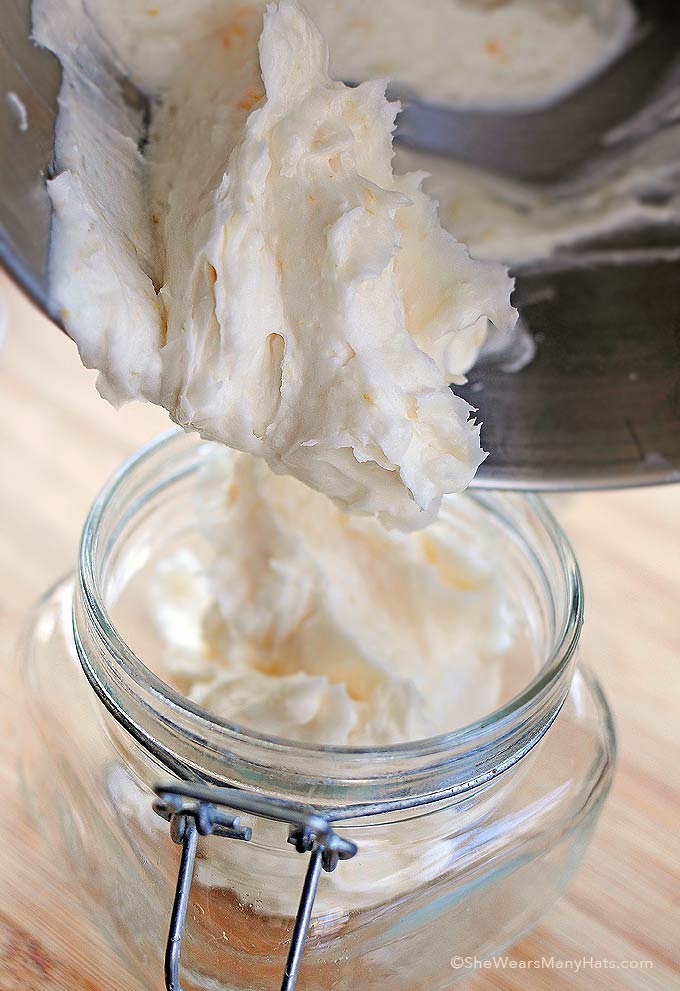 *Please note, since this homemade body butter does not contain preservatives it is intended for use within a week or less when covered and stored in a cool dry place. The recipe shared below makes a bunch, so consider splitting it with friends or dividing the amounts used to be able to use within a week. If a longer shelf life is desired, look into using an oil soluble preservative and replacing the fresh citrus zest with an essential oil.*
As I said, I've primarily been using it to shave my legs. While there's no lather, it's pretty cool, because once I'm out of the shower or bath, my legs are already moisturized with no need for anything else. Very handy dandy, indeed. It can also be added by the spoonfuls to a hot bath as a bath oil/moisturizer.
Coconut oil and honey alone have so many healthful benefits, so just imagine what combining the two will do for your skin, without all of the junkity junk so many other skin care products can have. Be sure to check the notes below, and if you try this one soon, let me know what you think!
A few notes:
– Recipe is intended for using within a week. For longer shelf life, delete citrus zest, store tightly covered in a refrigerator, and consider using an oil soluble preservative.
– Store covered tightly in a cool dry place.
– Note that Coconut Oil is used for this recipe, not coconut milk, or coconut water.
– Primarily I've been using this as a shaving cream for legs, and moisturizer for dry areas like elbows, cuticles, and feet, as well as an addition to bath water. I've called it a body butter for lack of a better term, so test on others areas before using as an all-over body moisturizer.
– For this batch I added the zest of grapefruit for a fresh scent, but any citrus zest will do, or a favorite essential oil added to your preference could be substituted. Just imagine the wonderful combination of scents you could create!

– The "recipe" below makes a large amount, which is perfect for splitting with a friend, or having some to keep in the kitchen and bath to keep those cuticles nice and hydrated.
– Although mixture starts out soft, it will firm up, solidifying more after a day or so.
– Be aware that since it's an oil base it can make the shower floor or tub quite slippery, so be careful!
– Since there is citrus zest in the mixture, there may be little pieces of zest that you will need to wipe off. Essential oil can also be used for scent.
How to make Homemade Body Butter:
1 1/2 cups of coconut oil measured as solid
3 tablespoons honey
2 tablespoons zest of grapefruit or other citrus (substitute essential oil to preference)
Mix all together until combined and smooth.
Transfer to a container and cover.