Coconut Milk Hot Chocolate Recipe
A lighter but oh so decadent Coconut Milk Hot Chocolate Recipe.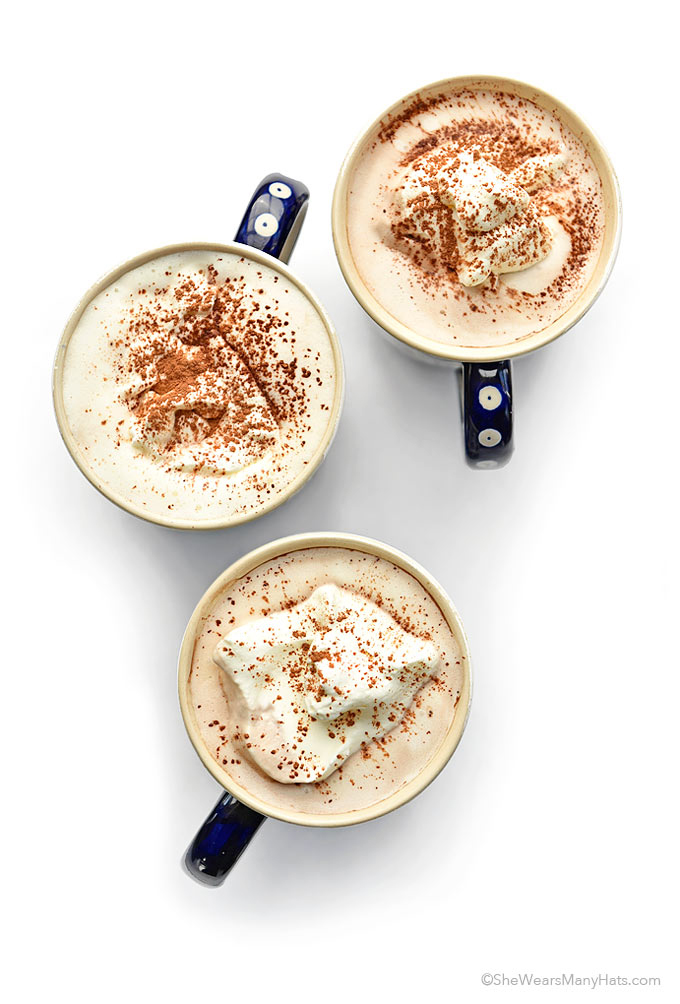 Winter so far as been mild around these parts, but finally the weather has changed. It's cooler. It's time for hot chocolate! And if you're somewhere warm, serve it over ice or blend it up a make a frozen hot chocolate. Or would that be a frozen cold chocolate?
Today I'm sharing a recipe for Coconut Milk Hot Chocolate Recipe. I've been making hot chocolate this way for a while now and cannot believe how incredible it tastes especially for being a lower calorie and fat version. Every time, every single time, I go back to the refrigerator to check to make sure I'm not reading the coconut milk carton wrong. But no, it does have less calories and fat than regular milk, and it tastes so luscious in hot cocoa.
Recently I noticed that Starbucks started carrying coconut milk as an alternative to milk, so I've tried that a couple of times in a mocha. Each time I think they botched my order, leaving the coffee out, giving me a really expensive hot chocolate, but no. It's just that the coconut milk adds so much richness, it cuts the bitterness of the coffee. Just last week after leaving the drive-thru at Starbucks Randy actually got out of the car and walked in to make sure they didn't give us both hot chocolates instead of mochas, but they said the drinks were definitely mochas with espresso. Crazy is what it is.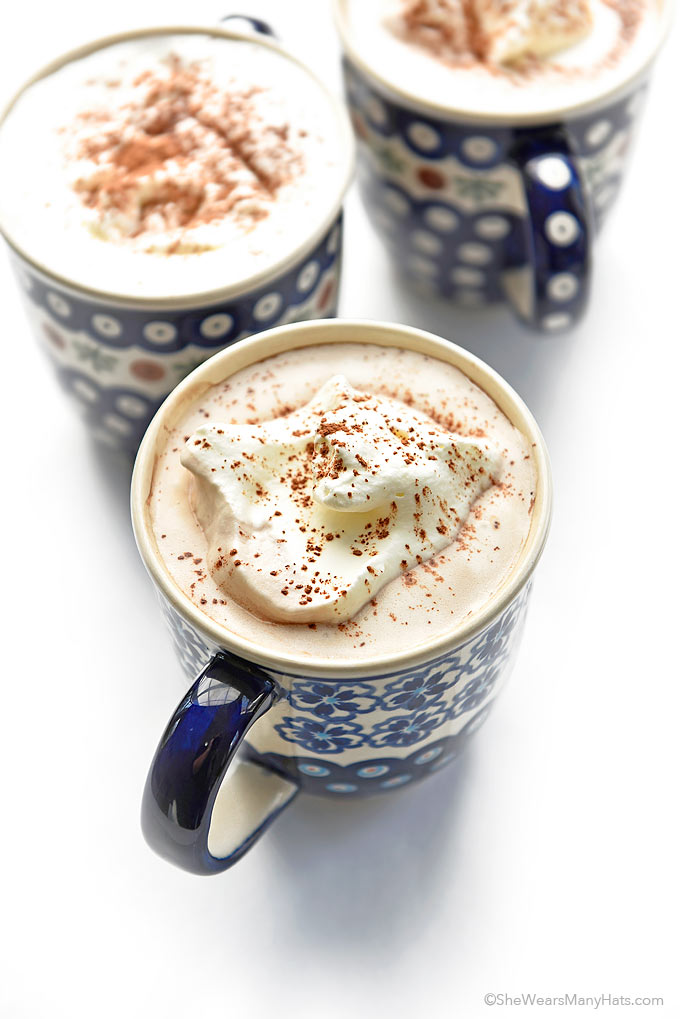 Coconut Milk Hot Chocolate Recipe
A delicious but lighter hot chocolate recipe made with coconut milk.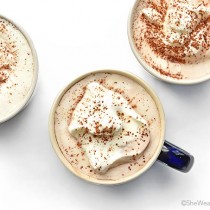 Ingredients:
4 cups unsweetened coconut milk (refrigerated in a carton)
1/4 cup unsweetened dark cocoa powder
1/4 cup granulated sugar (adjust sweetness to taste)
1/4 teaspoon ground cinnamon
Directions:
Warm coconut milk in a saucepan over medium-low heat.
Whisk in remaining ingredients until thoroughly combined. Continue to cook until warm throughout.
Serve topped with fresh whipped cream and a pinch of cinnamon.
This recipe calls for refrigerated unsweetened coconut milk, the kind that comes in a carton in the milk section. NOT canned coconut milk.
I like to buy coconut milk and almond milk that is Carrageenan-free. I don't know about all the studies on it, but I can usually find it without it so that's what I get.
Whisking the cocoa powder is a bit of a pain, but it will definitely eventually combine. Another trick is to add a bit of warmed coconut milk to the cocoa powder and stir to make a paste-like combo, then add that into the warming coconut milk.
Any other milk can be used as a substitute in the same amount.