Chocolate Peanut Butter Footballs Recipe
These Chocolate Peanut Butter Footballs are such a fun sweet treat to make for game day, and they are so much easier than they look. Plus they can be made ahead of the day of the game by a day or two which is a real win!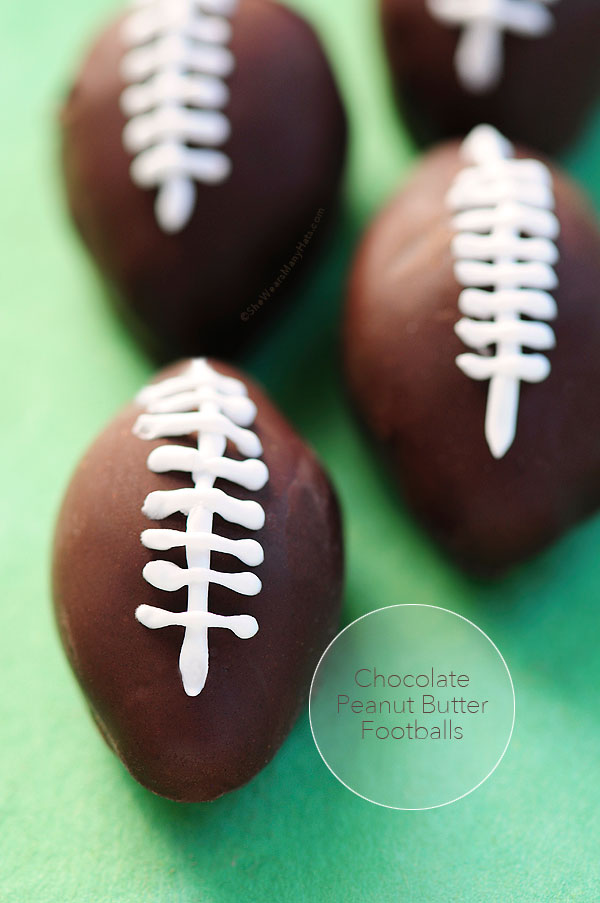 These Chocolate Peanut Butter Footballs are not for throwing. Unless, of course, you're talking about tossing a few in your mouth. And while it may be hard to get the perfect spiral with them, you will score big points with any football loving crowd.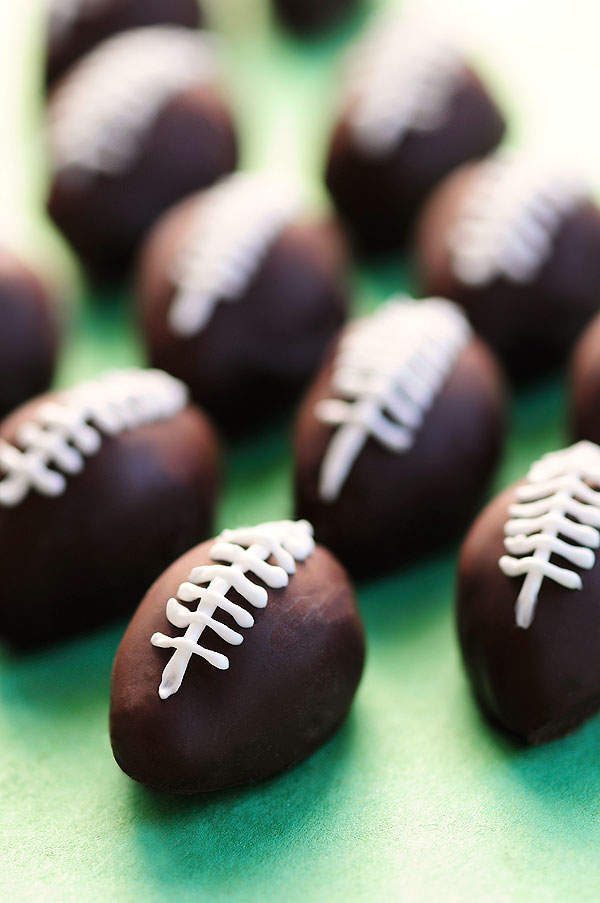 They may look complicated but they are actually easy to make AND they can be prepared a couple of days ahead too! Prepping ahead is a big perk when it comes to entertaining especially on a busy day of the game, or if you're needing to travel down the road to set up early for tailgating. It's kind of like the perfect game plan in my play book. Any time I can get things prepared early so I can spend time enjoying the party and the guests is a total win-win. Entertaining is no fun if you're stuck in the kitchen worrying about putting the finishing touches on food while everyone else is watching the fun commercials, is it?
Easily make these cute treats by using the basic Chocolate Peanut Butter Balls recipe, and instead of forming round balls, make itty bitty footballs, dip them in melted chocolate, pipe the laces on with white icing, and you're done. Touchdown! Just envision yourself spiking the ball and doing one of those crazy touchdown dancing things. I can see you now.
I hope you enjoy making these as much as you enjoy eating them! They are certainly a fun treat that will score big points on game day. Go team!
Check out these adorable Nutella Chocolate Football Truffles I discovered over at Just a Taste. So cute! They look perfect for the Nutella fan.
Chocolate Peanut Butter Footballs
These fun footballs are the perfect treat for game day!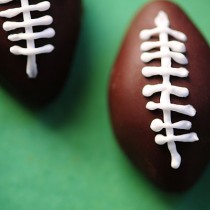 Directions:
Follow instructions for creating Chocolate Peanut Butter Balls, and instead of forming 1-inch round balls, form football shapes approximately 1 1/2-inches long. Follow remainder of recipe instructions.
Once chocolate dipped peanut butter footballs have firmed up, pipe on lace details with white icing using a fine pastry tip. Let icing harden. Cover until ready to serve. If making ahead cover and refrigerate until ready to serve.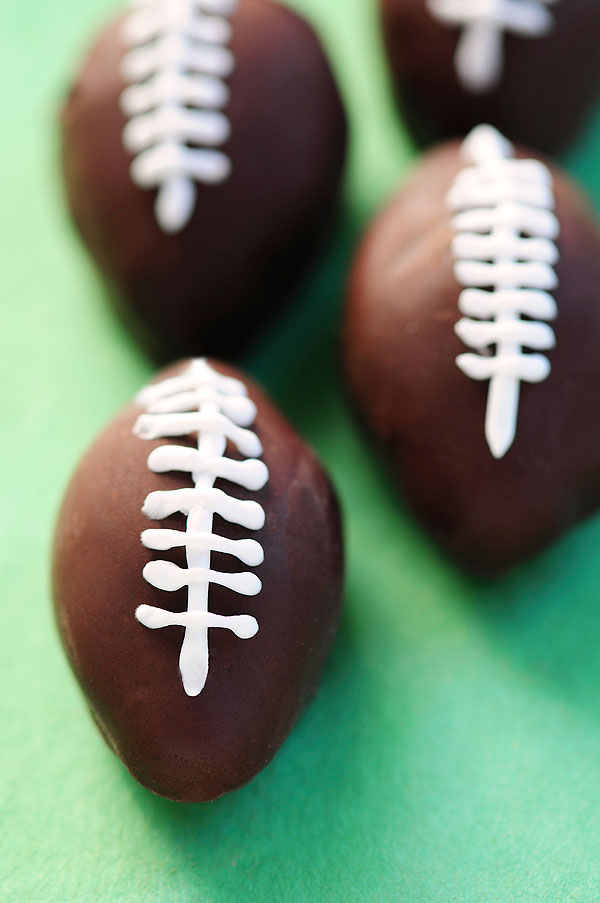 Originally posted January 25, 2014.