A Rosemary Hummus Turkey Cranberry Wrap are a great way to use leftovers.
Recently I was invited to visit and tour Sabra. I'm always thankful that I get to work with companies that create such great products and those that our family already uses on a regular basis. Our fridge is always stocked with one or two flavors of their tasty hummus. We've been eating hummus daily as a snack or light lunch with chips or vegetable crudités for a while now, so when they contacted me I thought they may have peeked into our fridge somehow.
Anyway, although we've been enjoyed hummus for years, I had not thought about using it other than as a dip or as an ingredient in a recipe until enjoying a light veggie-filled wrap this past summer that included hummus. It was the perfect combination and no other condiment was needed. It seemed so obvious. Why I had not considered using hummus that way before? During my visit to Sabra I began hearing of other recipes and ways to it.
I was originally going to share a recipe I found at Sabra for Stuffed Chicken Breast, but began thinking about all the turkey leftovers that will pop up throughout the holidays. Thanksgiving leftovers can get boring, but I've got a plan of attack thanks to the handy dandy wrap and Sabra Hummus: Rosemary Hummus Turkey Cranberry Wraps.
A little turkey (or chicken), hummus, cranberry sauce (or your favorite preserve) all wrapped snug in a soft tortilla, and you've got a quick meal that's pretty healthy too.
Sabra offers a huge variety of hummus flavors. Roasted Pine Nut Hummus is our all-time favorite, with a close second going to Jalapeño Hummus for me (if you can find it, try it). They also feature special flavors at certain times of the year.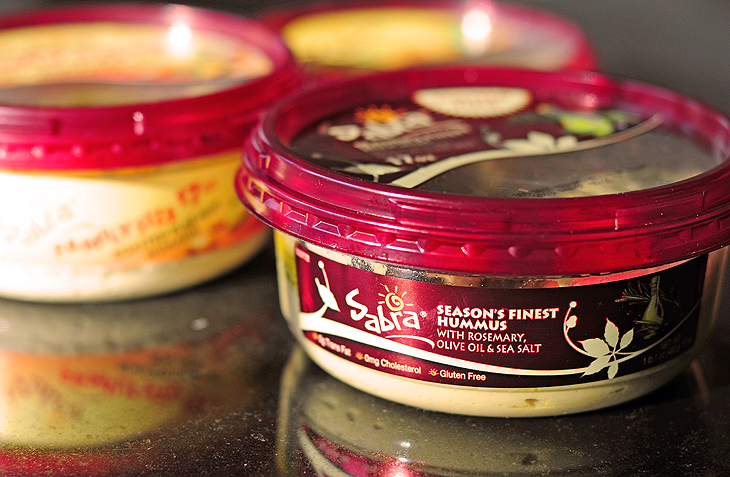 Right now you may be able to find Sabra's Season's Finest Hummus with Rosemary, Olive Oil and Sea Salt, which I thought would be excellent in this wrap with leftover turkey or chicken. If you don't see it at your local grocer, make a request for specific flavors. Some grocers will stock special requests.
After all the major holiday cooking, these Rosemary Hummus Turkey Cranberry Wraps couldn't be simpler, AND tastier. I think I'm actually looking forward to having some leftover turkey this year.
Enjoy! And happy holidays y'all!
(This post is sponsored by Sabra. As always, all opinions are my own.)