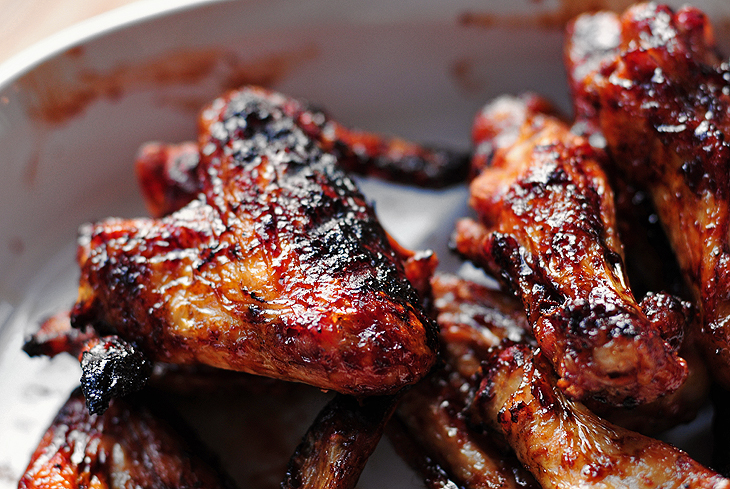 This one is short and sweet, and a little spicy too. Sweet and Spicy Grilled Chicken Wings have become a regular weeknight meal for us, usually every Monday, our BBC Top Gear Family TV Night. The wings are quick and perfect with a side of sweet potato fries, and seasoned beans of some sort. Plus they're grilled. Which means healthier, with no greasy frying mess to clean up.
Assuming you know your grill, this recipe is as simple as it gets. We use a charcoal grill with these for a low, even heat and for better control over flame. My husband is the grill master in our home and prefers charcoal over gas when time permits. Nothing beats an old kettle charcoal grill.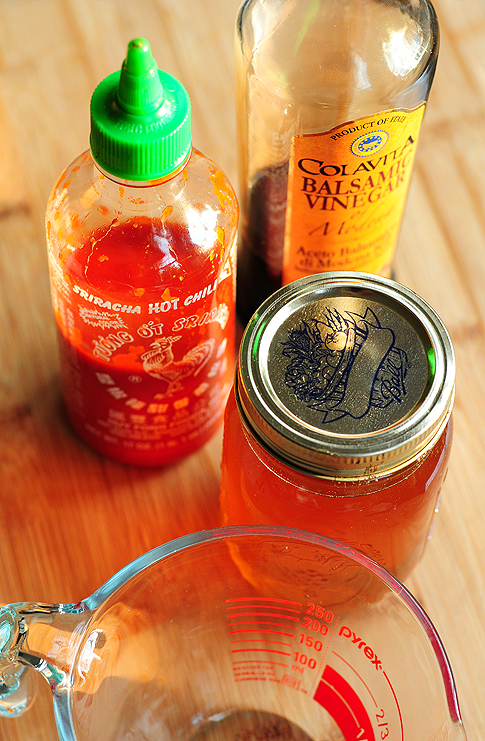 Other than grill skills, the sauce is made with equal parts of balsamic vinegar, honey, and hot sauce. For the hot sauce, we usually use sriracha hot chili sauce (the one with the rooster on the bottle), but any of your favorite hot sauces will do. We use this sauce for other cuts of chicken too. It's a nice balance of sweet and spicy for us, but if you can kick it up a notch or two if you like it hot.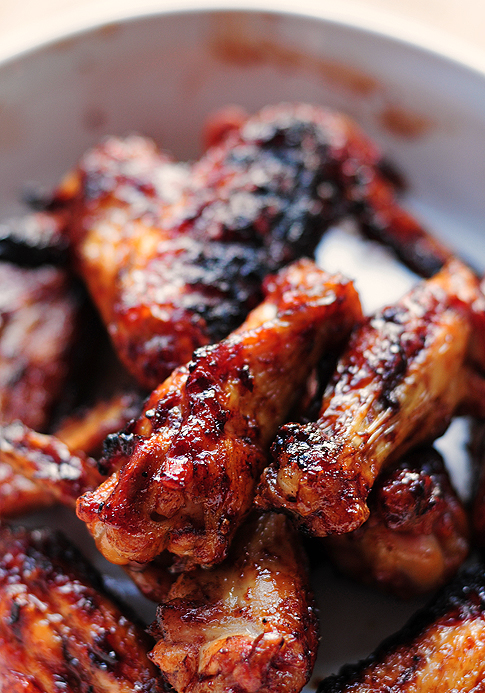 Try this one soon, y'all, and I bet Sweet and Spicy Grilled Chicken Wings will become a favorite regular in your home too. Whisk up some sauce, light the grill, and let me know how it goes. Enjoy!