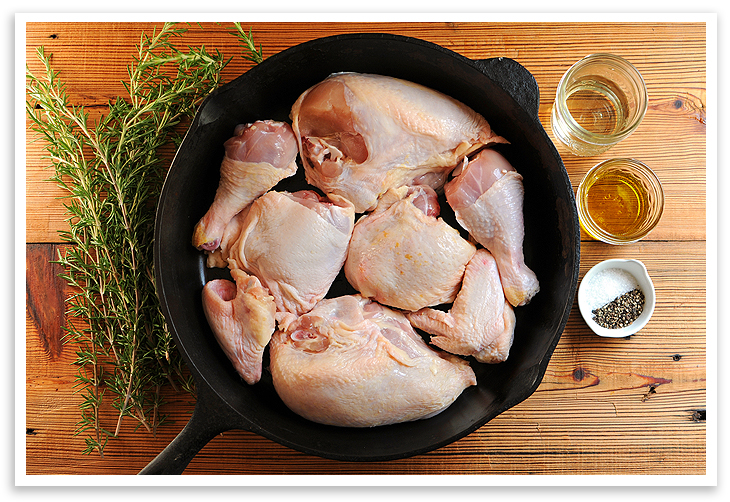 We are a regular sort. We regularly listen to music throughout the day. We regularly have a pile of laundry out the wazoo. We regularly use more spoons than forks. And on Monday nights (okay, maybe Tuesdays sometimes), we have Roasted Chicken.
Roasted Chicken sounds like what regular people eat, but regular doesn't mean bad. To have a reliable go-to meal, that's no fuss, relatively quick, AND tasty too, can't be beat in my book. It's a trusty standby for us regular folk.
There are probably a million ways people say to roast chicken and I've tried a few. Many resulting in dry, tasteless chicken, and/or the mess of dealing with a whole bird to cut up after roasting. I've found roasting a whole chicken cut up, at high heat for a short time works every time. Pretty darn regular I have to say.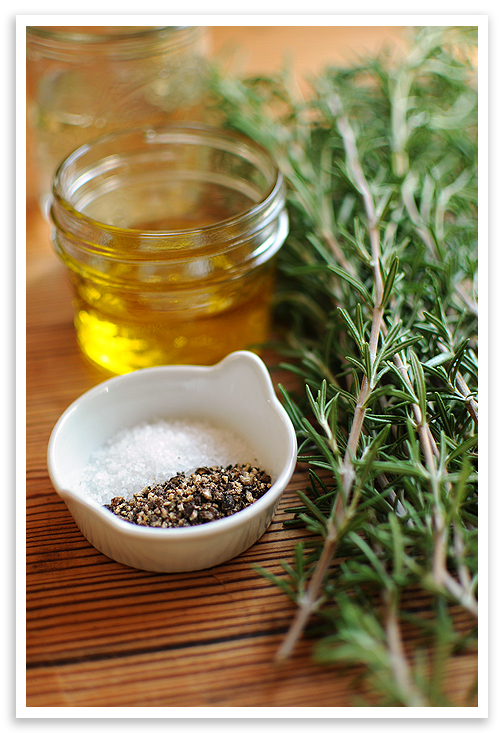 The seasoning and herbs can be easily switched up to your liking. Here I show fresh rosemary and white wine, but I've used oregano, chicken-friendly tarragon, thyme, or whatever tickles my fancy at the time. A squeeze of fresh lemon or orange juice is a nice addition too.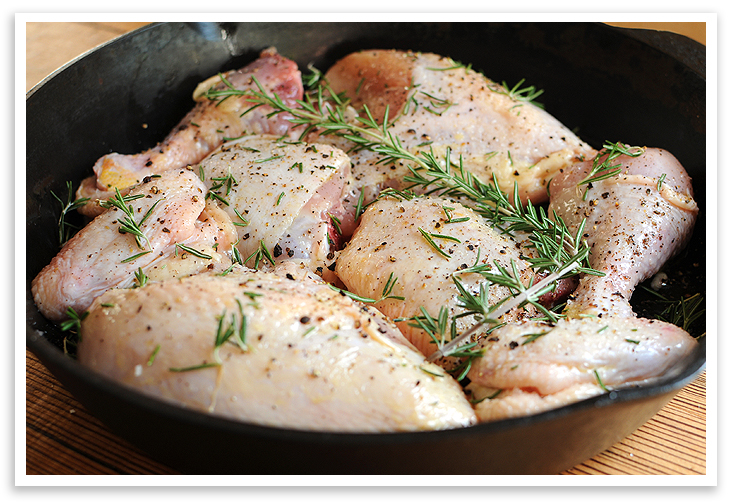 Cast iron is my vessel of choice for roasting. I use a large skillet or shallow braiser depending on how much room is needed. The chicken should be snug in the pan. Most of the time I use a whole chicken, cut up, but this recipe works well for any chicken parts. Maybe you're a thigh person? Or all legs is what your family prefers. Easily adjust, and make it work for your needs.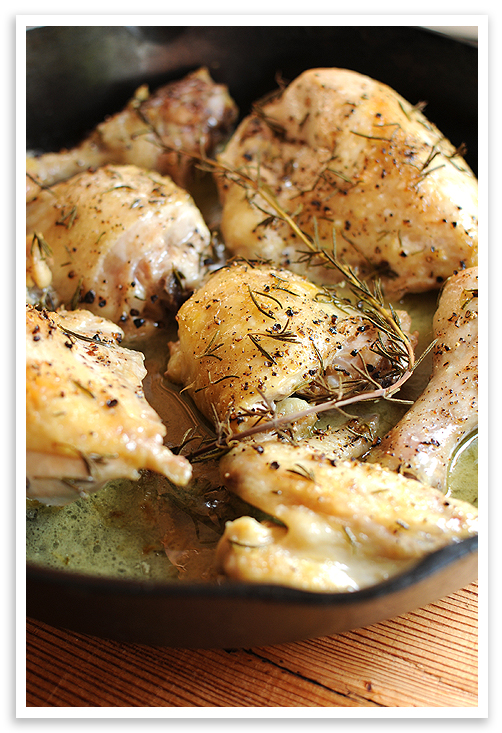 Happy roasting! Enjoy!
Check out other recipe and fun stuff at Mingle Monday with my friend Robyn, from Add a Pinch.
xoxoxo