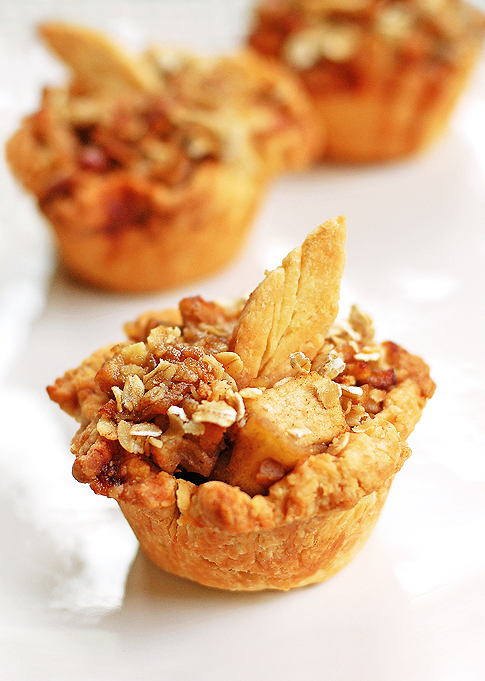 Last weekend I made my first pastry crust from scratch. It was for a tart recipe that I was trying out. The crust turned out fine but the filling was just kinda not right. I'll be working on a redo for a later post. Anyway, I prepped two different crusts one that was gluten free for the tart and another regular crust for a second tart of some sort. I was a little tarted out when the first one flopped – kind of a bummer. So in hopes that the weekend wasn't a total baking bust, I chose to go ahead and proceed with the second batch of pastry dough.
With a bunch of apples on hand I decided on apple pie. But not just one pie, many Mini Apple Pies for something a little different. Certainly just doing one pie would be easier but mini pies are a fun option for a change of pace.

Basically take your favorite pastry dough recipe, combined with apple pie or crisp filling. Pretty easy and really could be used for any type of pie filling.
I used the Rich Tart Crust recipe from one of my favorite cook books, "How to Cook Everything" by Mark Bittman. Normally I would've used a pie crust recipe but remember I was in tart mode earlier in the day. Use your favorite pastry crust recipe or even – if you can you even imagine – a prepared pastry dough.
The filling was based on the Apple Crisp recipe from the Betty Crocker cookbook with a few changes.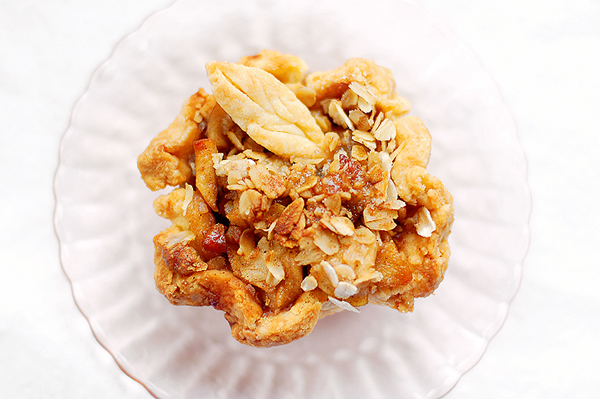 Enjoy!