Double Chocolate Crackled Cookies Recipe
These Double Chocolate Crackled Cookies are decadent with a bit of spiciness without the heat.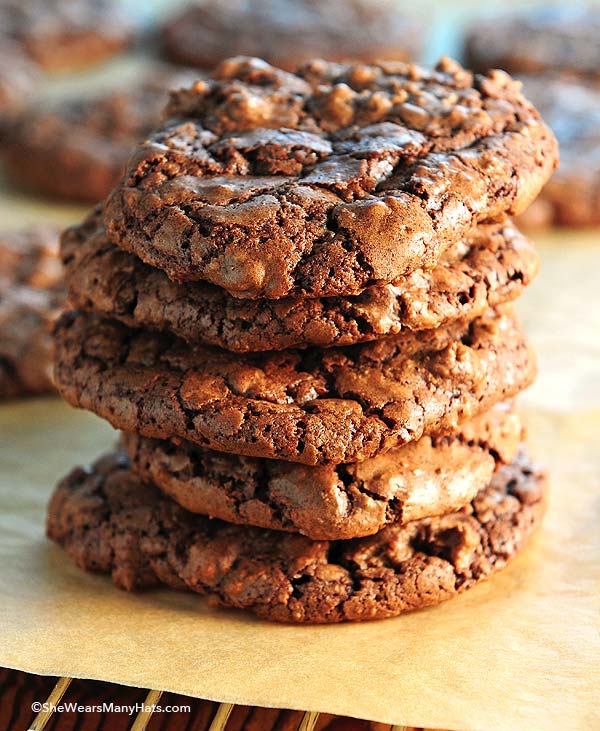 Over past few weeks I've prepared a variety of different recipes, most of which are desserts—many of them cookies. Thank goodness cookies are one of our family's favorite, plus we've had a great many teenagers (I love em all!) in and out of our home over the past few months with football games and other after-school activities so the cookies have come in handy. Teenagers do like some cookies. Although I was a little bit curious to see if they would like these Double Chocolate Crackled Cookies since they have a little bit spice in the form of Ancho Chili Pepper. But they surprised me, as teenagers are apt to do, and gobbling them down. They are mighty good.
These Double Chocolate Crackled Cookies are not spicy as far as "give me a glass of water spicy," but more spicy as in warm spicy flavor spicy, if that makes any sense. They're pretty quick to make with basic ingredients. The batter can be made ahead, and refrigerated or frozen. Balls of dough could even be shaped into balls and stored in a zipper top freezer bag and frozen or refrigerated for a couple of days, then easily plopped on a cookie sheet to beak up in minutes.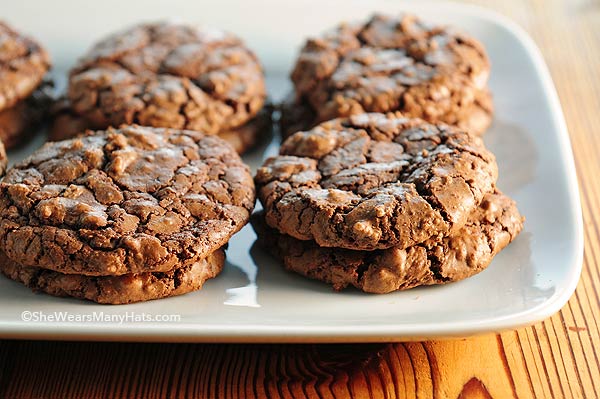 Enjoy!

Double Chocolate Crackled Cookies
A decadent cookie with a touch of smoky heat.
Author: Amy Johnson | She Wears Many Hats
Recipe type: Dessert
Ingredients
12 ounces semi-sweet baking chocolate, divided
¾ cup flour
2 teaspoons McCormick® Gourmet Collection Cinnamon, Saigon
1 teaspoon McCormick® Gourmet Collection Chile Pepper, Ancho
½ teaspoon baking powder
¼ teaspoon salt
¼ cup butter, softened
½ cup granulated sugar
¼ cup firmly packed brown sugar
2 eggs, lightly beaten
2 teaspoons McCormick® Pure Vanilla Extract
Instructions
Preheat oven to 375°F.
Melt 8 ounces of the chocolate as directed on package. Set aside.
Coarsely chop remaining 4 ounces chocolate.
Mix flour, roasted cinnamon, ancho chile pepper, baking powder and salt in small bowl.
Beat butter and sugars in large bowl with electric mixer on medium speed until light and fluffy. Add eggs and vanilla; mix well. Add melted chocolate; beat until well blended.
Gradually beat in flour mixture on low speed until well mixed. Stir in chopped chocolate.
Drop dough by rounded tablespoons or medium cookie scoop 1½ inches apart on parchment paper-lined baking sheets.
Bake about 10 minutes or just until cookies are set and slightly cracked on top. Transfer cookies on parchment paper to wire rack; cool completely.