Chocolate Macaroons
Chocolate Macaroons are an easy treat for any chocolate+coconut lover.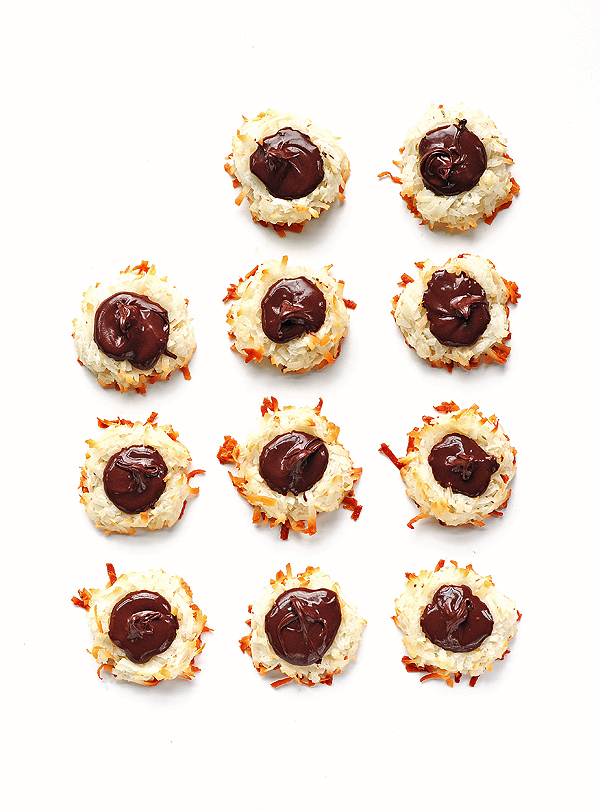 Two days hardly go by without me enjoying one of my favorite combos: chocolate + coconut. Whether it's in coffee, yogurt (it's mostly in yogurt), or some form of candy it's quite a regular occurrence. And it's not just me. My husband and our daughter are fellow addictees. Our son has yet to catch on, but I'm sure he'll round out our chocolate+coconut-loving quartet before it's all over with.
With these Chocolate Macaroons, inspired by a McCormick recipe, it doesn't get much easier to get my chocolate+coconut fix. They look fancy-ish and complicated, but oh no. That couldn't be further from the truth. They are easy. Easy peasy, y'all.
With hints of rosemary, if you so desire, Chocolate Macaroons make for the perfect little bite to serve for any party spread. Enjoy!
Chocolate Macaroons
Author: Amy Johnson | She Wears Many Hats
Ingredients
⅓ cup flour
optional 1/2 teaspoon McCormick® Gourmet Collection Rosemary, Crushed
¼ teaspoon McCormick® Gourmet Collection Sicilian Sea Salt
1 package (14 ounces) flaked coconut
3 egg whites, lightly beaten
4 ounces, semi-sweet chocolate, melted
Instructions
Preheat oven to 325°F. Lightly grease and flour baking sheets. Set aside.
Mix flour, rosemary (optional) and sea salt in large bowl. Add coconut; mix well. Stir in egg whites until well blended. Drop by tablespoonfuls onto prepared baking sheets. Use a measuring teaspoon to make an indentation in center of each macaroon.
Bake 20 minutes or until edges are golden brown. Immediately remove macaroons from baking sheets to wire racks. Cool completely.
Fill each with ½ teaspoon of melted chocolate.
Store in airtight container up to 1 week.