This Strawberry Tart had been hanging around in the back of my mind for a while, so a few weeks ago I thought I'd see if it would work. Plus with a little too much puff pastry in the freezer that has accumulated from the holidays, it was the perfect excuse to give it a go. The pastry was thawed, the edges turned up, and sliced strawberries were spread across the pastry.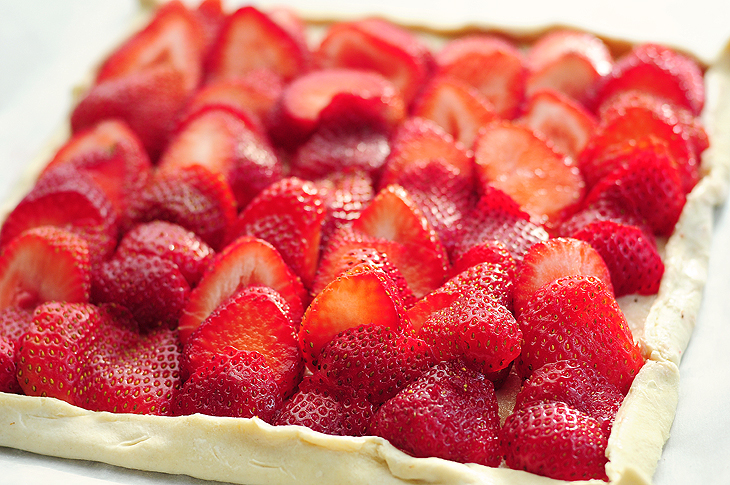 Then it was brushed with a simple combination of balsamic vinegar and honey.
Honestly, it couldn't have been easier.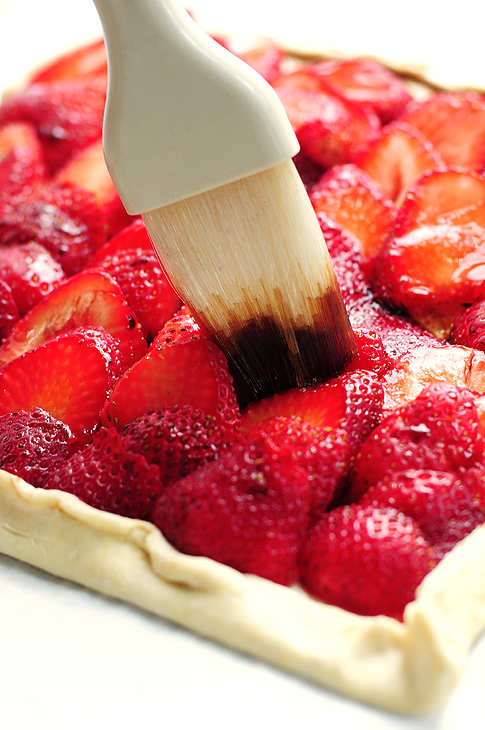 Once baked, it didn't make it to the table. My family ate it straight from the counter that night.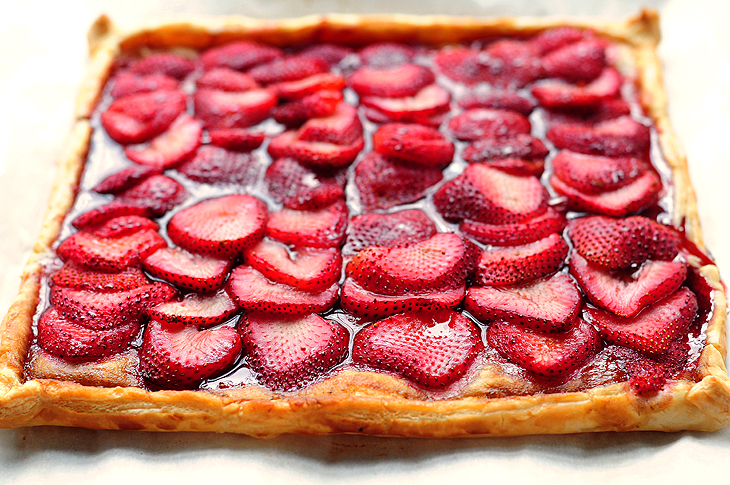 So good. So very easy. So we'll be making it again, and again. You should try it too, and see for yourself.