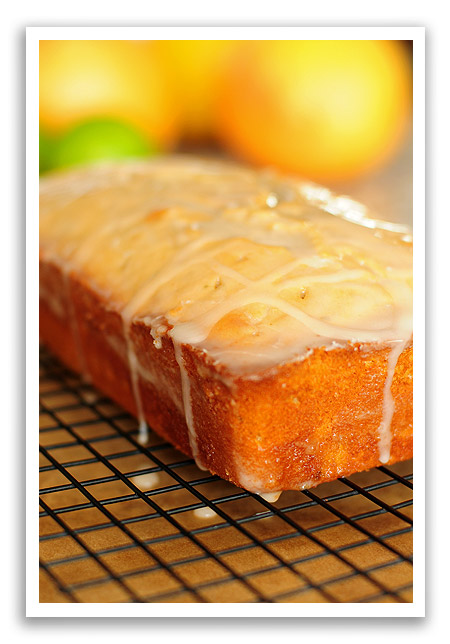 Fresh citrus scents and colors have been on my list of must haves lately. Must be the ringing in the freshness of Spring. Anyhoo, I've been craving a grapefruit cake ever since I saw one in Thomas Keller's cookbook, Ad Hoc at Home.
I made some alterations to the famous Mr. Keller's, in an attempt to lighten it up a bit, but I don't think I lightened it up at all. Maybe a tad.
Possibly.
Nah, probably not.
I also added lime, 'cause I like lime. Lime is good. Lime is lime-icious. This is one delicious cake, moist with a subtle fresh citrus flavor, and not too sweet. Top it with a glaze, or not.
I did make a glaze for this one, poking holes all over the top to let all the yumminess soak through. Too simple. It was a tasty addition that made for a super moist cake. The only thing I didn't like about adding the glaze was that the holes remained visible on the cake. A thicker glaze/frosting to cover up the holes would work if it bothers you. Of course, it didn't taste too holey for me and my crew. We gobbled it up just the same.
(One thing I forgot to do was run a knife through the dough the length of the pan before baking in order to develop an even crack along the top. Whoops. It's rustic. Definitely imperfect.)
Fruit or vanilla ice cream would also be a nice compliment. And it would make a darn good dessert for a ladies tea or shower.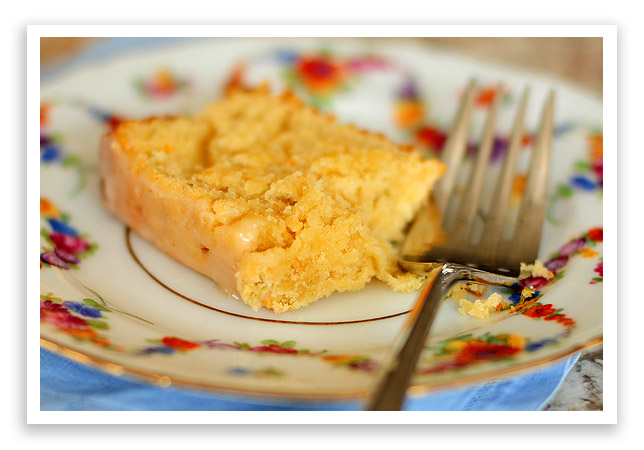 Enjoy!