Walnut Butterscotch Cookies
Last week when I opened the pantry door a couple of bags of butterscotch chips fell down. I took it as a sign that I should bake cookies. It was very clear to me. I even think I heard trumpets blare in the distance.
So I baked.
I baked Walnut Butterscotch Cookies to be exact, adapted from the Chocolate Cherry and Walnut Cookies I made last year, which were adapted from Dorie Greenspan's Chockablock Cookies.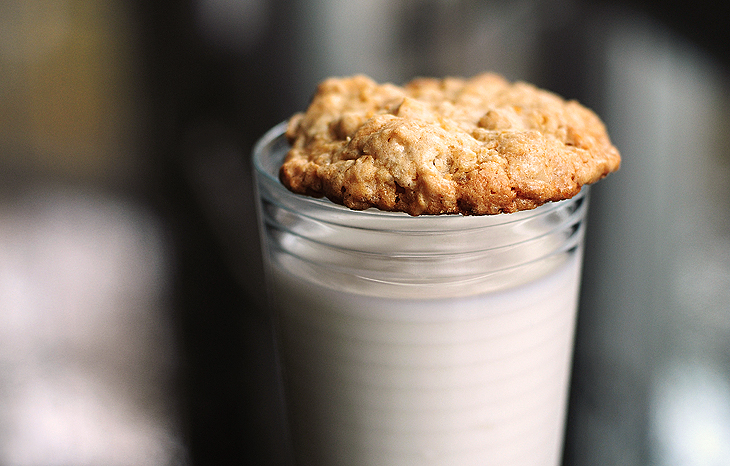 These are on the crunchy side, depending on how long you bake them, and how long you wait to eat them after baked. Warm, right out of the oven…oh my! And once cooled, a perfect cookie for dunking in milk or coffee.
Happy Baking!

Walnut Butterscotch Cookies
Author: Amy Johnson | She Wears Many Hats
Serves: Makes about 48.
Ingredients
1½ cup all-purpose flour
¾ teaspoon baking powder
½ teaspoon baking soda
¼ teaspoon salt
1 stick unsalted butter, at room temperature
½ cup sugar
½ cup brown sugar
2 eggs
1½ cup old fashioned oats
11 ounces (about 1¾ cups) butterscotch chips
1½ cup walnuts, roughly chopped
Instructions
Preheat oven to 325° F.
Line baking sheets with silicon baking mats or parchment paper.
In a bowl whisk together the flour, baking powder, baking soda and salt.
In the bowl of a stand mixer, (or large bowl using hand mixer), beat the butter and sugar on medium until smooth, about 2-3 minutes.
Add eggs 1 at a time, beating a full minute after adding each egg.
Lower the mixture speed, add the oats and combine well.
Add the dry ingredients mixing only until just combined.
Gradually add the chips, and walnuts, turning the mixer on and off quickly to combine, or stir in with a heavy duty spoon or rubber spatula.
Place rounded tablespoonfuls of dough onto the lined baking sheets about 1½-2 inches apart.
Bake in 325°F oven for about 15-18 minutes, turning once halfway through baking time.
When cookies are done, let cool on baking sheets for a minute or so, then transfer to cooling racks.