Marvin's Peachy Bread Pudding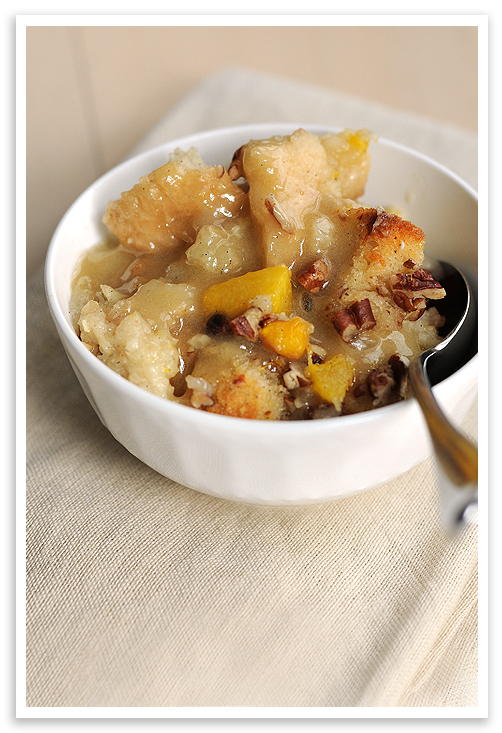 I've discovered many delicious recipes over at Tasty Kitchen over the past couple of years, but this Peachy Bread Pudding, by one of my best friends, Marvin, takes the cake.
Or should I say, takes the pudding?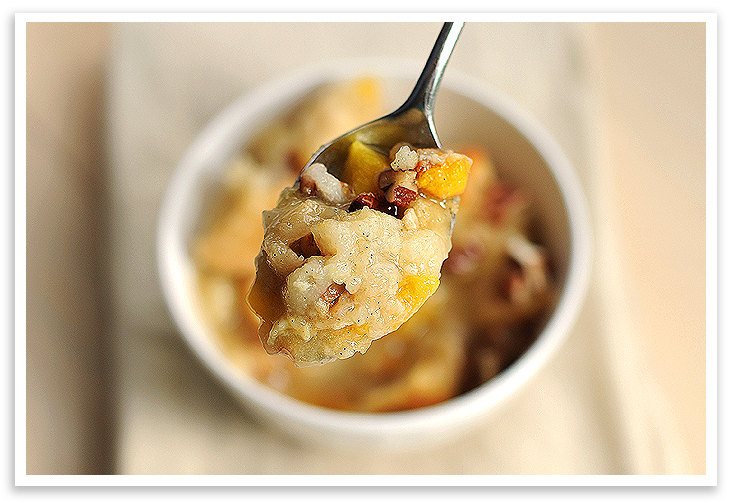 I've never been much of a bread pudding fan, but Marvin changed my ways. Check it out. It's good stuff. Ain't no lie.
The full recipe photo tutorial over at Tasty Kitchen will help walk you through the steps if you're new to bread pudding. It's easy.
Enjoy!