Gouda Mushroom Frittata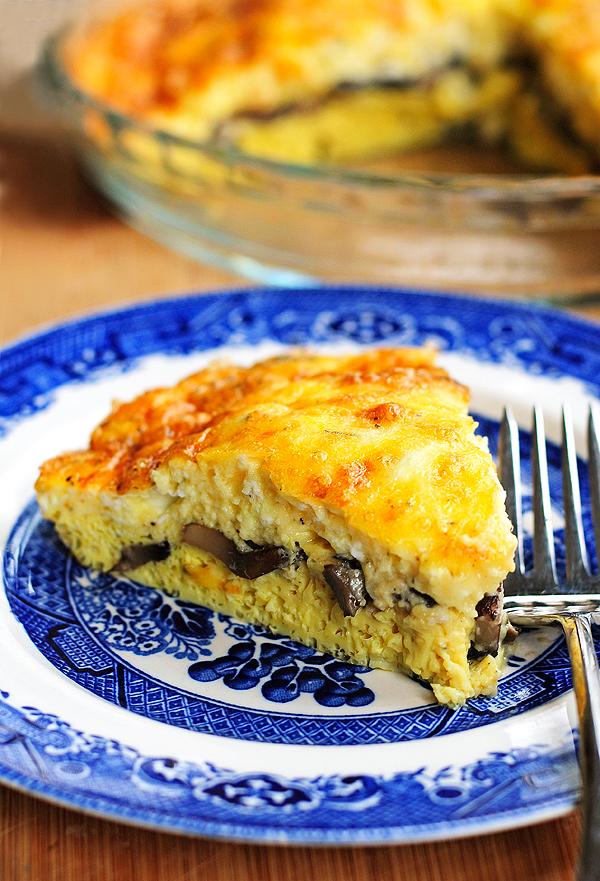 I've grown quite fond of the roasted mushrooms and Gouda combination. It's a blissful marriage of flavor. Yes indeedy. This Gouda Mushroom Frittata is no exception. What a perfect dish to serve for breakfast, brunch, lunch, or a light dinner served along with a salad.
Frittatas are so easy too. I always wonder why I don't make them more. I find that the most difficult part with preparing frittatas, as well as with quiches, is determining the cook time for your particular oven. Once that's figured out, it's smooth sailing to tasty shores.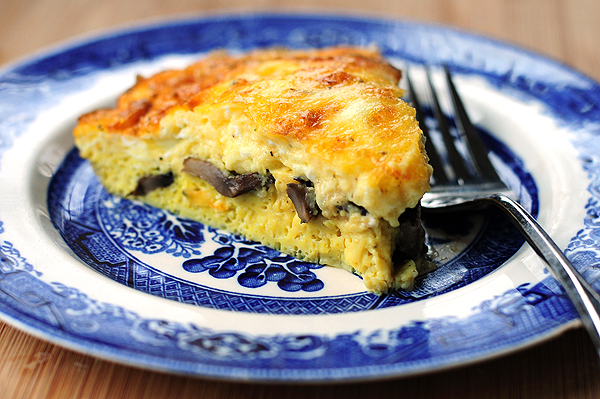 I think you'll enjoy this one very much.
Happy cooking!
Note: I used Herbes de Provence in the recipe below. Feel free to substitute the same amount of your favorite seasonings, herb or herb combination.

Gouda Mushroom Frittata
Author: Amy Johnson | She Wears Many Hats
Ingredients
8 ounces, weight mushrooms, sliced (I used Portabellos, but any edible mushroom will do!)
3 tablespoons extra virgin olive oil
¾ teaspoon salt, divided
½ teaspoon black pepper, divided
5 ounces, weight Gouda, shredded
10 large eggs
¼ cup milk
½ teaspoon Herbes de Provence (or substitute favorite dried herb combination)
Instructions
Preheat oven to 450°F.
Toss sliced mushrooms with olive oil, ½ teaspoon salt and ¼ teaspoon pepper and roast in oven on a baking sheet for about 15 minutes on the middle rack.
Beat together the remaining salt and pepper with the eggs, milk, and herbs de France (or preferred herb combination).
Once mushrooms have roasted, reduce oven to 400°F.
Evenly spread roasted mushrooms on bottom of a 9" pie dish (or equal casserole size) that has been lightly coated with cooking spray, or brushed with oil. Top with half of shredded gouda. Pour egg mixture, and top with remaining cheese. Gently press cheese down into egg mixure.
Bake for about 25-28 minutes at 400°F, or until done. Top should be melted and nicely browned.