Cheese Carrots Recipe
Check out these fun and easy Cheese Carrots. They are sure to please any hungry rabbits.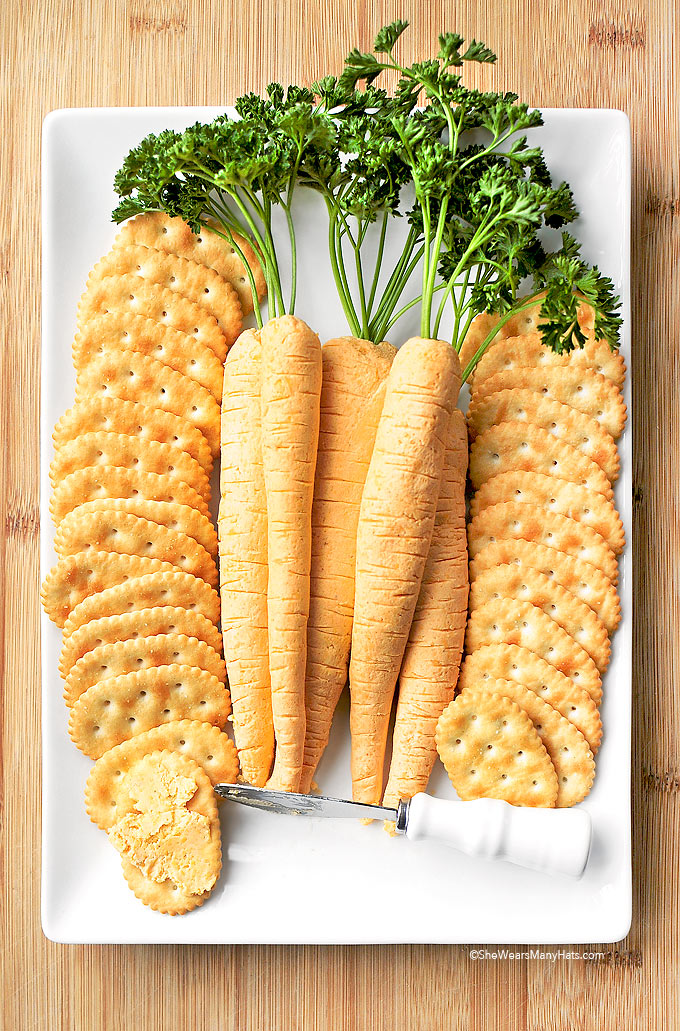 If you're looking for a simple appetizer to add to your spring time menu, these Cheese Carrots. Not only would they be cute for your Easter spread, but perfect for April Fool's Day too! And they couldn't be easier.
Only a few ingredients are required for this tasty appetizer, plus a little mixing, then shape them into "carrots." It's just like playing with play-dough. They are so easy and fun! The kids would love to play in the kitchen and make these for snack time.
Years ago I first made these Cheese Carrots for Easter after discovering the recipe in my Aunt's cookbook. I've adapted the recipe slightly, using spices I have on hand. If you like things spiced up a bit (and as long as you know young children won't be eating them) kick these carrots up a notch or two with a touch of cayenne pepper.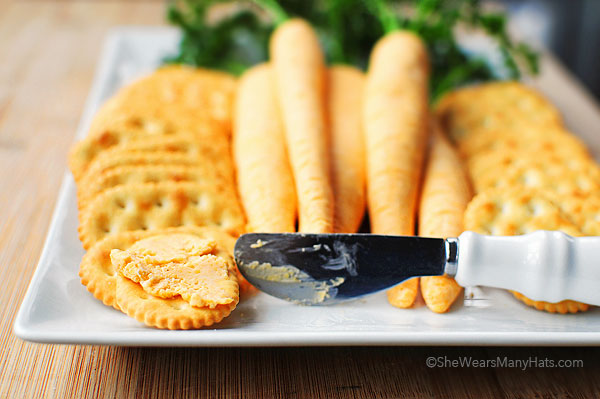 A few Cheese Carrots recipe notes:
If you have a favorite cheese ball recipe, as long as it holds shape, make carrots instead of ball.
Either reduced-fat or regular cream cheese may be used.
Don't use pre-shredded cheese. For the cheese mixture to come together it really needs to be soft. Pre-shredded cheese can create a weird texture when trying to mold the carrots.
Cheese Carrots
A fun twist on rabbit food.
Author: Amy Johnson | She Wears Many Hats
Recipe type: Appetizer
Ingredients
3 ounces (weight) cream cheese (I used a reduced fat, but use what you like)
6 ounces (weight) cheddar cheese, finely shredded
¼ teaspoon paprika
⅛ teaspoon onion powder
⅛ teaspoon celery salt
⅛ teaspoon granulated garlic (or garlic powder)
a few sprigs of fresh parsley
Instructions
Using a fork combine all the ingredients together until somewhat combined, then using your hands (clean hands!) work the cheese mixture to combine more thoroughly until smooth.
Divide the cheese mixture into 5-6 sections (or however many "carrots" you want to create). Using your hands form carrots shapes.
Add details to cheese carrots with a knife.
Arrange cheese carrots on platter. Add sprigs of parsley to create carrot tops.
Cover and refrigerate until ready to serve.
Serve with crackers or crudités.
Notes
Recipe adapted from Carole Radford's Hearts Go Home for the Holidays.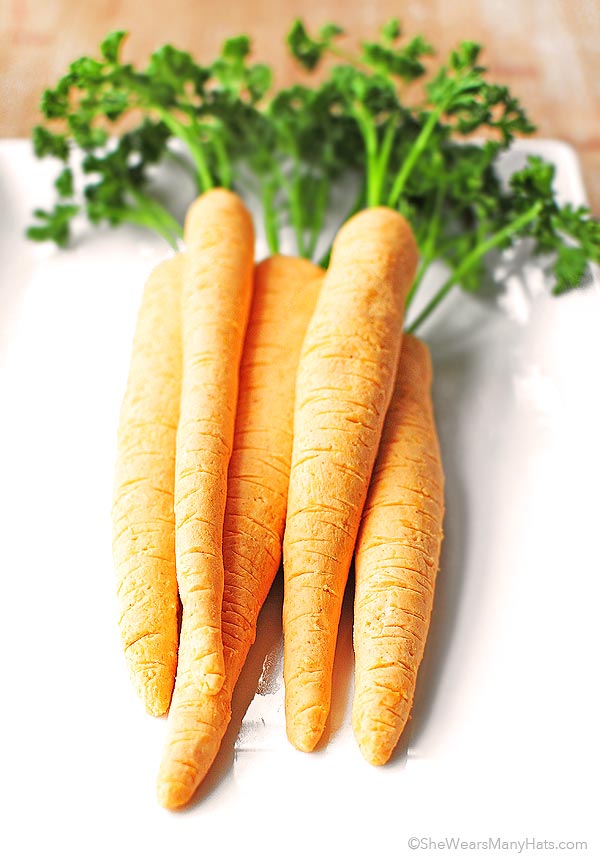 Originally posted March 27, 2013. Updated March 29, 2015.