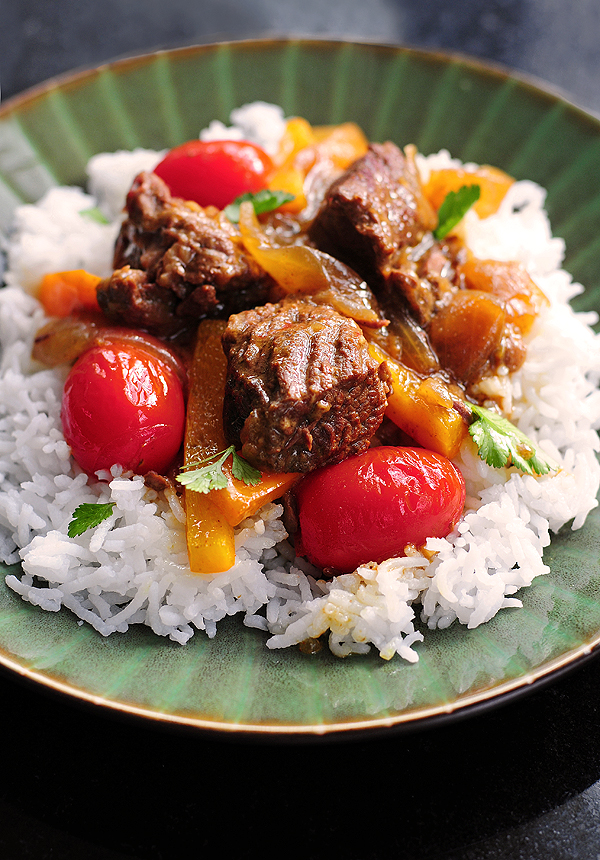 I've been trying to gather recipes lately that serve a crowd but are easy to prepare somewhat ahead. We enjoy entertaining in our home, but all too often serving a meal can get in the way of visiting with our guests. Although with a little planning and a simplified menu, it doesn't have to.
This Coconut Curry Beef is one of those recipes that allows you to prepare it way ahead of time so you can enjoy spending time with people instead of pots and pans. Plus, it's such an easy recipe that uses an inexpensive chuck roast. While the cook time is long, the prep is super quick. The original recipe that I found at AllYou.com. called for making it in a crock pot, but I adjusted the technique and cook time to cook in a dutch oven. For the original crock pot instructions visit allyou.com. This dish reheats very well, so you could even make it a day or so ahead, leave in the dutch oven refrigerated, then return to the oven for warming back up before serving. How easy does that sound?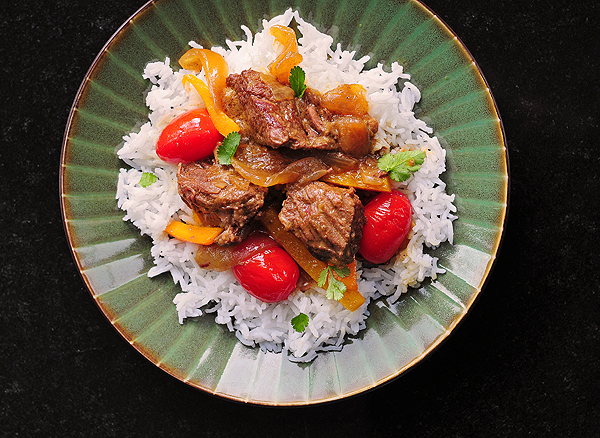 So what are you waiting for? Go ahead and put that dinner party on the calendar, and get cooking. Enjoy!
Please note, this is on the spicy side, so if you're not up for the kick, cut the cayenne pepper in half, adjust to taste, or totally delete altogether.